Electric car popularity prompts review into fuel tax to protect Australian roads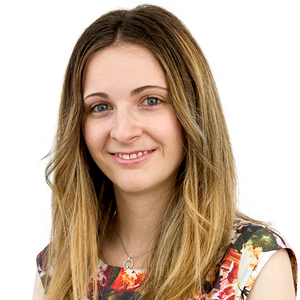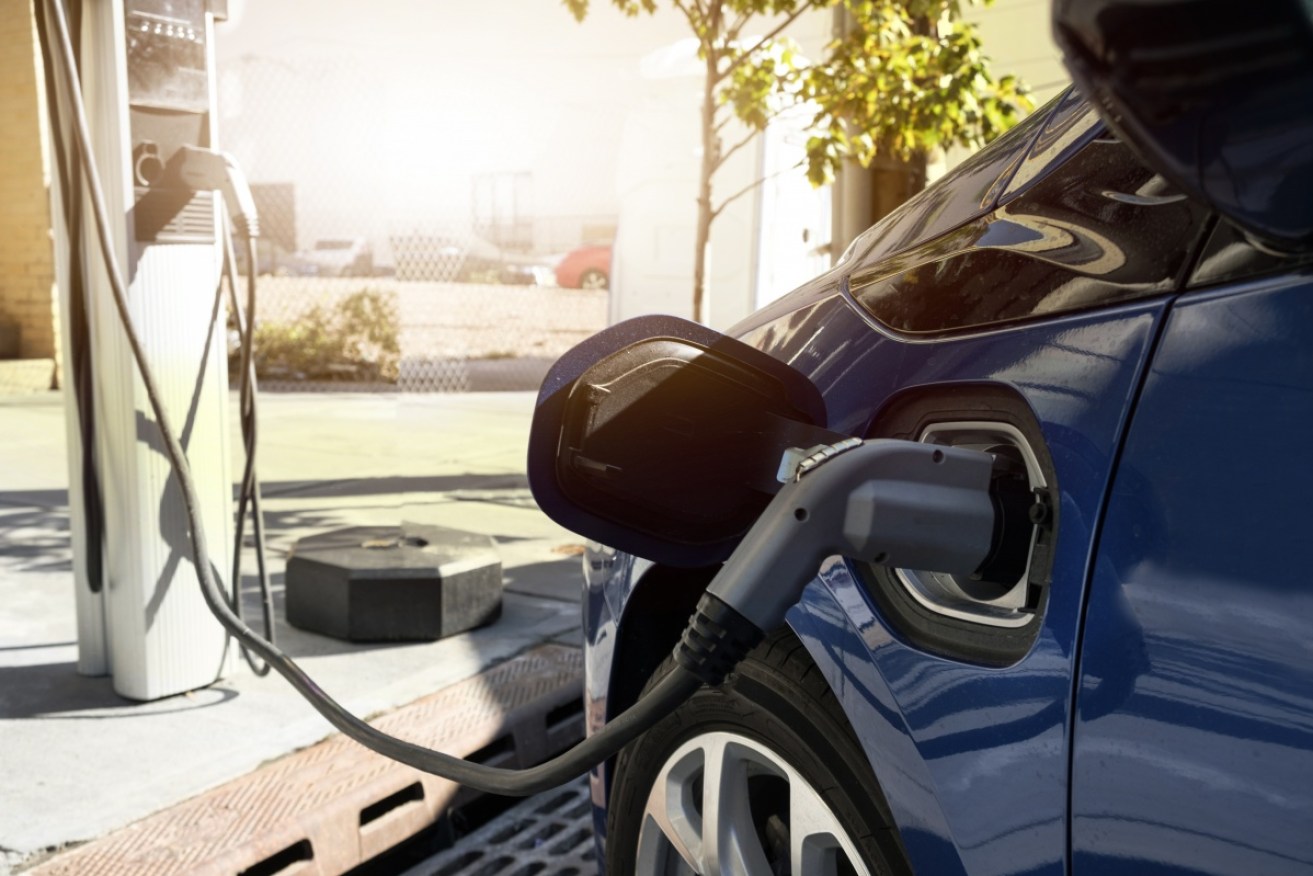 Government fears the current roads funding model won't support the expected influx of electric cars. Photo: Getty
The federal government has called for a review into fuel tax as Australia's "imminent" uptake of electric and driverless cars threatens the sustainability of the current roads funding model.
When motorists pay for fuel, a percentage of the charge (about 40 cents per litre) is later distributed to the government as a fuel excise tax which is spent on maintaining and upgrading Australia's roads.
The government collected a total of $11 billion in fuel excise in 2015-16 – a decrease of 1.86 per cent on the previous year, according to Bureau of Infrastructure, Transport and Regional Economics statistics.
Overall road-related expenditure across the same period was $26.2 billion, with fuel excise being the main contributor.
Urban Infrastructure Minister Paul Fletcher told ABC News Breakfast on Monday that Australia needs to revamp its approach to funding roads, flagging the fact that electric cars do not use petrol and therefore these drivers do not pay any fuel tax.
"If you're driving a 10- or 12-year-old Holden Commodore, through the fuel excise system you end up paying about 4.5 cents per kilometre to use our roads. Whereas if you are driving a brand new Tesla, you're not paying through the fuel excise system at all," he said.
"Is that fair? … Could there be a fairer system? Could there be a system that would give us better roads?"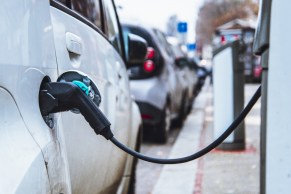 The government is preparing for a surge in electric cars on Australian roads. Photo: Getty
These concerns around the "anticipated shift toward electric vehicles" were reflected in the recommendations outlined by an Australian Productivity Commission report released late last year.
A spokeswoman for Mr Fletcher told The New Daily that road-related taxes have grown by about 9 per cent since 2005, while the number of kilometres driven on Australian roads has increased by more than 15 per cent.
One popular idea is to charge motorists a tax based on kilometres driven.
Mr Fletcher's comments came two days after Minister for Environment and Energy Josh Frydenberg wrote an opinion piece for the Sydney Morning Herald, appearing to spruik electric cars.
Mr Frydenberg said the slow uptake of electric vehicles in Australia is not due to lack of consumer interest, but because cars are currently too expensive.
He claimed the "electric car revolution is nigh" and that these cars are expected to soon become more affordable.
"Of the 16 electric vehicle models on sale in Australia, 13 are over $60,000. But the next generation Tesla for example, will sell for less than half the cost of existing models and the convergence in price is on the way," Mr Frydenberg wrote in the SMH.
"Bloomberg Energy Finance estimates that electric and conventional vehicles will be of a similar price by 2025."
Energy Networks Australia predicts that about 20 per cent of cars on Australian roads will be electric by 2035 – that share doubling by 2050.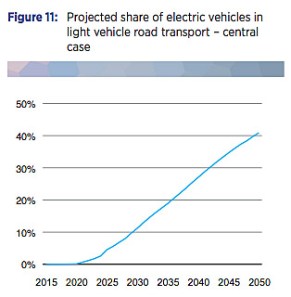 Projected percentage of electric cars in Australia. Photo: Energy Networks Australia
However, University of South Australia Dr Peter Pudney, who has worked with engineers and industrial designers to design and build solar and low-mass electric cars, said he believes some predictions have overestimated the uptake in Australia.
"Electric vehicles (EVs) are not as viable in Australia as they are elsewhere in the world, for two reasons: conventional fuel is still relatively cheap in Australia compared to European countries where EV uptake is high, and the CO2 emissions from the electricity used to recharge EVs are high for most Australians," he said.
Sustainable Platform founder Dr Mark Andrich told The New Daily that charging a tax on use of electric cars would reduce the incentive for the uptake of electric vehicles.
"A better model for our roads would be for the government to put in electric vehicle infrastructure and charge for its use," he said.
National Roads and Motorists' Association (NRMA) spokesman Peter Khoury said most Australians would not even be aware of how fuel excise works or how much they're paying.
"We believe the portion of tax should be printed on fuel receipts so that consumers can track how much tax they're paying," Mr Khoury said.
"The uptake of electric and autonomous vehicles is inevitable and with the way technology moves, it will come more quickly than people expect.
"Fuel excise will need to be replaced. We need to make sure Australia is well positioned to benefit from this revolution."
A spokeswoman for Mr Fletcher said it could take 10 to 15 years before any changes are made to the current system.