The Stats Guy: In 10 years time, where will we be living?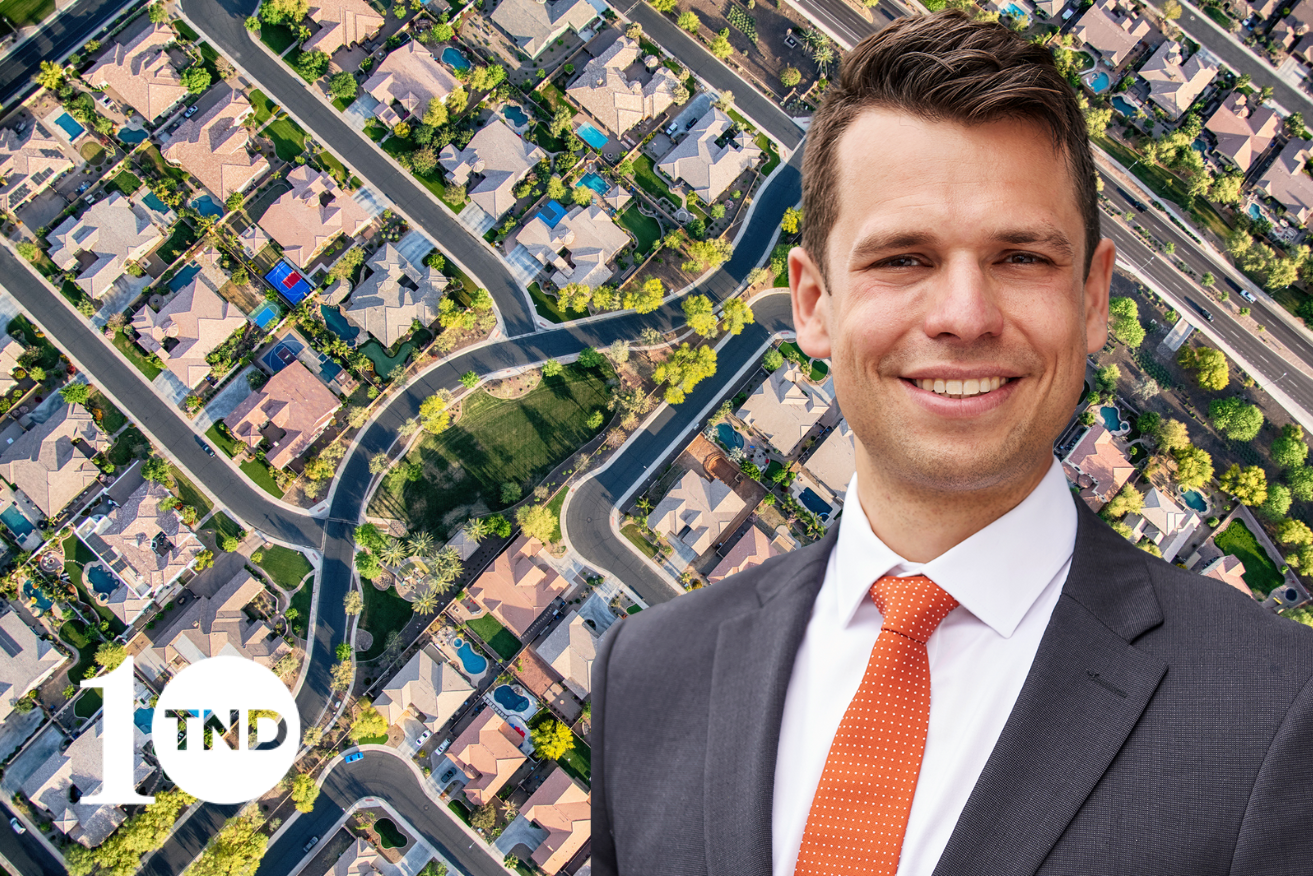 Millennials are the group to watch when it comes to Australia's housing future. Photo: TND/Getty

To celebrate the 10th birthday of The New Daily, we are looking 10 years into the future to explore what Australia will be like when TND is 20.
On Sunday, I wrote about our tendency to overestimate the rate of change when we think about how the world will look a decade from today.
As an urban geographer and demographer, I am always drawn to population data first. Considering our housing affordability crisis and strong population growth, let's look at where Australians will be living in 2033.
Click here to read The Stats Guy's special report into what Australia's next decade will look like
Every major housing shift in the next 10 years involves the Millennials (born 1982 to 1999).
The biggest of the generations only started making babies at scale right around the start of the pandemic – a mere demographic coincidence rather than a result of boredom during lockdowns.
The Millennials have well over a decade's worth of baby making left in the tank.
That means between 2023 and 2033 that whole generation will collectively leave behind their inner-city hipster apartments to move to the urban fringe with their young families (parents, plus 1.6 kids on average).
Population flows like water to wherever the relevant housing stock is available and affordable. The urban fringe and regional towns in commutable distance to the state capitals are the only places where large enough homes are available at scale.
Millennial families are smaller than their parents' generation, but they still need large homes. If at all financially feasible, Millennials follow a simple formula regarding their ideal home size.
They need one bedroom for the parents, one bedroom for each kid, and another bedroom as a study or home office if they are knowledge workers.
A family of four needs a four-bedroom dwelling. Such homes are obviously hard to find these days and are expensive. In the next 10 years the market will partly do the same thing it has done in the past decade – shrink the size of the lot and squeeze in a bigger home.
This reliance on separate homes to house Millennial families only leads to more urban sprawl.
Australian Millennials are further away from their office towers than ever and minimise the number of days they have to commute to the office as much as possible since they are very involved parents. In the process they hipsterised the urban fringe.
Demand, and supply
The problems associated with population growth, the need of the Millennials to move into larger homes, and the affordability crisis have as of 2023 finally been realised by policymakers.
The name of the game now is supply, supply, supply.
The states grab power away from the local government areas as some of them, usually in the middle suburbs, have been great NIMBYs who pushed back further developments as much as they could.
The next decade will see more and more aggressive housing targets set by the states for local government areas. At the beginning councils will be encouraged and even incentivised.
Soon reluctant councils will see funding withheld or even put under administration. The states will play a more dominant role in shaping the urban footprint than before and their main goal is to add housing supply.
Wise councils throughout the 2020s proactively seek out a high-growth approach as this allows them the biggest degree of influence in shaping their region.
While the urban fringe is the boom destination of the 2020s, the middle suburbs are the boom region of the 2030s.
Policies increasingly push for denser developments in the middle suburbs and year after year we see more properties enter the market in the middle suburbs.
This increased stock from the middle suburbs is guaranteed by the fact that Baby Boomers (born 1946 to 1963) and older cohorts (born before 1946) are either downsizing (minority) or being forced out of their properties due to health issues (common) and death (very common).
This newly available housing stock will be most attractive to Millennials who want to bring their families with older kids closer to the centre of town.
All the while, Gen X (born 1964 to 1981) mostly stays put in the coming decade as they are way too young to downsize and the high housing costs minimise the number of Gen X upsizers.
Gen X was stretched thin financially throughout the 2020s as they were burning the candle from three ends (it's a weird candle). They still have financially dependent kids, care for their ageing parents, and potentially overstretched themselves financially while downsizing during the low interest rate period.
Where will we all be living?
So which geographies do well in the coming decade?
Regional towns within a two-hour radius of the capitals' CBD will do really well.
By 2033, south-east Queensland will have just hosted the Olympics and significantly strengthened its brand on the global stage.
An ongoing mining boom creates prosperity in Perth, but economic diversification slows due to a lack of necessity for change. The urban fringe continues to boom. Due to high migration, the inner cities see plenty of growth.
Although commercial properties struggled for years after the pandemic, overseas migrants moved to the inner city. Purpose-built student accommodation is a huge growth industry and increasingly local students occupy this property class too because of a lack of other housing options.
As low-income earners are priced out of lifestyle towns, a prolonged war on Airbnbs and big taxes on holiday homes are the first step local governments take to make housing more affordable.
Without adequate housing for low-income workers, life in these lifestyle towns becomes increasingly annoying for the few people that can afford to live there. They simply don't have access to the low-income workforce they secretly hoped to access to clean their homes and serve their food.
Our teenagers of 2023 are an outrageously pessimistic bunch.
They see the world as burning, humanity as bad, and home ownership as forever out of reach. But young people have plenty of reasons to be optimistic about their decade ahead. Housing will be more affordable in 2033 than it is in 2023 but we won't see any major price collapses.
Instead, we see forces combine to soften house prices. Baby Boomers are adding housing stock at scale to the market at point of death or downsizing. The freed-up space sees townhouses mushroom up in the coming decade taking price pressure off.
Councils are being pressed into being more accommodating of new housing developments. The bottleneck that's really holding back our increase of housing stock is the ongoing skills shortage. The coming 10 years will finally see real innovation in the property field.
Built-to-rent dwellings are just the beginning. Prefabricated homes will make up a sizeable minority of new dwelling stock by 2033.
Policy in the 2020s was heavily geared towards making housing more affordable, and stamp duty is a thing of the past by now.
There you have it: The rough outline of where we Australians will be living by 2033.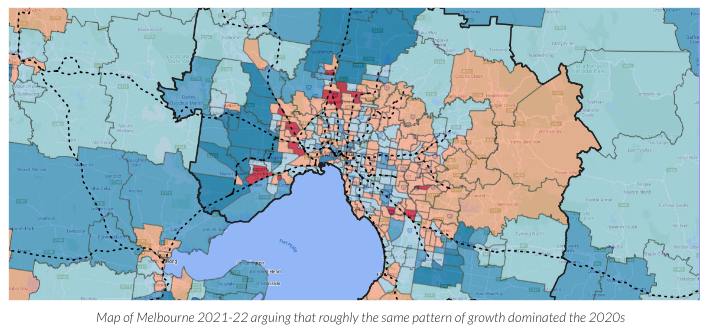 Demographer Simon Kuestenmacher is a co-founder of The Demographics Group. His columns, media commentary and public speaking focus on current socio-demographic trends and how these impact Australia. His latest book aims to awaken the love of maps and data in young readers. Follow Simon on X (Twitter), Facebook, LinkedIn for daily data insights in short format.
Topics:
Housing,
Simon Kuestenmacher,
The Stats Guy