It's official: Australia is home to the best beach in the world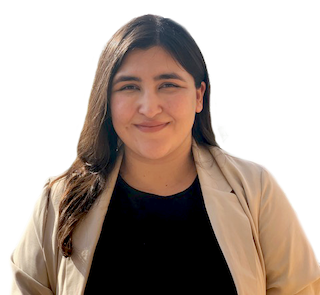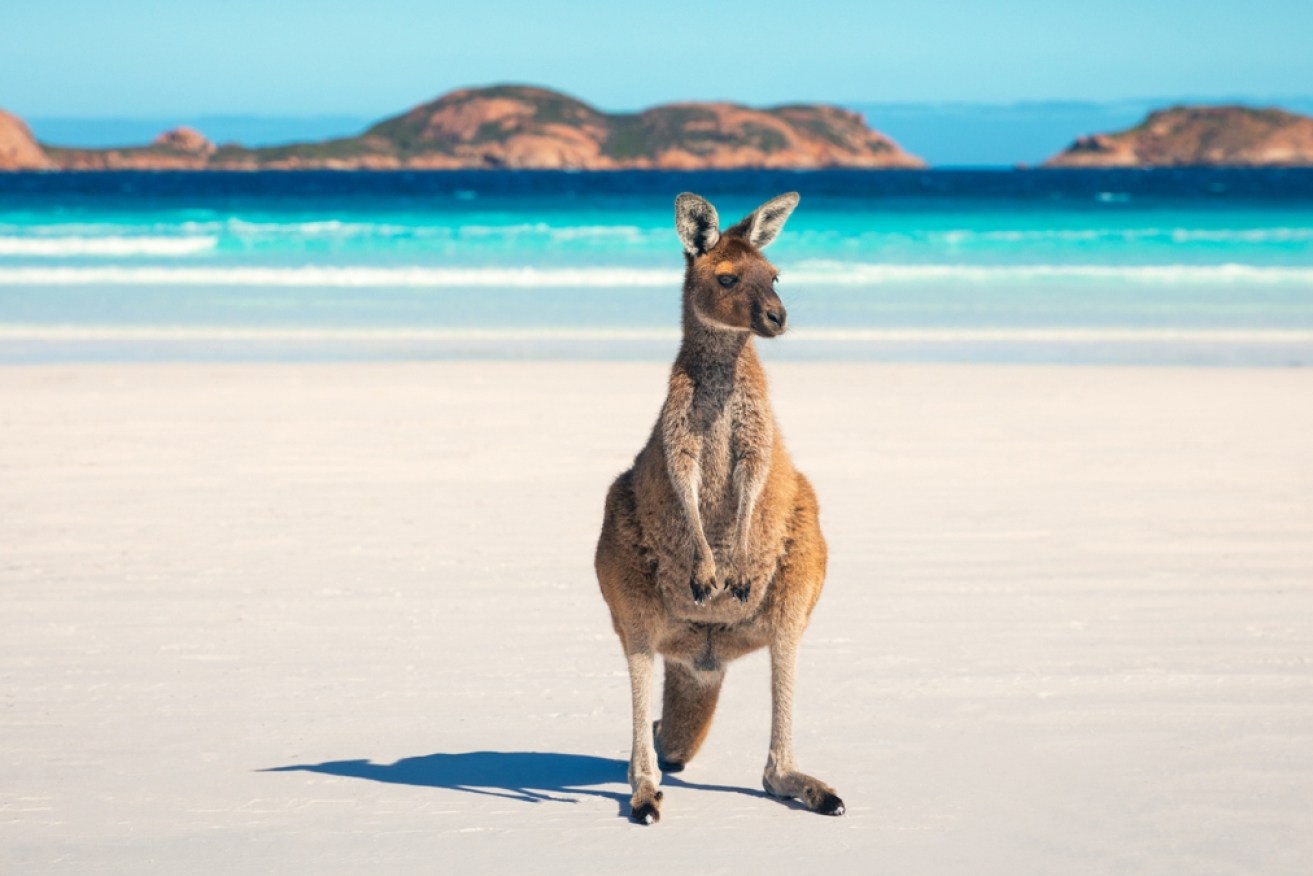 Lucky Beach has lived up to its name, ranking at the top of the world's best beaches. Photo: Banana Boat
Australians know we have some of the best beaches in the world, and new rankings voted on by travel experts have added to our bragging rights.
Banana Boat has released its list of the world's 50 best beaches, voted on by more than 750 of the world's leading travel influencers, journalists, editors and agents.
Four Australian beaches scored spots on the list alongside big names from the Seychelles and Hawaii.
The list was a big win for Western Australia, which saw three of its beaches make the cut, and Lucky Bay nab the top spot.
Lucky Bay is a 45-minute drive east of Esperance, a small town about an eight-hour drive or a one-and-a-half-hour flight from Perth.
While it may not dominate media coverage like Sydney's Bondi Beach (which failed to make the top 50 rankings), its white sand and clear turquoise water clearly won over the judges.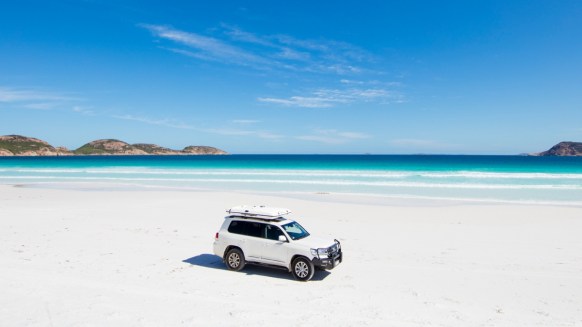 White sand and turquoise waters are in no short supply at Lucky Bay. Photo: Banana Boat
Visitors to Lucky Bay can sneak a peak at marine life in freshwater pools, enjoy a spot of fishing, or try to catch a glimpse of migrating whales between July and October.
In its comments on the top-ranked beach, Banana Boat also recommended camping out on the sand to give you first dibs at seeing kangaroos in the morning before the beach gets crowded, and to indulge in some star-gazing at night.
In a state surf and sand, Whitehaven Beach takes the cake. Photo: Tourism Whitsundays
Queensland's Whitehaven Beach placed fourth, with judges praising "one of the most remote beaches on the planet" for its white sand, which is among the purest sand in the world as it consists of 98.9 per cent silica.
Banana Boat said the most opportune time to visit the Whitsunday's best beach is during spring –  the peak season for sailing and spotting humpback whales.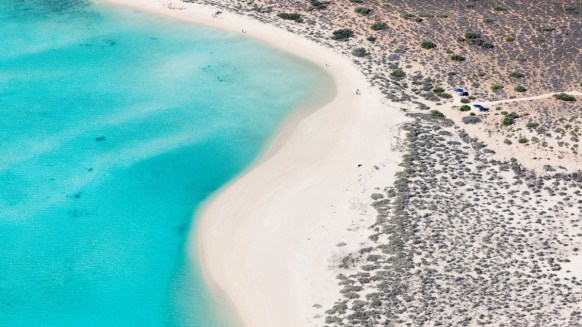 Turquoise Bay's name pretty much says it all. Photo: Tourism Western Australia
Coming in at No. 17 was another Western Australian gem, Turquoise Bay, with clear waters harbouring enough marine life – including coral, turtles, squid, and more than 500 fish species –  to make it a great place for a spot of snorkelling.
Hellfire's the last thing to mind when you look at this image. Photo: Tourism Western Australia
Western Australia's Little Hellfire Bay ranked 28th, beating out its bigger and more well-known nearby sibling, Hellfire Bay in Cape Le Grand National Park.
The beaches were ranked according to five criteria: sheer untouched nature, remoteness, how swimmable they are, annual days of sunshine, and average annual temperature.
For a full list of the world's top beaches to daydream about at work, and maybe to spark travel plans, click here.
Topics:
Australia,
beaches,
Nature