Holographic exhibition tells stories of disabled Indigenous Australians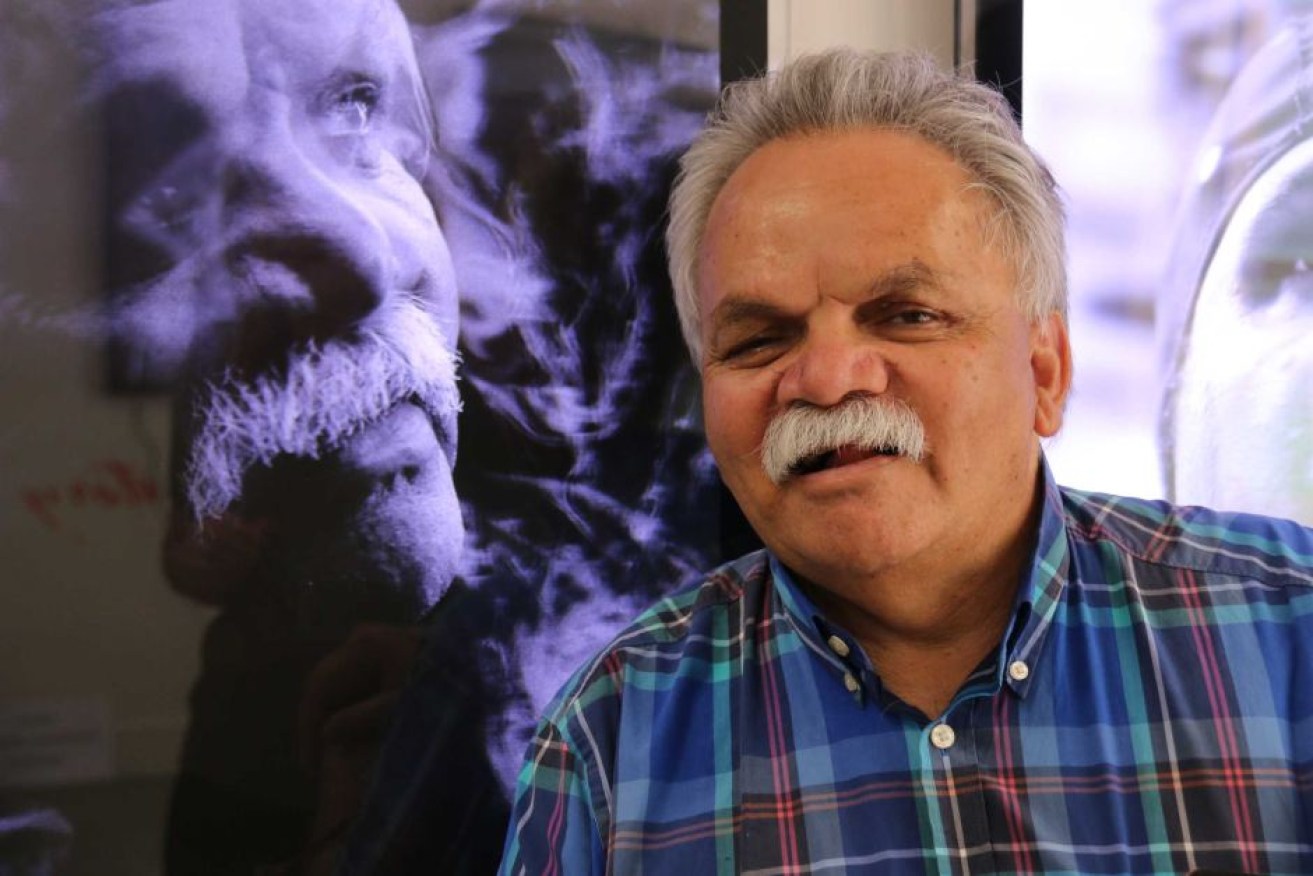 A holographic exhibition that has been shown at human rights conventions in Geneva and New York is shedding light on the challenges faced by disabled Indigenous Australians.
Creator Belinda Mason spoke with 30 Aboriginal and Torres Strait Islander people who have a physical or mental disability to produce the exhibition, Unfinished Business, which recently went on display in Darwin at the Northern Territory Library.
Unfinished Business was launched in 2013 at the United Nations Office in Geneva to coincide with the Committee on the Rights of Persons with Disabilities.
• Abbott's sister faces heckler in Q&A audience
• The common phrases everybody gets wrong
Ms Mason had initially been asked by the World Health Organisation to take a photo that summed up disability in Australia.
"When I was asked the question there was just an obvious answer and that was the situation of Aboriginal and Torres Strait Islander people with disability," she said.
"That they were the people most impacted who had disability."
She said the problem was not unique to Australia's Indigenous population.
"It was amazing to hear in the United States, to have Native American people come and say these stories they're … the same. You could replace everybody and we know all these stories," Ms Mason said.
She spoke to 30 Indigenous Australians about living with disability in both remote communities and urban cities.
The project seeks to challenge existing prejudices and misconceptions about disability, Ms Mason said.
'My story is repeated a lot of times over'
The personal stories of disabled Indigenous people from across the country are also caught on video and in audio and written form.
Indigenous man Steve Widders, from the Kamilaroi and Anaiwan people of northern New South Wales, was in Darwin for the opening of the exhibition, but could not see his own photo.
"I was diagnosed from being fully-sighted to having lost 95 per cent of my sight within weeks," he said.
Mr Widders said he hoped telling his story would help others not feel so alone.
"I didn't know any of the services that I could access or not sure where to look for support in any way. And I felt a bit isolated and a bit out by myself," he said.
"My family bore the brunt of my anger and frustration about suddenly becoming blind.
"It wasn't easy at first, I went into depression."
Mr Widders said his family helped him find disability services that worked with him, so he was able to remain in work.
But he said not all Indigenous people were as lucky.
"I'm fortunate that I come from a regional city that has services around," he said.
"My story is repeated a lot of times over. Aboriginal people acquire blindness mid-life. But they don't know where to turn to either."
Mr Widders hoped the exhibition would encourage people in remote communities to take better care of themselves.
"If I had regular checkups maybe I could've avoided what happened to me."
-ABC