Kitchen of the future: cooking goes extreme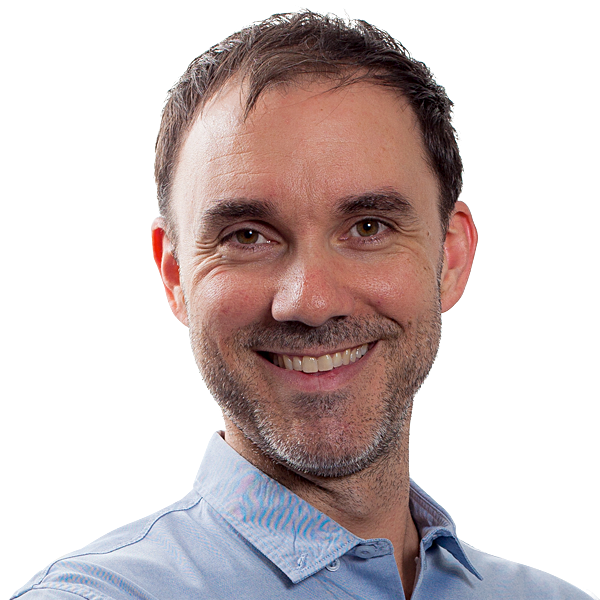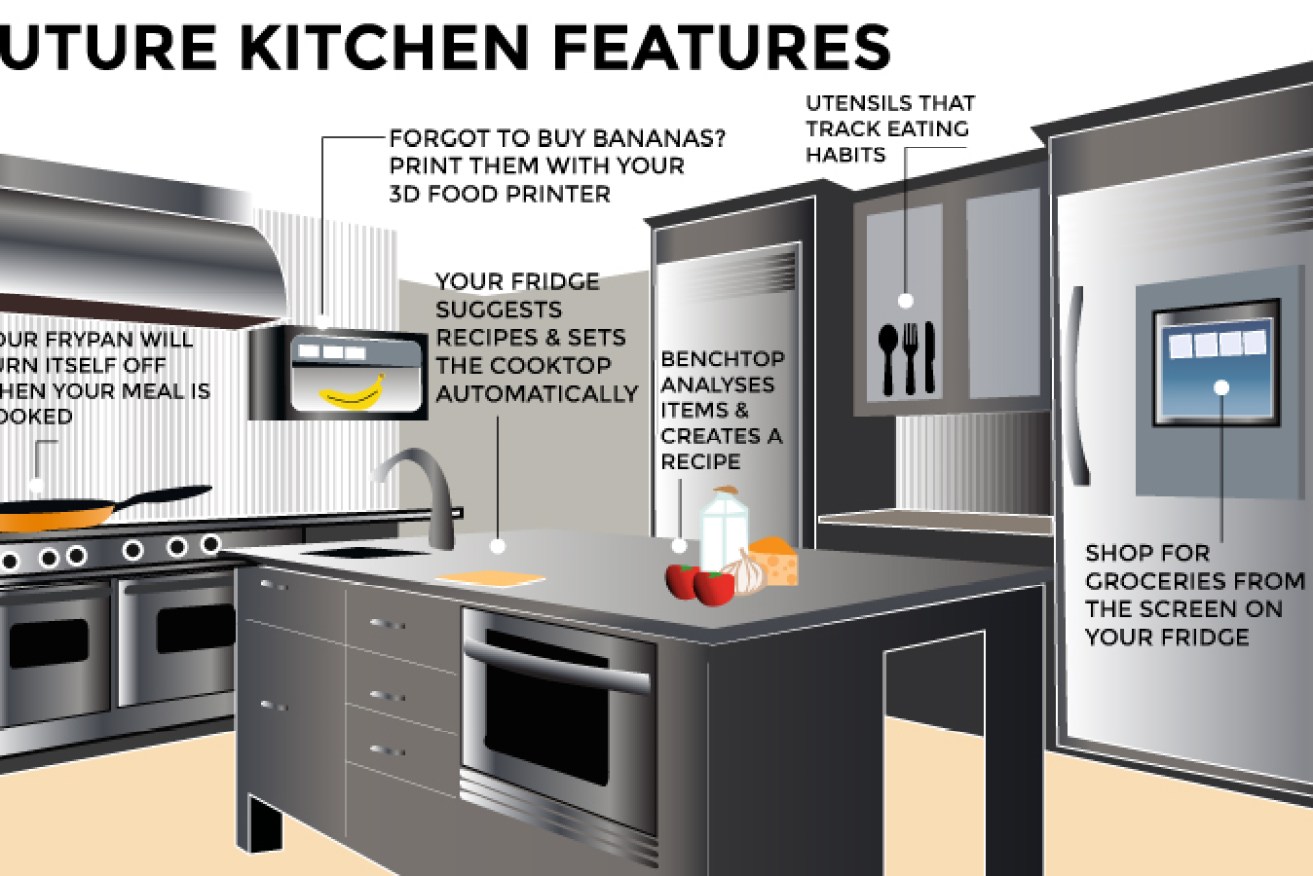 When you step into your kitchen these days, it's usually a clatter of pots and pans amid grocery bags of ingredients and a healthy dose of well-meaning culinary intentions.
But cooking as we know it, in this traditional manner, is about to change, thanks to recent leaps in food technology.
Widely respected technology futurist and CEO of Market Clarity, Shara Evans, has no doubt the future of kitchen technology is heading in one very obvious direction.
· Keep up: 50 apps to track your entire life
· iPhone vs Android: which one takes the title?
"3D printing: some people are already producing base foods for use in cooking," says Ms Evans.
"The more practical side of 3D food printing, for example, is for use in the military to be able to feed troops; to create food that is better on the environment and much tastier.
"But we can already use the Chefjet 3D printer to create amazing designs for use in confectionary, like trimmings for use on top of cakes."
But when it comes to more practical appliances, we'll see our refrigerators transform first.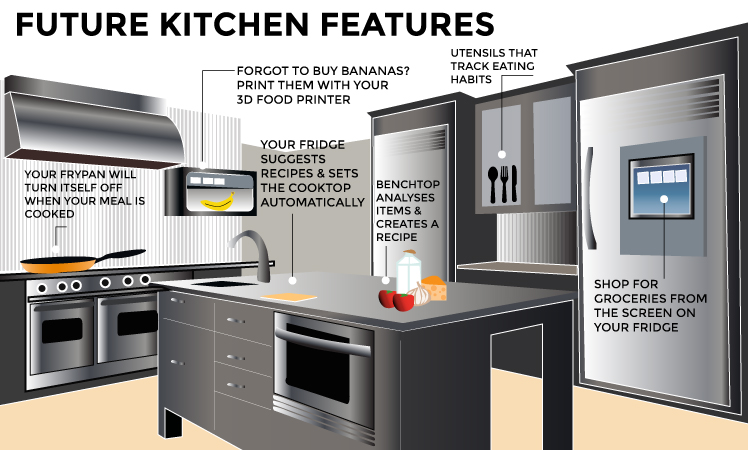 The kitchen of the future, as conceptualised by The New Daily.
"We'll start seeing a little barcode-like tag on food items and packaging," says Ms Evans.
"The fridge will pick up what you have in the fridge, like a bag of carrots or a carton of milk.
"Then you'll have the ability to program into a home information centre: 'I never want to run out of this ice cream'. It will then order the item automatically to be delivered."
A system such as this could also recommend recipes based on your 'electronic pantry', drawing information from across the internet.
But far from taking the thinking and skill out of cooking, Ms Evans believes it will enhance our interest.
"It might actually release creativity that people didn't know they had – unleash the inner chef," she says.
"Imagine having access to these resources. It could be something that becomes a fun recreation centre."
It will take some time for technology like this to become commonplace in every kitchen, but considering many people are already using smartphone apps to shop and prepare food, we're well on our way to being ready when the future arrives.
Here are five devices you can buy right now to get your kitchen ready for the future:
Price guide: $109.95
A meat thermometer that syncs directly to your iPhone, iPad or iPod Touch. Use the Kitchen Thermometer to remotely monitor the temperature of your meal as it cooks. You can also set the desired temperature on the iDevices app and an alarm will alert you when it is reached.
Price guide: $2299
GE's new Café and Profile series ovens come with a handy new feature: WiFi Connect. Just fire up the GE app on your mobile device to check the status of your meal, set a timer or just preheat your oven ready for when you get home.
Price guide: $US99.99 ($A128.80)
Hapilabs HAPIfork is a Bluetooth connected fork providing feedback on how often you bring your fork to your mouth, helping you develop better eating habits and eat your way to a healthier you.
[jwplayer mediaid="209739″]
Price guide: £3888 ($A7718)
Chocolate has long been considered a food of the gods. Now you too can live like one, with the Choc Creator 2. This 3D printer lets anyone become a chocolate artisan, printing designs in no time at all. Want a chocolate rendition of your wedding kiss for the top of your anniversary cake? Then this is the machine for you.
Price guide: $US3849 ($A4958)
This LG refrigerator is a great start to smart appliances. Check the contents of your fridge at a glance on the front touchscreen, order food or choose ingredients and stand back as the fridge offers recipe ideas. Link to your smartphone app and you have an instant list for grocery shopping.