The benefits of drinking a little alcohol are at best wishful thinking and at worst a cynical attempt by the alcohol industry to boost its bottom line at the expense of our health, say prominent experts.
New research published in a trusted medical journal has cast doubt on every single previous study linking moderate drinking to good health.
Drinking in small amounts has no definitive health benefits, the British Medical Journal study reveals.
• Is a month off alcohol really worth it?
• Booze bother: are you drinking too much?
• Alcohol kills 15 Aussies a day
The notion that alcohol might be good for us arose in the 1970s and has persisted ever since, and understandably so.
Alcohol is the nation's most popular recreational drug, which explains why its users (almost everyone) and those who profit from its sale are quick to jump on any suggestion that the intoxicant is not in fact a dangerous toxin that causes cancer, fuels violence and kills three million people globally each year.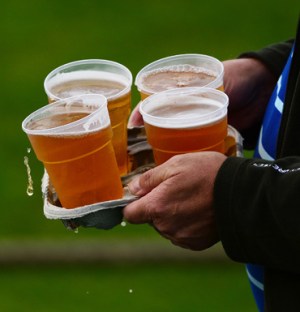 Many drinkers may be taking cool comfort in quickly evaporating health benefits pushed by vested interests. Photo: Getty
One of the authors of the study, Associate Professor Emmanuel Stamatakis from the University of Sydney, tells The New Daily that it contradicts 30 years of previous research because it focusses very specifically on the question of health benefits and uses far better methods.
"We had the opportunity to have a very detailed and much more thorough and better methodology. Our methodology was more comprehensive," he says.
Previous studies were "terribly problematic" because they lumped all non-drinkers into a single category, the researcher says.
For example, a long-term alcoholic who had quit for a month would be tested the same as a person who had never had a single drink.
This latest study was based on interviews with almost 53,000 people aged 50 years and older over an average of 10 years.
National Alliance for Action on Alcohol co-chair Mike Daube, who has written an editorial on the study, says the 'myth' of health benefits has become an integral part of the "hundreds of millions of dollars" worth of promotion used by the industry to sell its products, which are "an enormous cause of health harm and tragedy".
"There is a lovely, comfortable feeling out there in a lot of people that it's alright, a little alcohol will do them good, and probably some people think that if a little bit does them good, maybe a lot will do them a lot of good," says Professor Daube.
"What we've also had, in various subtle ways, is the alcohol industry promoting the notion of the benefits of alcohol.
"I don't think the drinks industry has any credibility talking about health issues."
Industry body DrinkWise has issued a statement to The New Daily confirming that it was "aware" of the new study, and that it would consult its scientific advisory committee to examine the research in more detail.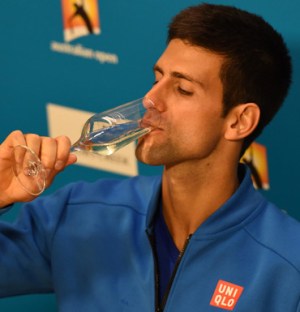 Many drinkers find solace in convenient denialism, closing their eyes to the truth, says an expert.
"DrinkWise is committed to working with government, community and industry to create a safer and healthier drinking culture in Australia," reads the statement.
Foundation for Alcohol Research and Education chief executive Michael Thorn tells The New Daily that he hopes the study "dismantles" the justifications for harmful drinking used by vested interest groups.
The more rigorous scrutiny these claims are subjected to, the more flaws are exposed, he says, which is no surprise.
"We need to ask who and why people would be suggesting that alcohol is beneficial. Almost invariably it's alcohol industry-led vested interests," Mr Thorn says.
"I also think it feeds into the cultural denialism about the problems associated with alcohol because it's scary for people to think about [the side effects]."
The supposed benefits of one standard drink can be achieved with 30 minutes of exercise, so there is no longer an easy excuse to drink too much.