'Turning a blind eye': Child labour charges at major food chains spark call for national audit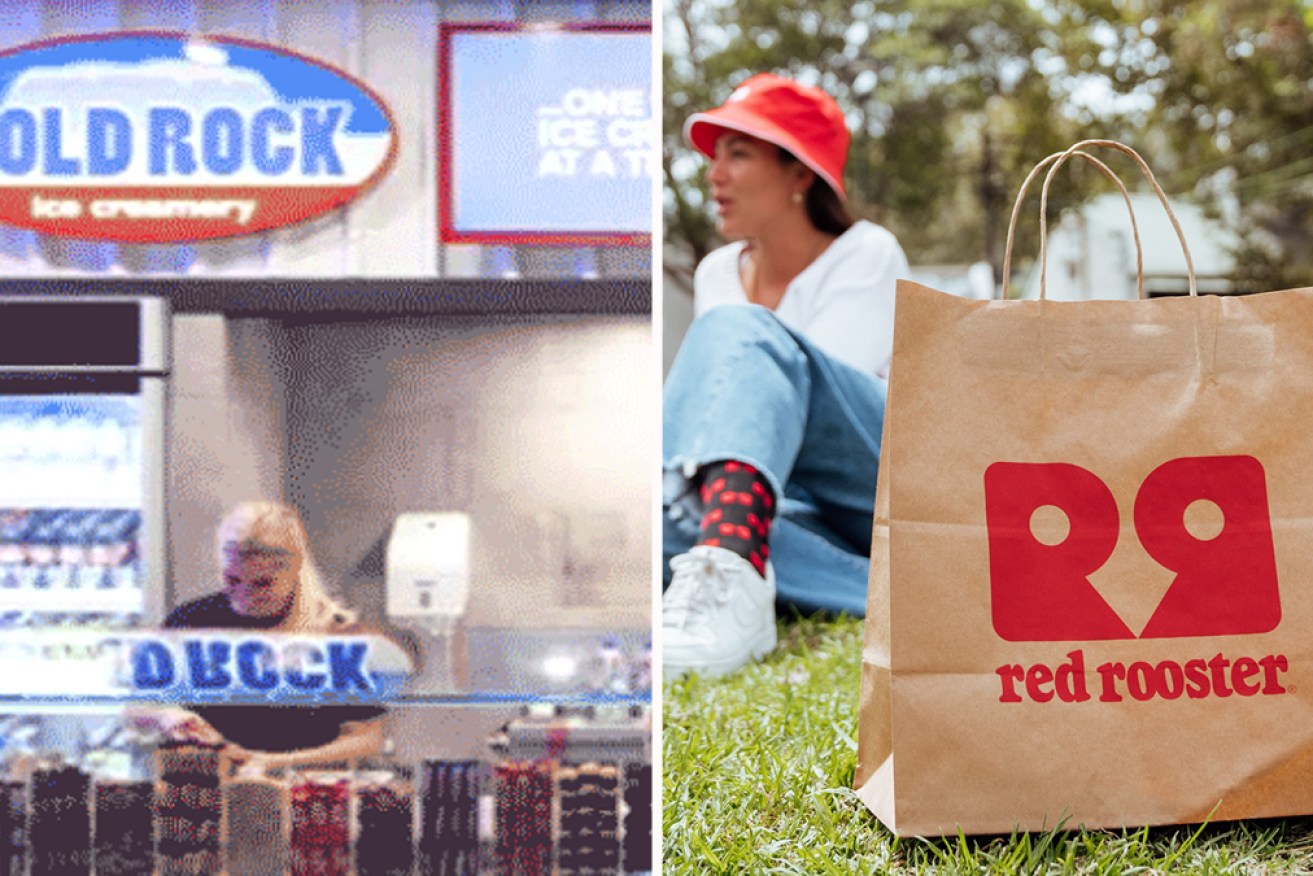 National chains have become embroiled in unlawful child labour recently.
Some of Australia's largest restaurant chains are facing pressure to audit their stores nationwide after a blitz by Victoria's wage inspector found they employed child labour.
Red Rooster, Cold Rock Ice Creamery and Muffin Break are facing hundreds of child labour charges in Victoria, with regulators alleging franchisees in each business employed children under the age of 15 without a permit, and made them work too much.
The charges, the most recent of which were revealed earlier this week, are part of a multi-year effort from Victoria's chief wage inspector Robert Hortle to crackdown on child labour breaches.
"I'm concerned about the type of behaviour we're seeing," Mr Hortle told The New Daily.
"Children in these workplaces, and it's big workplaces, are working without permits, longer than allowable hours … and without being supervised by a working with children's check.
"We'll be watching very closely to see how this plays out with the bigger franchises – compliance with the law is good for any business."
Felicity Sowerbutts, director of the Trades Hall based Youth Workers Centre, has called on the national brands behind the accused stores to audit their networks.
While child labour laws differ in each state, she said it's the responsibility of franchisors to ensure children employed by fast food chains are properly supervised and work correct hours.
"Too many franchisors are washing their hands or turning a blind eye to what's happening in their stores, but reaping the profits of having such well known brands," Ms Sowerbutts said.
"Businesses, especially these really large ones, have all the lawyers and tax agents in place to make sure they get this right. They shouldn't be let off the hook."
Child labour crackdown
Child labour has been regulated in Australia for more than a century through a series of national and state-based laws, but Mr Hortle says there are still some pervasive myths about the rules.
For example, he says while employers often believe children can be employed from the age of 14 years and nine months in Victoria, the minimum working age is 15.
In fact, a survey last year of businesses employing children in tourist hotspots around regional Victoria found 76 per cent did not have permits, and weren't complying with the state's laws.
"If employers don't get those permits we can't assess the risk of employment to a child," Mr Hortle said. "That potentially puts the child at risk."
But, evidently, it's not merely independent businesses in regional towns like Phillip Island that are unlawfully employing children.
National chains in hot water
With national chains embroiled in the crackdown, Mr Hortle said businesses should ensure workers are employed legally in their stores.
"These are businesses that routinely employ young kids in their first jobs," he said.
"They should be experts when it comes to child employment laws, the expectation is these brands get it right."
TND asked Red Rooster's owner, Craveable Brands, which is also the national franchisor for Oporto and Chicken Treat, whether it was undertaking an audit of its network of franchisees.
The company did not address the question, instead saying it was "disappointed" to learn of the child labour charges in Victoria.
"The details of this matter represent a serious breach of our policies, and in accordance with the Franchising Code of Conduct, may lead to the termination of the franchisee's contract," it said.
Cold Rock failed to respond to TND's questions.
Ms Sowerbutts said that in past cases where national franchise chains have fallen foul of workplace laws there has often been additional misconduct revealed by wider investigations.
Such was the case when it was revealed 7-Eleven stores were exploiting migrant workers in 2015, with subsequent investigations adding to the pile of claims made against the franchisor.