'Not competitive': NBN racks up billions in debt while alternatives grow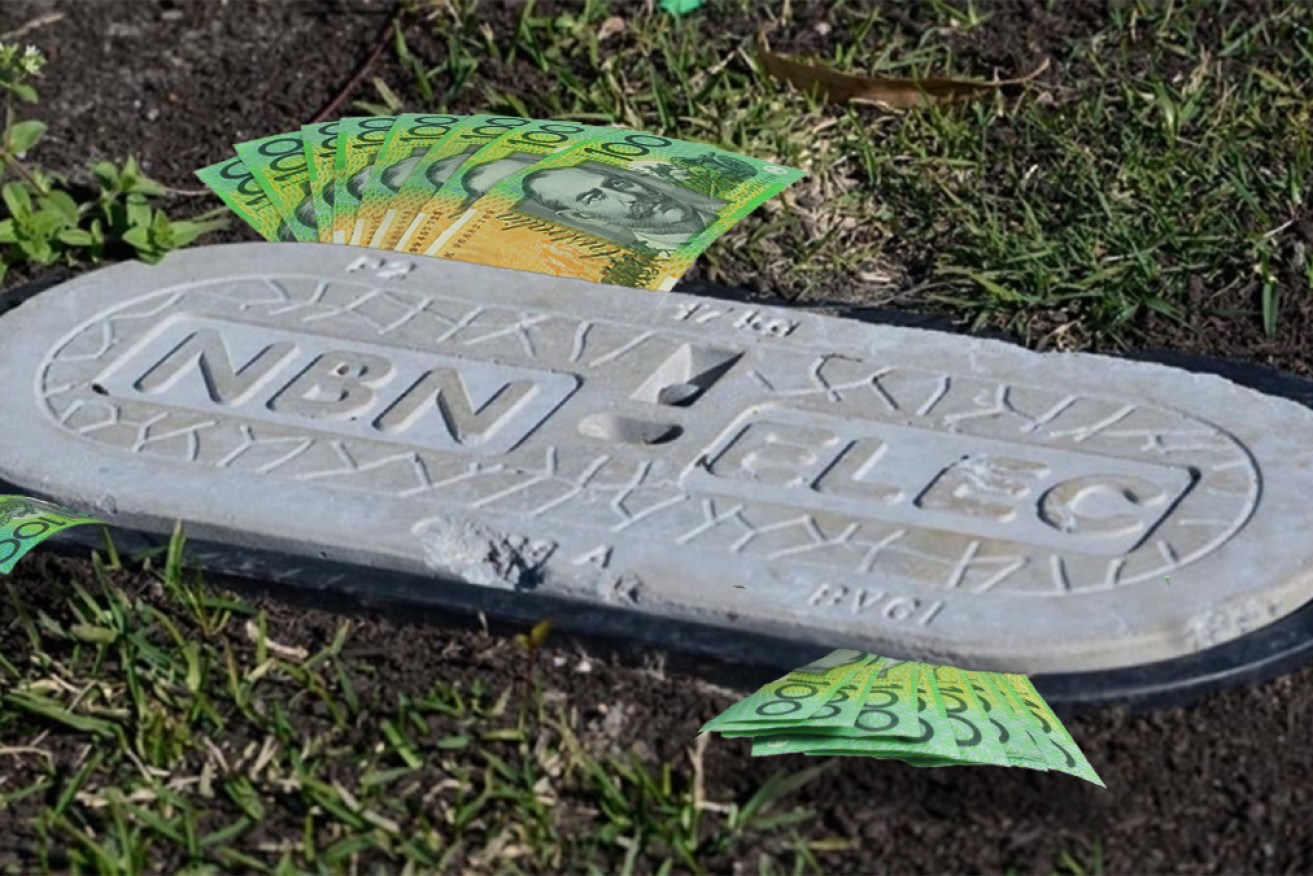 The NBN is failing to deliver affordable broadband for Australians, a leading expert says. Photo: The New Daily
The National Broadband Network is "not competitive" and has seen billions of taxpayer dollars spent on "obsolete technology" that is unlikely to deliver for Australians, leading experts say.
After NBN Co. announced this week it was retrenching 500 workers in a bid to make it "more commercially and operationally efficient" amid growing competition, RMIT University's Mark Gregory said Australians should question their confidence in its senior leaders.
Dr Gregory told The New Daily that Australians are abandoning the "obsolete" NBN in favour of cheaper alternatives amid plans for price hikes designed to recoup blowouts in project costs.
"The NBN has been a national disappointment in that what has been built was always going to be obsolete and [was always] going to cause prices to be higher than they should be," Dr Gregory said.
"It's … over-priced and under-performing for what Australia needs."
Dr Gregory's comments come after recent Australian Competition and Consumer Commission (ACCC) data found the number of residential NBN services declined for the first time over the December quarter, falling 0.1 per cent or by 9000.
In contrast, alternatives such as wireless 5G offered by retail telcos and Elon Musk's StarLink satellite internet service are growing quickly as cheaper and more effective net alternatives.
"NBN's offering is not competitive," Dr Gregory said.
"People are looking at all these alternatives because the price of broadband in Australia is too high, and rather than going down like it should be doing it's continually going up."
'Inferior to others'
In a letter to staff about recent retrenchments reported by the AFR this week, NBN Co. chief executive Stephen Rue acknowledged that the NBN is facing increasing competitive threats nationwide.
"The competition NBN faces to win and retain customers is intensifying," he said.
"Continuing to deliver on our purpose of lifting the digital capability of Australia means navigating these changes."
But while the job losses appear aimed at reducing costs, they come as the NBN also requests significant price hikes to its wholesale broadband to recoup massive project costs.
Its proposed special access undertaking (SAU) changes will see wholesale prices increase more than 10 per cent for some retailers, according to consultation papers lodged with the ACCC.
Leading telecommunications consultant Paul Budde said the proposed increases reflect pressure on the NBN to deliver a return on the billions of dollars invested in the network.
But he warned that because the NBN is unable to offer market leading technology, price rises would be a double-edged sword that could reduce usage of its services and hurt its bottom line.
"Governments put one company in charge of all the infrastructure as a utility – the only way to make that work is to leapfrog other tech and become superior to everyone," Mr Budde said.
"If you fail to do that, and if you make changes, then what you end up with is a network that hasn't leapfrogged technology and, in certain parts, is inferior to others.
"Others have superior technology at affordable costs, and in order for the NBN to recoup their losses, they have to be competitive."
Productivity Commission (PC) analysis published last year found the NBN Co. is already racking up massive financial losses and will have accumulated $25 billion worth by 2040.
"NBN Co's cumulative operating costs (only one part of total costs) from 2010-11 to 2020-21 were about 90 per cent above its revenue, whereas at the commencement of its investments, the projection was that they would be 2 per cent below revenue," the PC said in its report.
Dr Gregory said "it's an absolute definite" that the NBN isn't delivering what Australians need from their internet services in 2023 as problems with the taxpayer-owned company pile up.
"They've boxed themselves into a corner now where they've got debts, they've got too many technologies, and a range of issues with their processes and systems," he said.
"They're starting to look more and more like Telstra every day."