Big banks earn cash from selling data about your spending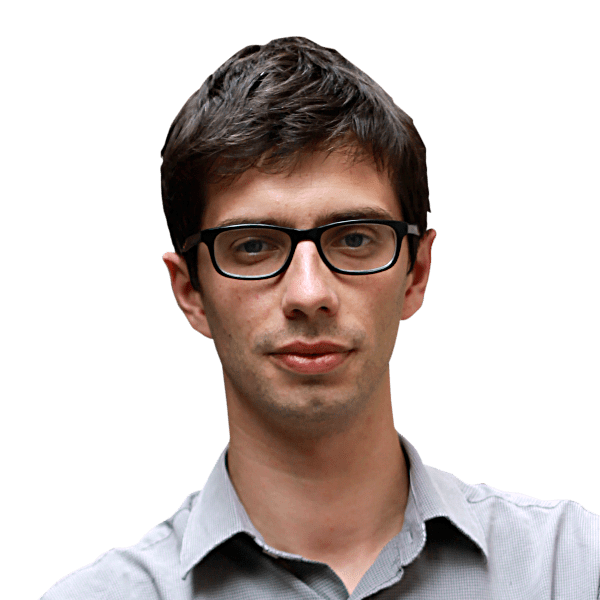 The rise of contactless has given the banks access to more data than ever before. AAP
The big banks are tracking and recording in minute detail every card transaction you make, and at least two of the big four – Westpac and the Commonwealth Bank – are making extra money selling that information to third parties.
Inquiries by The New Daily found that Westpac is selling anonymous, aggregated information about customers' spending habits to other businesses through a data sharing platform called 'Data Republic', which it jointly owns with NAB, ANZ and Qantas.
Commonwealth Bank, meanwhile, is selling anonymous, aggregated information about transactions to its business banking clients.
NAB informed The New Daily that while it does not sell such information at the moment, it is considering doing so in the future. ANZ said it did not sell such information.
Qantas, however, confirmed it sells what it called "de-identified" data to third parties over the Data Republic platform.
There is nothing illegal about any of this, and both Westpac and CBA stressed they were not sharing any personal information about their customers, and that any information shared was done so securely.
Still, this discreet practice is likely to be of interest to customers of Australia's two biggest banks, especially in the light of the ongoing scandal embroiling tech giant Facebook and data firm Cambridge Analytica.
Your spending history is being recorded
Every time you buy something with a debit or credit card, your bank learns a little bit more about you. It already knows your personal details – age, address, phone number, employment status, marital status, income, etc.
And increasingly, thanks to the decline of cash and rise of card payments, it also knows all about your spending habits. It knows whether you shop in Coles, Woolworths or Aldi, how often you eat out, how much you spend on petrol, whether you drive or get public transport to work, how often you go on holiday, and so on.
What the bank does with that information, as long as it remains within the limits of legality, is up to the bank.
What is Data Republic?
Data Republic is a 'fintech' company that specialises in providing a highly secure 'platform' on which companies can share data without the risk of that data being leaked into the public realm – as happened in the case of Facebook and Cambridge Analytica.
Businesses can join this platform, and securely and legally share information without the risk of having that information leaked or stolen.
In 2016, Westpac, NAB and Qantas invested in the company, and earlier this year ANZ followed.
Part of the reason why the banks invested in the outfit is that the government is in the process of planning an 'open banking' regime which will require banks to share information about their customers with each other, if their customers request it. This will make it much easier for consumers to switch banks.
Data Republic's platform could facilitate this sort of secure data sharing.
However, Data Republic also allows participating businesses to do something else: sell data to each other.
Banks have more information about the public than probably any other business, other than perhaps Google and Facebook.
Data Republic's chief analytics officer, Steve Millward, told The New Daily this information can be very valuable to other businesses.
He gave the example of a burger chain. The chain might want to know its market share in, say, Brisbane CBD.
It can ask a bank to tell it how many of its customers went to burger restaurants in Brisbane CBD in March. It can then find out how many of those went to its own restaurant. From that the burger restaurant might find out it has, for example, a 20 per cent market share.
Mr Millward said Data Republic provides a secure marketplace for businesses to buy and sell this sort of information – though he stressed that personal information about particular individuals is never bought or sold.
What the banks are selling
Westpac told The New Daily it does indeed sell this sort of information to other businesses over the Data Republic platform.
A spokesperson for the bank stressed the security was "stringent" and that any requests for data were "thoroughly reviewed" to make sure the data was "appropriately used".
"The data that Westpac has contributed to the Data Republic platform is anonymous transactions and aggregates only, with no associated customer attributes. This means that no personally identifiable information is provided by Westpac to the Data Republic platform," the spokesperson said.
A NAB spokesperson meanwhile told The New Daily that, while the bank does not currently sell data on Data Republic, it would consider selling what he called "aggregated insights" in the future.
The spokesperson said "aggregated data" and "aggregated insights" were two different things.
"Aggregated data is data summarised across individuals. Insights are the 'learnings taken from aggregated data'. A small but critical difference," he said.
He said data would be specific, eg "100 people live in Manly", while insights would be more general, eg "people in Manly like to buy oranges".
An ANZ spokesperson said the bank did not and had no plans to use Data Republic to sell data or insights.
Qantas' policy was similar to Westpac's.
A spokesperson for the airline said: "We provide de-identified data to help with targeted marketing (e.g. 30-year-old males from Sydney who regularly travel domestically and therefore might be interested in car rental or hotel offers).
"Personal information of Qantas customers cannot be accessed through the platform."
CBA is neither investor in, nor customer of, Data Republic. However, a spokesperson for the bank said it does share aggregated data of the sort discussed above with its business banking clients.
This sharing comes, firstly, in the form of free information available through its 'business insights tool' Daily IQ.
And secondly, business banking clients can request specific data or insights from the bank, which the bank provides for a fee.