Experts debunk bank-backed outfit that offers loans for housing deposits

OwnHome is offering loans for mortgage deposits, but is it worthwhile? Photo: Getty
Taking out a loan for a housing deposit may be an appealing option for those desperate to enter the housing market, but experts say it risks increasing house prices and saddling people with too much debt.
One even said it could leave people using such a service "very vulnerable".
OwnHome, a company offering alternative ways for people to own their home, on Friday launched its pilot 0 per cent deposit program, in which the home owner pays only 2 per cent of the upfront costs, plus GST and stamp duty.
OwnHome co-founder and CEO James Bowe said: "It is clear the challenge of generational equity is not going anywhere any time soon.
"In the 24 hours following the announcing of our pilot program on Friday, we had over $100 million of loan applications.
"We are seeing an immense demand for deposit-gap funding support in Australia."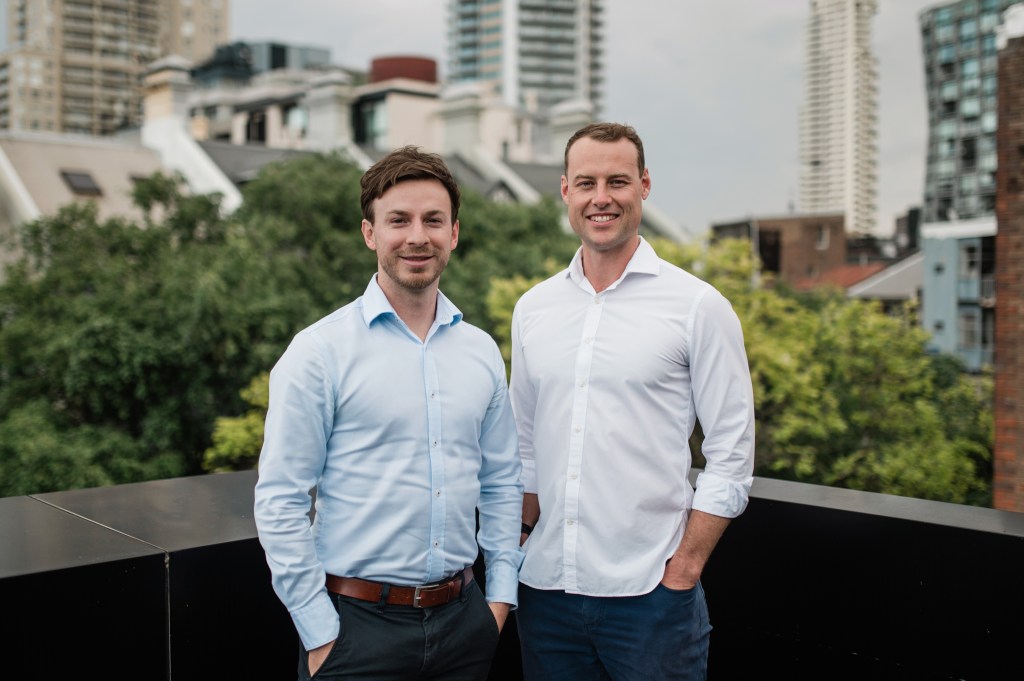 OwnHome founders James Bowe and Tim Harley. Photo: OwnHome
The company is offering families or individuals earning a combined $250,000 a loan to cover the cost of a mortgage deposit at a starting upfront cost of $22,000.
OwnHome has raised $31 million in financial backing from Commonwealth Bank's venture arm, x15 Ventures, Square Peg Capital and other investors.
Is it worthwhile?
Rachel Wastell, from financial comparison service Mozo, said while offers and services are needed to get people into the property market in the face of rising prices, people need to make informed decisions.
"It's really important that people think long term and make sure that they can afford it, because it might be very exciting to get onto the property ladder, but you need to understand that this is a long-term commitment," she said.
"This is sometimes 25 to 30 years, so decades of debt that you're getting into and I think unless people are really able to afford it, they need to look at these things closely."
OwnHome's 'deposit boost loan' offers funding of the 20 per cent home deposit required by many banks, meaning their customers need a minimum of $88,070 to make use of the service.
Dr Michael Fotheringham, managing-director of the Australian Housing and Urban Research Institute, said there is a reason banks have serviceability requirements when accessing a mortgage loan.
"When there is an interest rate rise, they know that you've got a capability to withstand it and a buffer," Fotheringham said.
"People who have purchased homes through these very low deposit or no deposit schemes are very vulnerable to the interest rate rises because they typically don't have the capability to stretch further."
OwnHome is aiming to support more than $500 million in home purchases over the next 18 months, alongside the federal government's $10 billion Housing Australia Future Fund targets.
The housing market
It is becoming more challenging for young people, particularly those without access to help from parents, to enter the housing market.
Bowe said OwnHome is committed to "fundamentally expanding access to home ownership".
"Our target market are really those families who are typically unable to access those government programs, such as single parent deposit programs or the First Home Guarantee," he said.
"We are here to support those families who are unable to access what are quite similar programs that are focused on reducing the deposit required to access home ownership."
Experts, like Fotheringham, argue that the First Home Owner Grant hasn't made it easier for people to enter the market.
Loans like those being offered by OwnHome could contribute to increased prices, Fotheringham said.
"That could … increase the [loan] amount … people can get on their current incomes and, as a result, increase their buying capacity," he said.
"That adds to competition, it adds to demand, but doesn't help with supply."
Owning a property is becoming increasingly difficult for many young people. Photo: TND
Wastell said it is important for people with a high income who are looking to buy a property to look at exactly how much interest they'll pay over the loan term.
"People have a knee-jerk reaction to schemes like this, but it's really important you don't rush into an important financial commitment," she said.
"We really need to get our financial literacy up, I know it's boring, but we really need to know what the long-term impact of the debt and what the interest is."
Topics:
Australian Housing and Urban Research Institute,
Housing,
Interest Rates,
Mortgage,
Mozo,
OwnHome