Ten fresh TV shows worth tuning into in February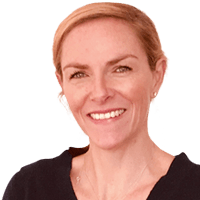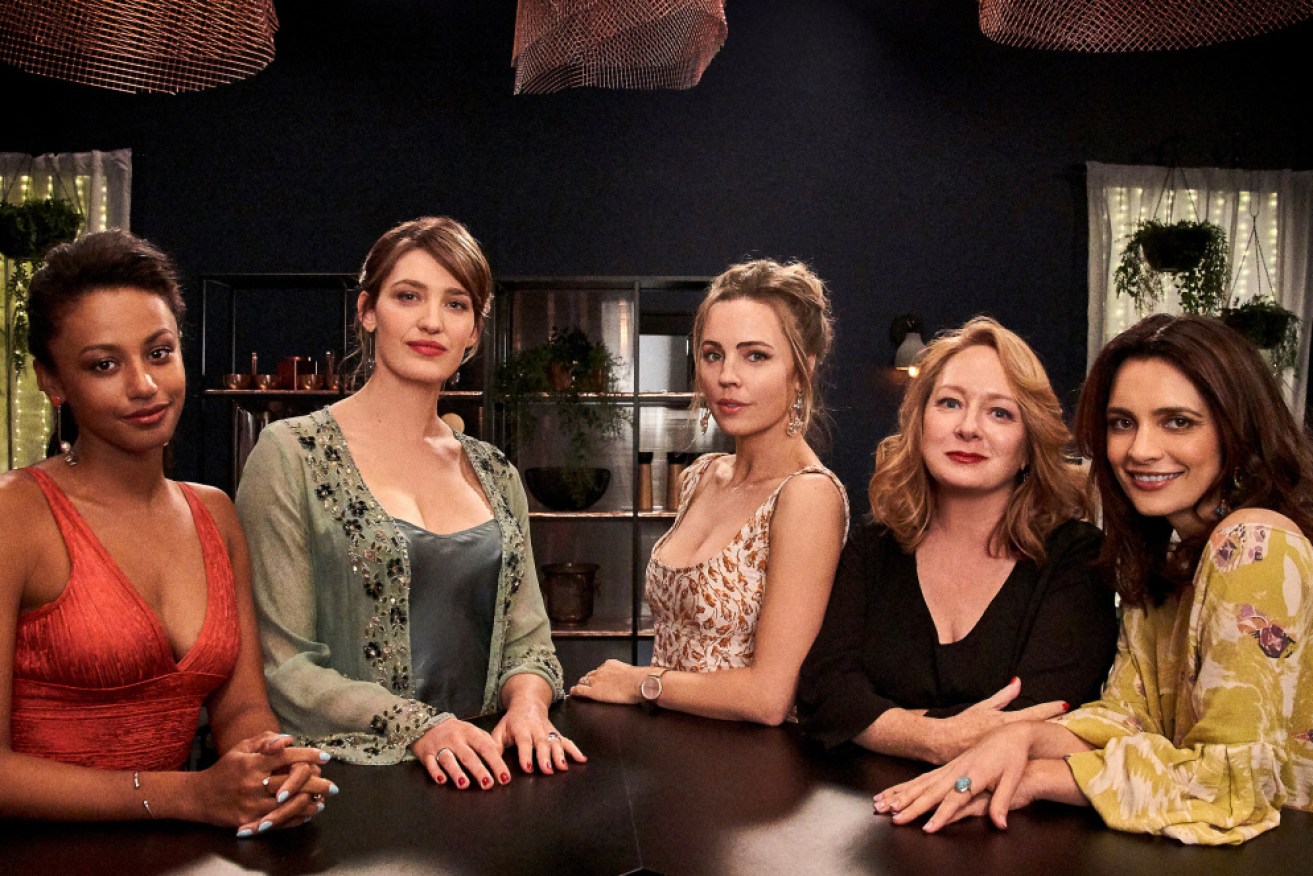 The cast of Nine's Bad Mothers is here to tell us that motherhood really can be murder. Photo: Nine
Looking for something fresh to watch? Reality shows about cooking and weddings not your thing? Here's 10 TV shows – dramas, murder mysteries, surreal superhero capers – to tune into in February.
Russian Doll (Netflix, February 1)
A hip New Yorker (played by Natasha Lyonne, who also wrote and co-produced the eight-part series with Amy Poehler) finds herself living the same night over and over again – a house party that always ends with her death. Like a profoundly dark Groundhog Day.
 The Umbrella Academy (Netflix, February 15)
Based on the comic by Gerard Way and Gabriel Bá, the stylish 10-part series focuses on a dysfunctional family of surreal superheroes (Ellen Page, Tom Hopper, Robert Sheehan, and Mary J. Blige among them) who reunite to solve the mystery surrounding the death of their adoptive father.
Dancing With the Stars (Ten, February 18)
Axed in 2015 by Seven after 15 seasons, the reality show is getting a revival with new hosts Grant Denyer and Amanda Keller. Celebs getting ready to cut a rug include actor Samuel Johnson, children's author Cassandra Thorburn (aka Karl Stefanovic's ex), former cricketer Curtly Ambrose, blogger Constance Hall, trainer Michelle Bridges and drag queen Courtney Act.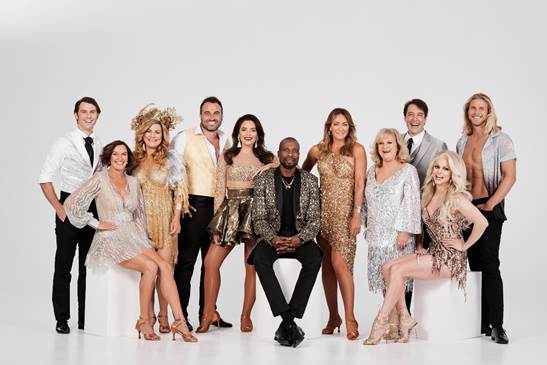 Ta da! The Dancing with the Stars cast gets ready to rhumba.
The Cry (ABC, February 3)
More than six million people tuned in to watch The Cry, based on the novel by Helen FitzGerald, when it premiered on BBC One last year. The four-part series is told in a series of tension-filled flashbacks and flash-forwards around the disappearance of a baby boy while his parents are visiting Australia from the UK and stars Asher Keddie, Ewen Leslie and Jenna Coleman.
 Dirty John (Netflix, February 14)
The Los Angeles Times' addictive true-crime podcast about a catfishing conman (played by Eric Bana) who weasels his way into the life of a Southern Californian interior designer (Connie Britton) with deadly consequences has been adapted for TV by Desperate Housewives writer Alexandra Cunningham.
The Heights (ABC, February 22)
Set around an apartment complex in the fictional inner-city suburb of Arcadia Heights — and actually filmed around Perth — this 30-part serial drama/soap explores modern-day issues facing all walks of life. "We're telling reflective Australian stories in a PG setting," co-creator Warren Clarke has said. The ensemble cast includes Shari Sebbens, Marcus Graham and Roz Hammond.
Miracle Workers (Stan, February 13)
Heaven is hot right now with Netflix's The Good Place hitting its stride in its third season, and this limited series reimagines the afterlife as a mismanaged workplace with a disgruntled CEO (Steve Buscemi as God) in charge of overworked angels, including Craig (played by Daniel Radcliffe) running the Department of Answered Prayers.
https://www.youtube.com/watch?v=pBVqgz0a4Kc
 Bad Mothers (Nine, coming in February)
A group of complicated modern mums have their lives thrown into chaos by a murder. Shades of Big Little Lies with a stellar cast including Mandy McElhinney, Tess Haubrich, Melissa George, Don Hany and Daniel MacPherson.
Ms Fisher's Modern Murder Mysteries (Seven, coming in February) 
Set some 40 years after Miss Fisher's Murder Mysteries, which starred Essie Davis as Phryne Fisher, the spin-off series follows Peregrine Fisher (Geraldine Hakewill) as she takes up her aunty's mantle of sleuthing in 1960s Melbourne.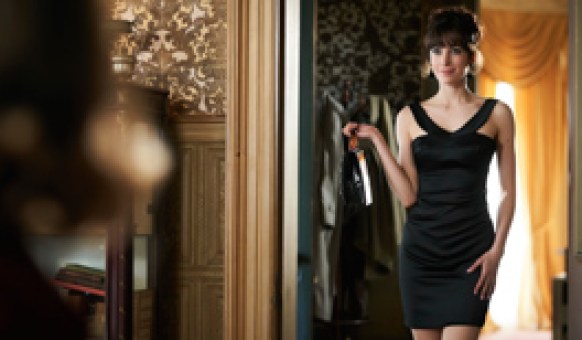 Geraldine Hakewill gets her sleuth on.
Eurovision – Australia Decides (SBS, from February 9)
Hosted live from the Gold Coast by Myf Warhurst and comedian Joel Creasey, the event will showcase artists singing an original composition for their chance to represent Australia at the Eurovision Song Contest in Israel in May. Then the people vote. Among the contenders? Singer-songwriter Kate Miller-Heidke, pop band Sheppard, pop-opera star Mark Vincent and reality TV favourite Courtney Act.
Undercurrent (Seven, January 30)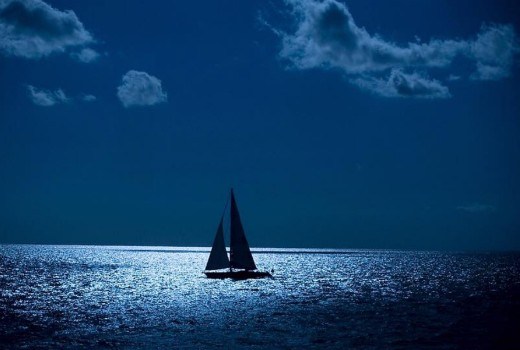 Seven's true-crime series Undercurrent.
For armchair detectives who have already devoured The Jinx, debated Making a Murderer and tapped out on the Teachers Pet podcast, a new six-part true-crime series promising weekly twists, turns and cliffhangers.