Wild, Wild Country: The unsettling Netflix documentary that has critics raving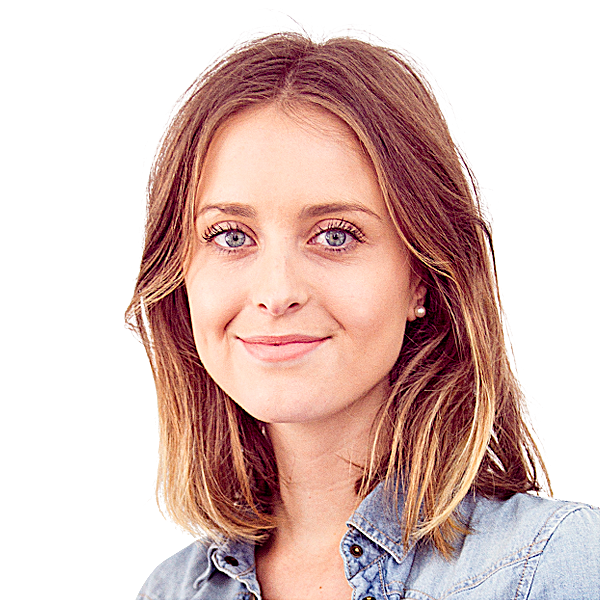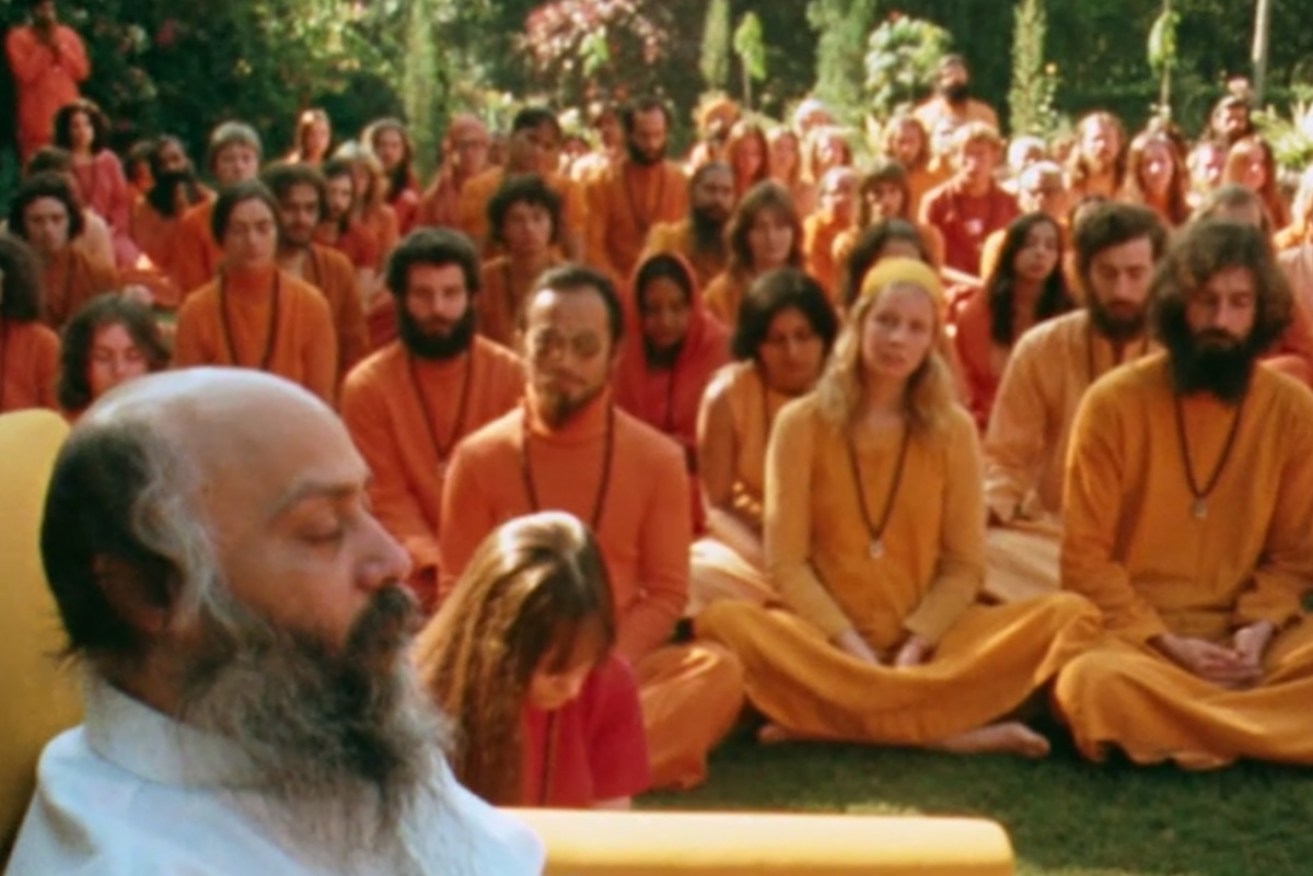 Bhagwan Shree Rajneesh (left) and his orange-clad followers. Photo: Netflix
A new Netflix documentary series about a bizarre 1980s "sex cult" that took over a small town in Oregon in the United States is being praised for its riveting, comprehensive exploration of a disturbing and largely forgotten period of history.
Wild, Wild Country tells the twisted tale of Bhagwan Shree Rajneesh, also known as Osho or The Bhagwan, an Indian guru who travelled from India to the US in 1981 to purchase a ranch in Oregon's Wasco County.
There, he worked to establish a utopian commune named 'Rajneeshpuram', where he preached values of open sexuality and harmony to his nearly 7000 followers, known as 'Rajneeshees', 'neo-sannyasins' or 'orange people' because of the marigold robes they wore.
They drove Rolls Royces, were famous for their noisy sex marathons and regularly held loud dynamic meditation sessions, where followers would scream and shout, often while naked.
The cult had followers all over the world, including in Australia, where Fremantle in Western Australia became a particular hub for Rajneesh devotees.
The six-part documentary zeroes in on the reverberations caused by the Oregon commune in the tiny neighbouring town of Antelope, where local ranchers were angered by the cult's attempts to expand on the land.
The problems intensified when Rajneesh's vicious second-in-command, a woman named Ma Anand Sheela, went on a national PR offensive in an attempt to regain control of the situation using disturbing tactics.
Still alive today and featured heavily in the documentary, Sheela was allegedly behind the poisoning of entire grocery stores with salmonella in an effort to get non-commune members out of polling booths during a council election.
Unrelenting in her quest to spread the work of the cult, she famously said during an interview with 60 Minutes Australia – in response to complaints from locals in WA about the presence of the Rajneeshees – "tough titties".
The group's other alleged crimes ranged from arson, to illegal wiretapping, to attempted murder. Rajneesh was eventually deported from the United States, while Sheela, as government investigations intensified, fled to Switzerland, where she now runs nursing homes.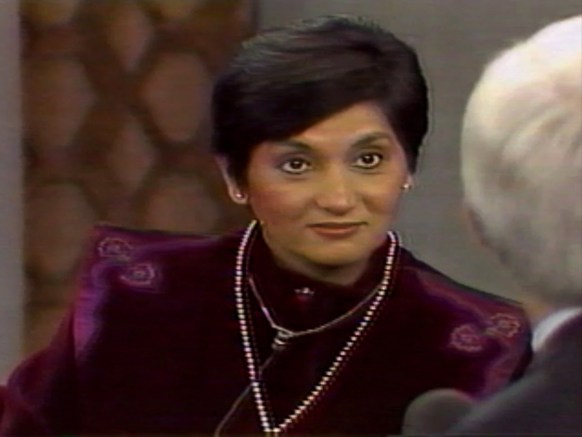 Ma Anand Sheela durig her national PR offensive on behalf of Rajneesh and the commune. Photo: Netflix
Directed by brothers Chapman and Maclain Way, the documentary relies heavily on home footage captured in the commune, but also on accounts from actual members of the commune.
One of them, an Australian woman named Jane Stork, recounts how she was captivated by Rajneesh's teachings that drew her, her husband and her children away from their suburban existence in Perth to India, and then to the US.
A small, well-mannered woman, she later delivers the disturbing revelation she was enlisted to help murder the commune's enemies because she was a "good shot". Thankfully she never went through with it due to logistical challenges.
Watch netflix's new show #WildWildCountry RIGHT NOW
Its a documentary on OSHO and its followers and its crazyy and twisted

— Ashish Chanchlani (@ashchanchlani) March 17, 2018
Excellent cult doc on Netflix called "wild wild country" if you are into cult docs (I am into cult docs)

— chrissy teigen (@chrissyteigen) March 18, 2018
Fascinated by #WildWildCountry doc on @netflix. Classic example of white fear and privilege. The Rajneesh were agitated, retaliated and some subsequently prosecuted. But what of those who started the aggression? Nothing.

— Jennifer Baker (@MinaProductions) March 21, 2018
In a statement, the Way brothers said they were initially hesitant to broach the topic of the Rajneesh commune because of the way it had been reported on in the past.
"Our initial research left us with some trepidation – so much of the writings about the Rajneeshees referred to them as that 'terrorist sex cult'," the brothers said.
"Yet, as we began meeting former members, we found a collection of intelligent, highly accomplished, thoughtful people who had been passionately committed to creating a new model for an ideal society.
"But, we also quickly found that prejudice runs both ways. The Rajneeshees branded the people of Antelope as a group of backward, small-minded, intolerant, cowboy conservatives."
Their venture has paid off, with reviewers praising the documentary as "jaw-dropping" (The Atlantic), "exhausting, gripping and wild" (The Hollywood Reporter), and "flat-out crazy" (Vulture).
Perhaps the most concerning side effect of the documentary is the emerging 'Sheela fan club', a group of social media users who bashfully admit they find the antics of the controversial figure somewhat impressive.
Can someone point me in the direction of the Ma Anand Sheela fan club please? #WildWildCountry

— confront your racist uncle (@ellouelle) March 17, 2018
Three episodes in to "Wild Wild Country" and I kind of have the hots for Sheela. Am I ok?

— Joe Dator (@JoeDator) March 20, 2018
https://twitter.com/theveganparent/status/975834087977050112
If you're not watching "Wild Wild Country" on Netflix yet, what are you waiting for?

Come for the mystery and intrigue stay for Sheela's 80's velour tracksuits and spot on wardrobe.
(yesss I know she's a complete sociopath but 💁🏽‍♀️)#NotASpoiler#WildWildCountry pic.twitter.com/e3G7q3GewG

— 🌻 (@jenannie) March 21, 2018
https://twitter.com/neonangles/status/975871282263797761