'We can leave a better world for our children': Jane Goodall's inspiring message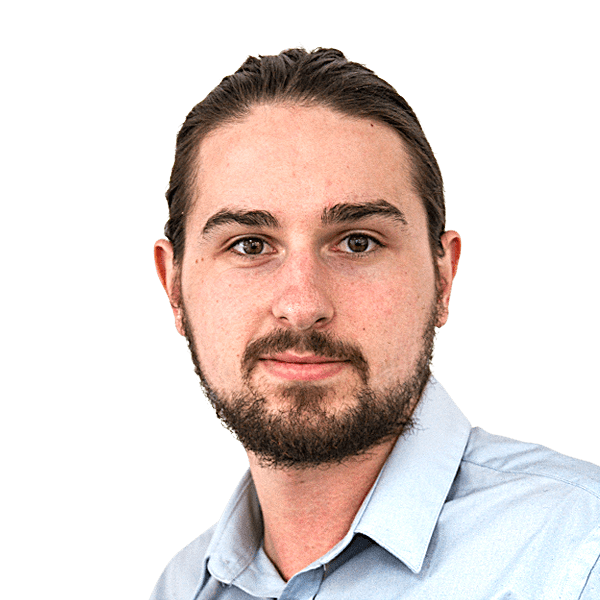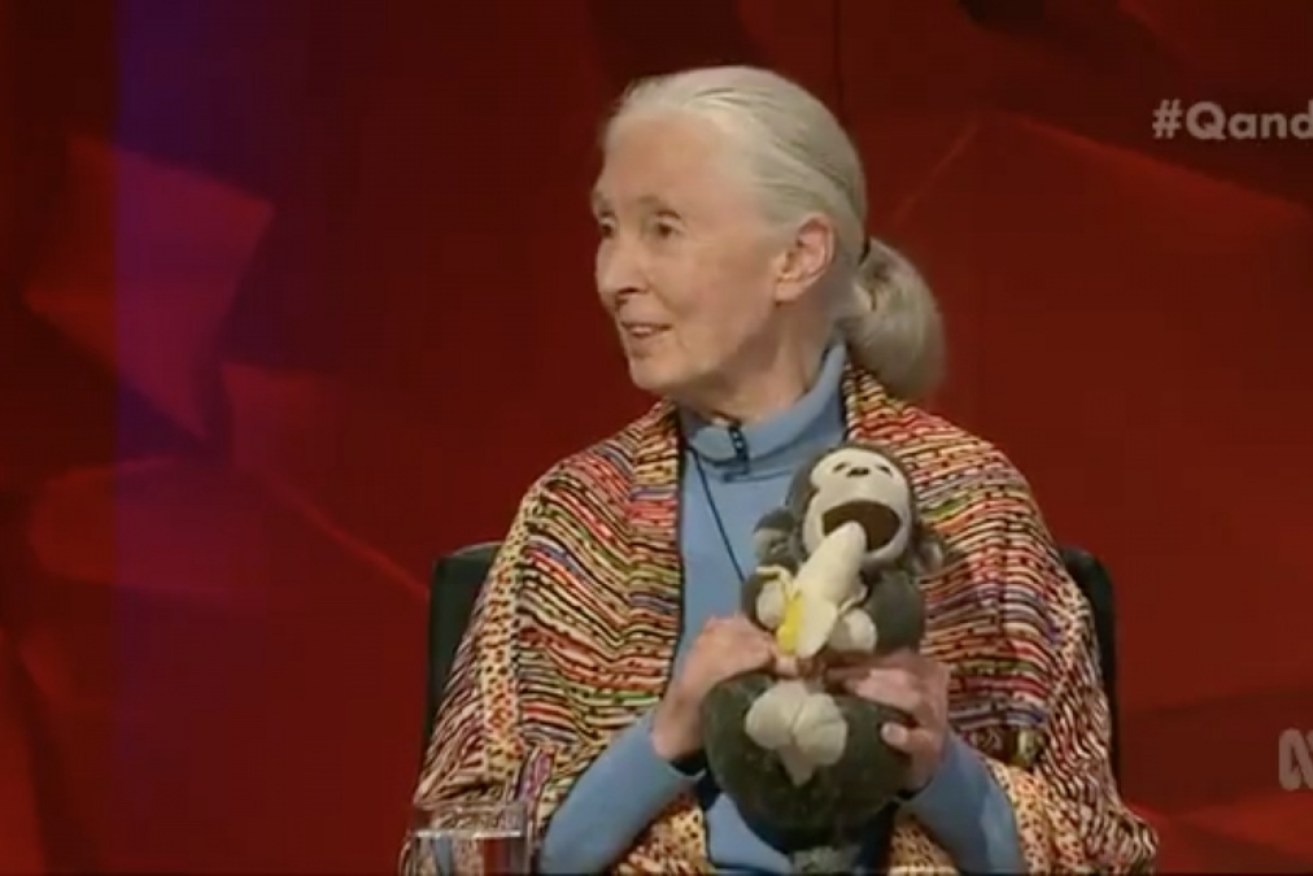 Primatologist Jane Goodall delivered inspirational hope for our planet's future on Monday's Q&A. Photo: ABC
Amid overwhelmingly sombre debate around faith in humanity, renowned UK primatologist Jane Goodall offered a bit of uplifting optimism for the planet's future.
Dr Goodall told Monday night's Q&A audience everyone had the power to affect change to help prevent the destruction of our natural habitats and save our environment, for humans and animals alike.
"I can promise you, there are young people just like you, they're becoming chimpanzee guardians, they're learning about and helping to protect the rainforest, where most of the primates live, and it's actually making a huge difference," the 83-year-old said.
"So you, as an individual, just have to remember that in your life, you matter, you have a role to play, and that every single day you live you make some impact and you get a choice as to what kind of impact you're going to make.
"Now, imagine there are billions of people making ethical choices each day as to what you buy, what you wear, what you eat, how is it made, where did it come from, did it involve cruelty to animals or child slave labour?
What can we do to help prevent the destruction of natural habitats? Jane Goodall responds #QandA pic.twitter.com/rZCQQo7gsZ

— QandA (@QandA) June 19, 2017
"Then if everyone is making the right ethical choice, whatever religion they're part of, then we're going to have a much better world for you as you grow up, and for the primates.
"We have this expression, 'We haven't inherited this planet from our parents, we've borrowed it from our children'.
"We have not borrowed our children's future – we have stolen it and we're still stealing it now, and it's time we get together, whatever our religion, whatever our culture, get together and start changing the way – changing our attitude, so that we can leave a better world for our children, whom we love."
The panel, which also comprised Victorian Liberal Senator James Paterson, Shadow Minister for Human Services Linda Burney, author Rachel Botsman and Peter Kurti, a research fellow at the Centre for Independent Studies, tackled a number of issues stating a loss of trust in today's society and in institutional bodies, including religion, politics, and the media.
But with the help of her furry friend Mr H, a stuffed monkey, Dr Goodall offered a glimmer of hope.
"He takes us into a new way of thinking because he's all about the positive side of human nature, which is one of the things that I go around talking about," she said to applause.
"He was given to me 26 years ago by a man called Gary Horn, which is why he is Mr H. He went blind at 21 in the US Marines, decided to become a magician, was told you couldn't be a good magician because he was blind and he said, 'I'll try' and the children don't realise and at the end of the party he says, 'Never give up, always go forward'.
"He illustrates the indomitable human spirit that tackles seemingly impossible problems and will not give up.
"So this problem of trust and corruption is something that seems insoluble but we must tackle it with our indomitable spirits and overcome it for the sake of our children.
"I don't think we're doomed at all. We can learn from our mistakes."