Why Cate Blanchett wore the same dress twice on the red carpet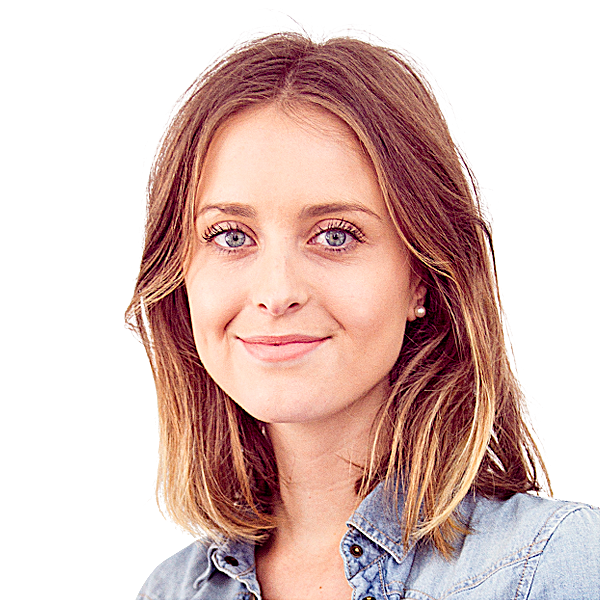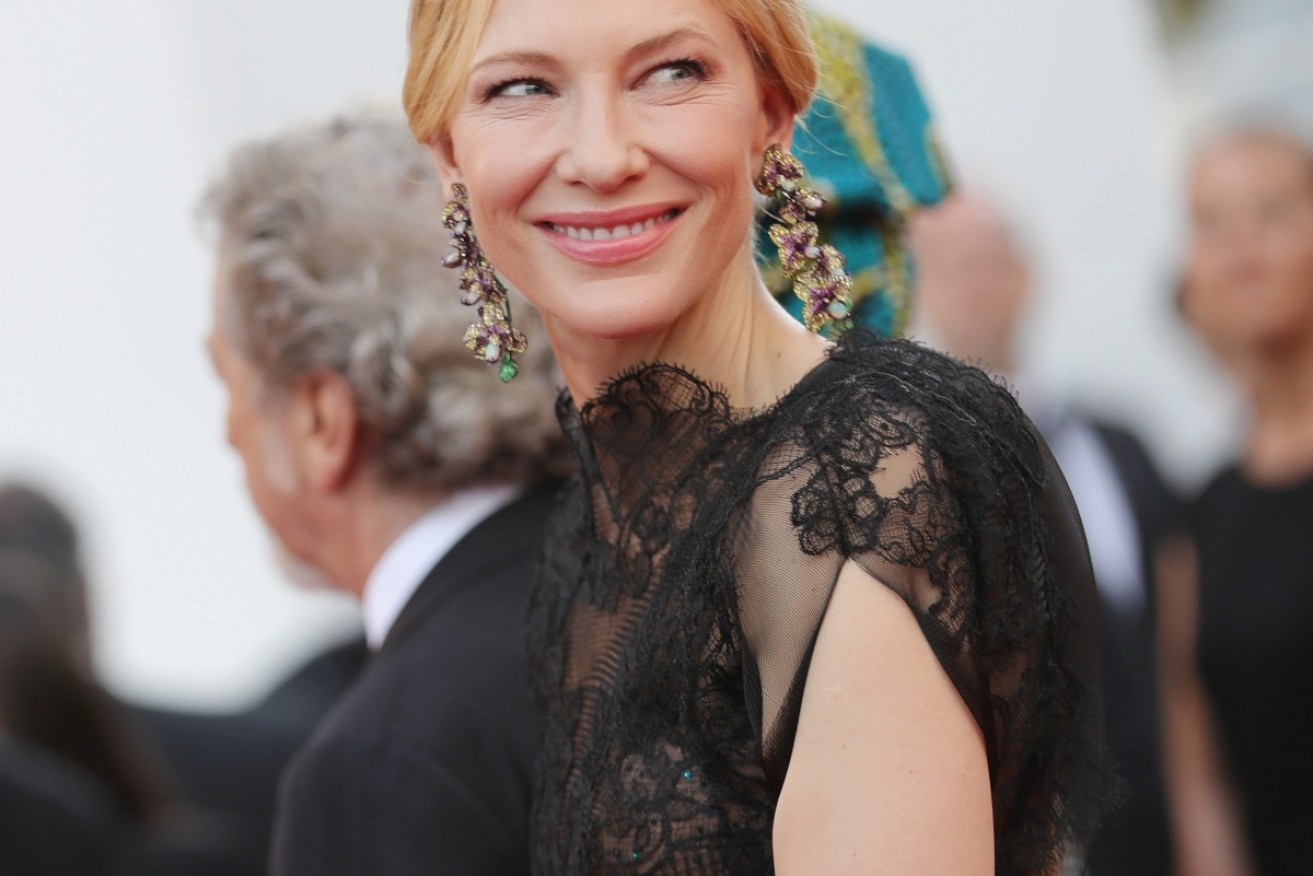 Cate Blanchett thought this Armani dress was so nice, she wore it twice. Photo: Getty
Wearing an outfit more than once has long been viewed as a cardinal sin in the world of Hollywood red carpets, but Cate Blanchett is on a mission to dismantle this attitude problem.
While attending the opening gala night of the Cannes Film Festival on Wednesday (Tuesday local time) the Australian actress donned a black lace Armani Prive gown that looked somewhat familiar.
Blanchett wore the same dress in 2014 to accept her Best Actress award for Blue Jasmine at the Golden Globes.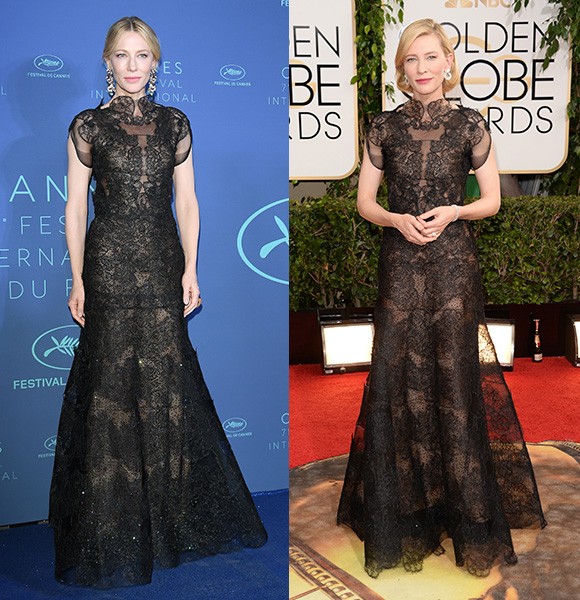 Cate Blanchett at the Cannes Film Festival opening night on May 8 (left) and at the 2014 Golden Globes (right). Photo: Getty
It's all part of a movement called the Green Carpet Challenge, founded in 2010 by Oxfam ambassador and United Nations Leader of Change Livia Firth.
Firth's consultancy company, Eco-Age, works with major brands like Gucci and Stella McCartney to help them employ more sustainable business practices.
"From couture to T-shirts, landfills are full of garments that have been unnecessarily discarded," Blanchett said of her decision to 'outfit repeat'.
"Particularly in today's climate, it seems wilful and ridiculous that such garments are not cherished and re-worn for a lifetime."
Red carpet gowns are not usually recycled because they're typically on loan from designers, requiring stylists to track them down again and have them refitted if a star wants to repeat the look, according to Vogue.
Blanchett's stylist Elizabeth Stewart – who also works with Julia Roberts and Jessica Chastain – said she believed the stigma around outfit repeating would soon lift.
"It's a rule that will fade away like 'no white after Labor Day'," Stewart said.
"We don't visit the Louvre expecting a new masterpiece each time. True beauty and art endure. I cannot support the waste of perpetuating a 'one-time only' rule for a beautiful gown, and thought this was a great forum to demonstrate that."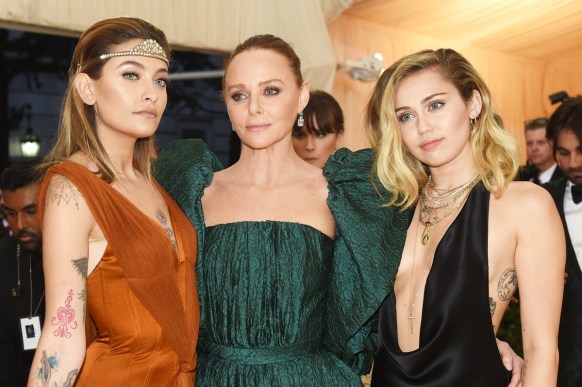 From left: Paris Jackson, Stella McCartney and Miley Cyrus all wore sustainable gowns designed by McCartney. Photo: Getty
Celebrity friends Paris Jackson and Miley Cyrus and designer Stella McCartney echoed Stewart's sentiments while attending Tuesday's Met Gala in New York City.
Jackson and Cyrus, who are both vegan, were dressed by McCartney, whose label is entirely leather- and fur-free, uses organic cotton, recycled nylon and recycled polyester and employs only ethical suppliers and producers.
Gisele Bundchen's dress was chic and environmentally friendly. Photo: Getty
"There doesn't have to be torture in fabulous fashion," Cyrus, whose plunging black silk gown almost exposed her backside, said on the red carpet.
Supermodel Gisele Bundchen wore a gold gown by Versace that was completely sustainable, according to the Eco-Age Instagram page.
"The zipper and all the inner materials used for the construction of the dress are made out of organic cotton, recycled plastic and all metal components are lead, nickel, colorants and chemical free."
Firth attended the Met Gala with her husband, actor Colin Firth, wearing a caped, white, eco-friendly gown by Giambattista Valli. Colin, meanwhile, re-wore one of his Tom Ford tuxedos.
Aside from fighting for sustainability, Blanchett is also making some serious style statements while attending the Cannes Film Festival, where she is heading the panel of judges.
The theme of Blanchett's French riviera wardrobe appears to be pastel pantsuits – she made her debut as the president of the jury on Monday wearing a striking pale yellow pantsuit by Calvin Klein.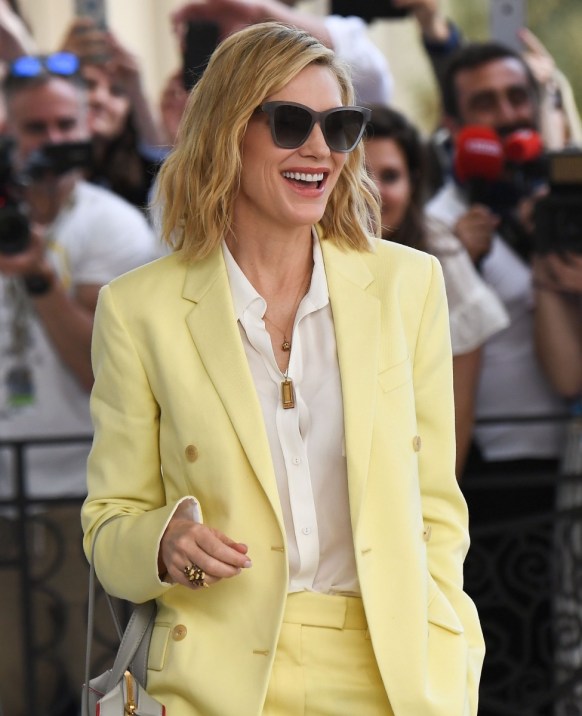 Blanchett's French riviera arrival look was suitably sunny and relaxed. Photo: Getty
On Tuesday, she arrived for a photo call with fellow jury members wearing a waist-hugging pale pink suit from none other than Stella McCartney, in keeping with Blanchett's self-imposed sustainable theme.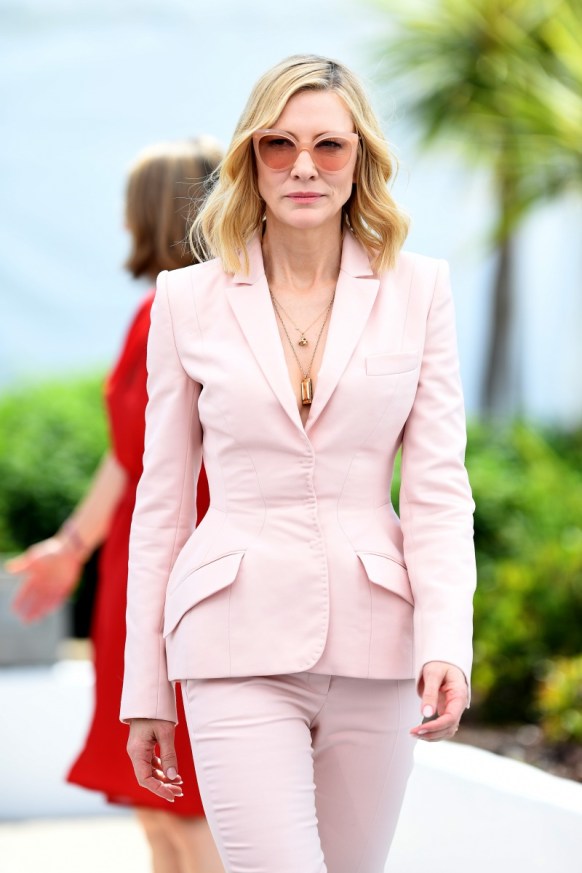 The fit of Blanchett's Stella McCartney suit was impeccable. Photo: Getty
Either Blanchett has briefed her fellow female jury members or they just know to imitate her impeccable fashion sense because both Lea Seydoux and Kristen Stewart have followed suit (pun intended).
The Twilight star fronted the cameras in a pale blue tweed pantsuit by Chanel, adding some rockstar sunglasses and a rock-and-roll mohawk hairstyle to give the look some edge.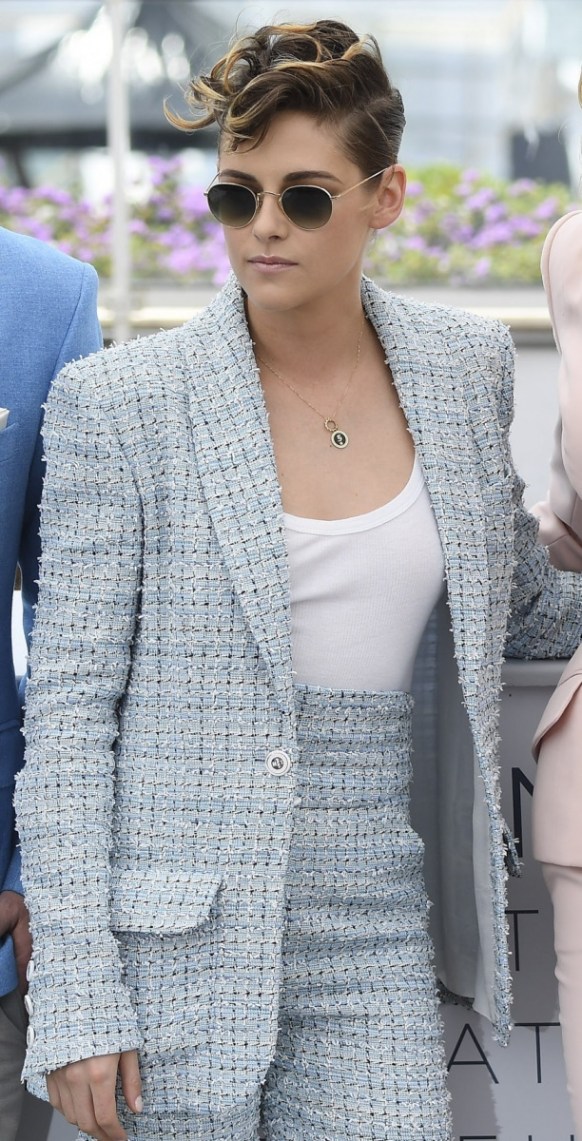 Stewart kept her outfit from veering off into businesswoman territory with a casual ribbed singlet and rockstar sunglasses and hair. Photo: Getty
Seydoux stuck to her French roots in a teal pantsuit and white button-down shirt by Louis Vuitton, accessorising with a red lip. Tres chic.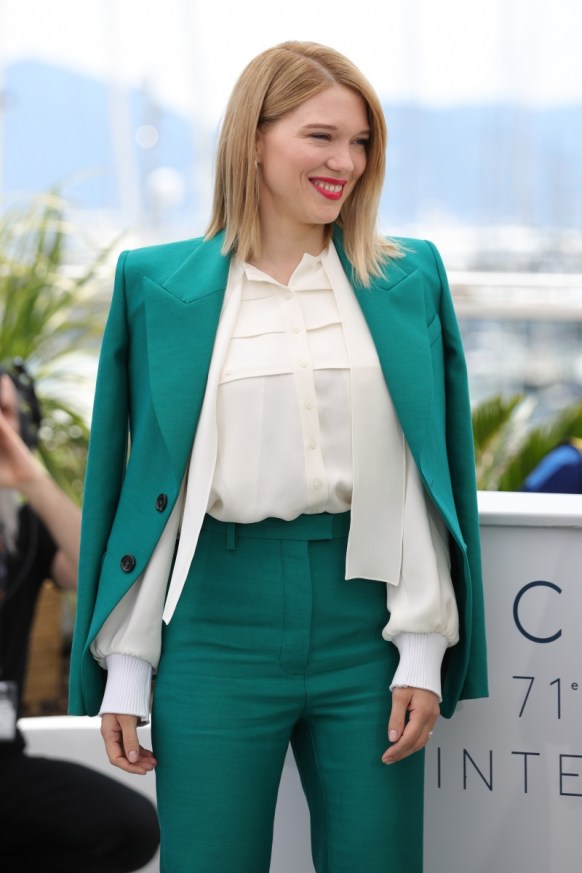 Lea Seydoux's structured suit was made more relaxed by her choice of flowy white shirt. Photo: Getty