Stan Grant quits Q+A over vile racist abuse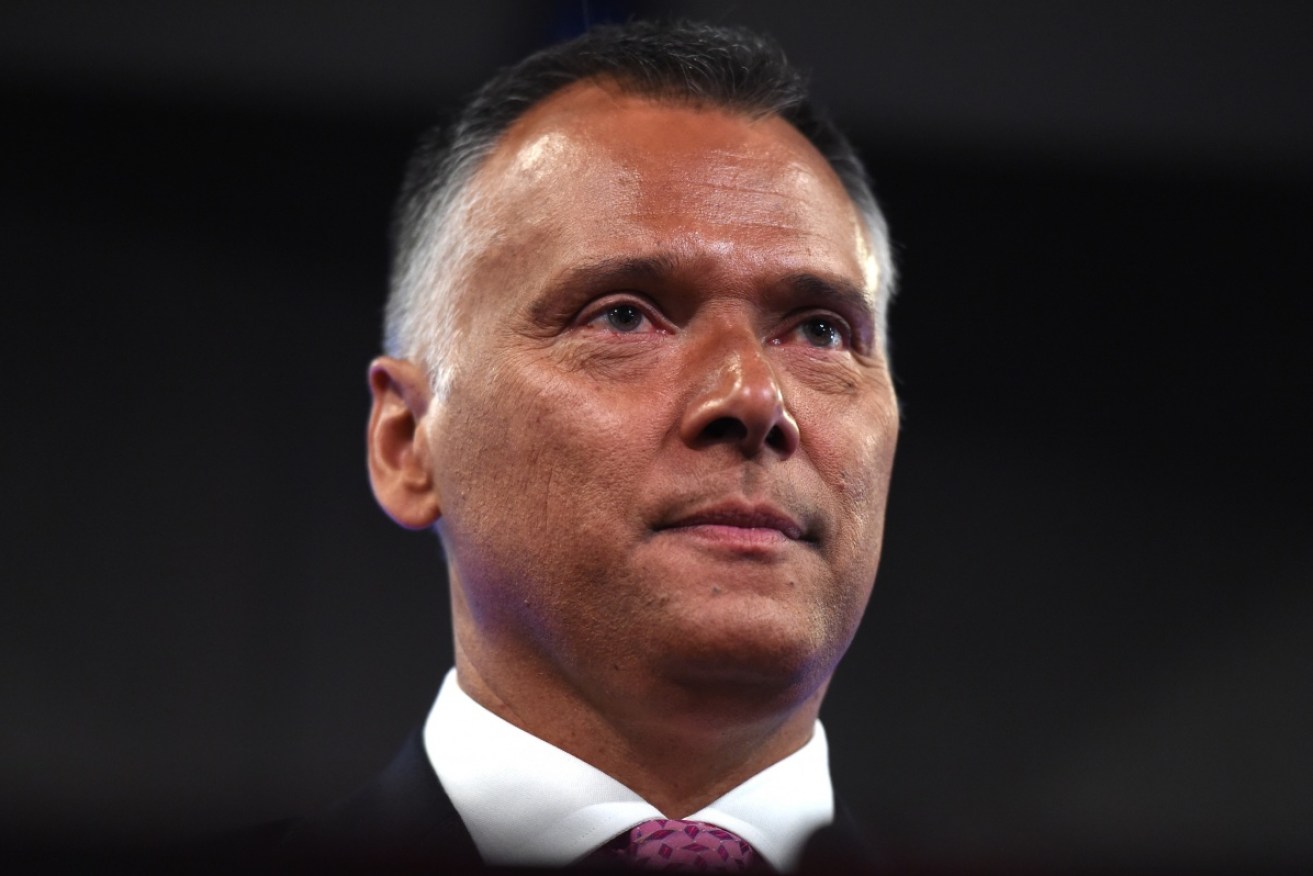 Stan Grant quit the ABC after being subjected to escalating racial abuse.
ABC TV's Stan Grant is "walking away" from his Q+A hosting duties, and other work for the national broadcaster, citing regular racial abuse.
Grant, who took over as permanent host of Q+A less than a year ago, said the abuse had escalated since he spoke on the show about the recent coronation.
"Since the King's coronation, I have seen people in the media lie and distort my words," he said.
"They have tried to depict me as hate-filled. They have accused me of maligning Australia.
"Nothing could be further from the truth. My ancestors would not allow me to be filled with hate."
He announced his decision in a column published by the ABC on Friday afternoon.
"On social media my family and I are regularly racially mocked or abused. This is not new. Barely a week goes by when I am not racially targeted. My wife is targeted with abuse for being married to a Wiradjuri man," he wrote.
"I don't even read it, yet I can't escape it. People stop me in the street to tell me how vile it is. They tell me how sorry they are. Although I try to shield myself from it, the fact it is out there poisons the air I breathe."
Grant was criticised for a panel discussion he hosted about the royals, ahead of the May 7 coronation. The criticism was so strong that, during its broadcast, his name trended on social media.
On the day of the coronation, Grant appeared at a Melbourne Writers' Festival event. He said taking the Westminster Abbey celebration seriously would be to accept an Australian prime minister pledging allegiance to a crown that tried to exterminate his people.
Grant said that as a child, he had to recite an oath of allegiance to God and the Queen, an act that was loveless and never felt right.
"I've never felt part of the song of Australia, I have wrestled with that all my life," he said.
In Friday's column, he revealed the ABC had lodge a complaint this year about the "relentless racial filth" he has been subjected to.
"I am not beyond criticism. I occupy a privileged and prominent place in the media – I should be critiqued. And I am not thin-skinned. Aboriginal people learn to tough it out. That's the price of survival," he wrote.
"This year the stakes are higher. There is a referendum on an Indigenous Voice to Parliament and I am not alone in feeling judged. This is an Australian judgement on us. Such is politics.
"But racism is a crime. Racism is violence. And I have had enough.
He said the ABC's reaction to the abuse piled upon him and helped him reach his decision.
"I am writing this because no one at the ABC – whose producers invited me onto their coronation coverage as a guest – has uttered one word of public support. Not one ABC executive has publicly refuted the lies written or spoken about me. I don't hold any individual responsible; this is an institutional failure," he said.
"I value the friendship of ABC director of news, Justin Stevens. He has been a support and a comfort. He is trying to change an organisation that has its own legacy of racism. But he knows I am disappointed. I am dispirited."
Stevens released his own statement on Friday, describing the abuse aimed at Grant as "abhorrent and unacceptable".
"Stan is one of Australia's best and most respected journalists and broadcasters. The ABC stands by him and condemns the attacks directed towards him," he said.
"The ABC has and will continue to refer any threats to police. Already this year the ABC has lodged a detailed complaint with Twitter over the racist abuse of Stan being published on its platform.
"Any complaints, criticism – or vitriol – regarding the coverage should be directed to me, not to him."
Grant finished by saying Monday's Q+A would be his last.
"Then [I will] walk away. For how long? I don't know," he wrote.