Madonna tells Andrew Denton about the eye patch and gives fashion tips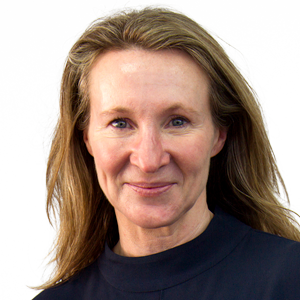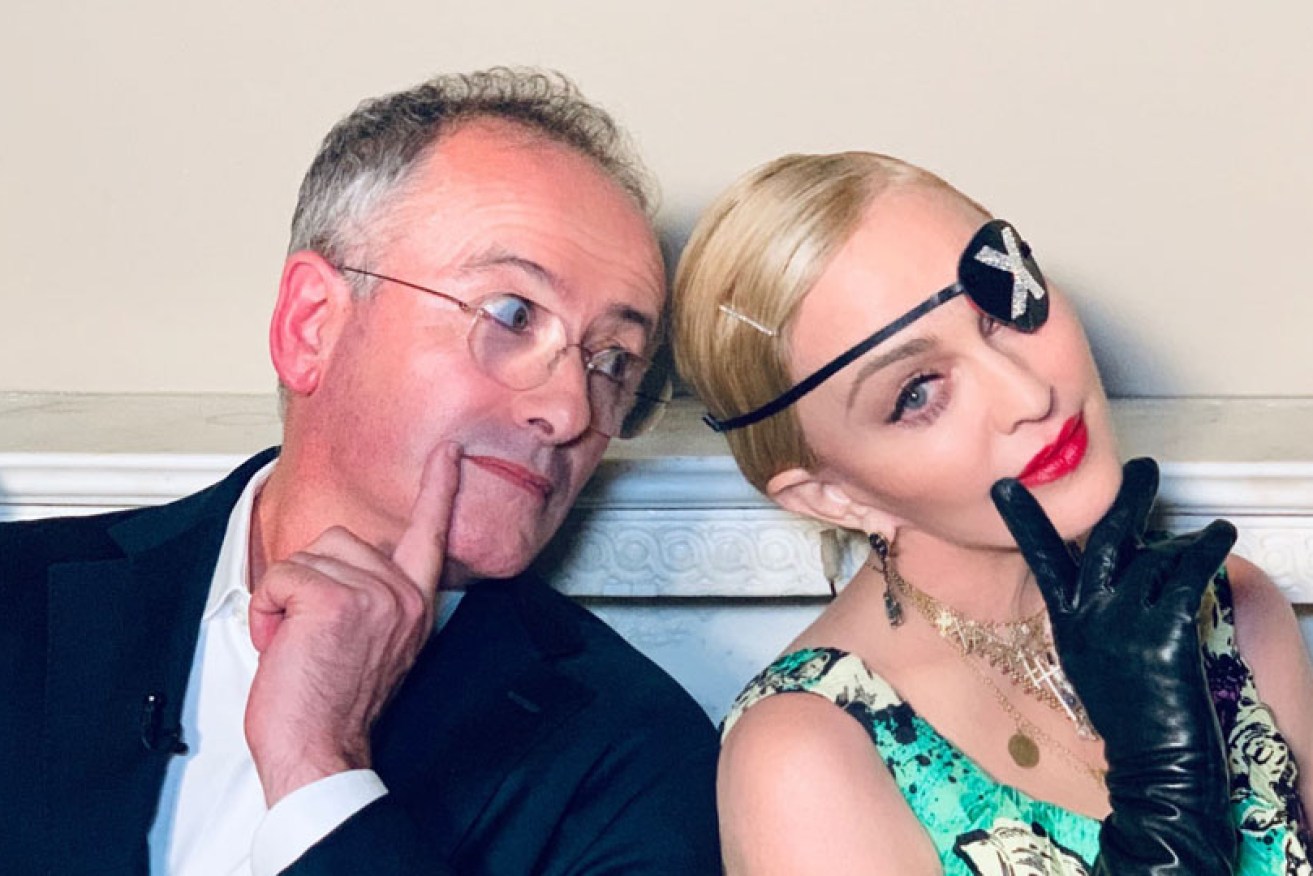 "You're not going to get a word in edgewise," Madonna told Andrew Denton on Interview on June 18. "Just keep drinking the Champagne." Photo: Seven
Andrew Denton got straight to the heart of the matter with Madonna on Seven's Interview on Tuesday night: "I have to start with the eye patch."
It's a question the world has asked for months.
Madonna, sitting in Interview's blue chair (taken to London for the chat) in a green floral dress, black leather gloves and the now-ubiquitous black eye patch with silver X, laughed.
"Of course. The eye sore," she said breezily.
It didn't satisfy Denton, who had been gifted Champagne by Madonna and told, "This is a dress that looks good standing up or laying down. We can lay down and talk."
He went back to the unusual accessory, which Madonna has worn relentlessly since the April release of Medellin, her first single from her album Madame X, which dropped on June 14.
"How did you get to the eye patch?" Denton, 59, asked again.
Turns out, it came naturally once Madonna, 60, "wrote the Madame X manifesto and all the different things she did".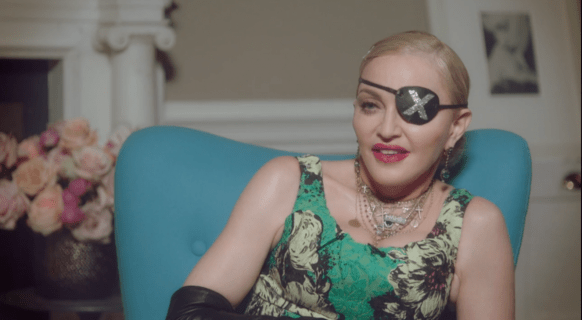 "I hope the whole world will start wearing them," said Madonna of eye patches. Photo: Seven
Denton's expression remained admirably Easter Island statue as the singer explained her latest alter ego is a "dancer, professor, head of state, a housekeeper, an equestrian, a prisoner, a student, a mother".
Madonna confided those are "things I've done", and she is paying homage to women from prostitutes to nuns.
The nuns sparked Denton's interest.
"I've lived the life of a nun minus the habit," Madonna said.
"The chastity. Everybody goes through periods of time when they're not having sex."
As to how that led to the eye patch, Madonna had to create a back story for the cha cha instructor she plays in the Medellin video, which has had more than 30 million views.
"She just escaped incarceration, a kind of kidnapping. She's been living in the Amazon for about eight months," Madonna said.
"She's suffered deprivations, physical abuse of all kinds, and in the course of her incarceration she has her eyeballs taken out.
"So when she escapes, she designs eye patches that look a little bit chic and elegant."
Denton appeared mildly surprised at his guest reeling off a Jackie Collins meets Narcos plot with a gruesome torture twist rectified by a "chic" patch.
"Ah," he replied.
And we're off! @madonna joins Andrew Denton right NOW on @channel7. Tweet along with us with #InterviewAU, let's do this. Cheers! 🥂 pic.twitter.com/Cqfg3ZdxMw

— Andrew Denton's "Interview" (@InterviewAU) June 18, 2019
While she's usually in the vanguard when it comes to style, Madonna is hardly the first celebrity to adopt the eye patch as a thing.
Harry Potter's Mad-Eye Moody, the pirate on SpongeBob SquarePants, Kurt Russell's Snake Plissken in Escape from New York, and Days of Our Lives' 'Steve 'Patch' Johnson lead a long list that also includes Kill Bill's Elle Driver (Daryl Hannah) and Tom Cruise's Valkyrie character.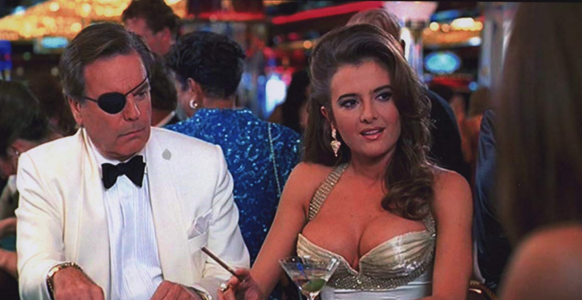 Robert Wagner (with Fabiana Udenio) in 1997 Austin Powers film International Man of Mystery. Photo: New Line Cinema
While Denton prefaced Interview by saying Madonna has been "a bit difficult" during her 30 years of fame, she was by turns docile and flirty in the Seven star's hands.
Admittedly, the eye patch question was probably the most pointed Denton asked in a conversation studded with compliments that bordered on sycophantic.
The mother of six spilled about her life in Lisbon, Portugal where she moved two years ago, saying she had no friends and stayed inside a lot before connecting with an artistic clique that inspired Madame X.
Her children – Lourdes Leon, 22, Rocco Ritchie, 18, David Banda, 13, Mercy James, 13, and twins Stella and Estere Ciccone, 6 – "know I just don't sing and dance, I'm also a political activist" and she's keen to talk "about Jesus' point of view of women" with the Pope.
"There's no rule book to being a good mother." – having lost her own mum at a young age, @madonna relied a lot on instinct in bringing up her children. #InterviewAU pic.twitter.com/2x6EYTMpii

— Andrew Denton's "Interview" (@InterviewAU) June 18, 2019
At home, Madonna loves watching films and The Handmaid's Tale and is an "OCD" housekeeper who "can't stand unmade beds, messy rooms and lights left on".
She orders her kids to clean up after themselves but "they don't listen to me," she told Denton.
He was keen to listen to her on fashion advice.
"Dash of colour would be good. Maybe a necktie," she instructed.
"Be counterintuitive when you get dressed. Wear a skirt."
Before and after @madonna gives you fashion advice…. #InterviewAU pic.twitter.com/2AlxfOdjfe

— Andrew Denton's "Interview" (@InterviewAU) June 18, 2019
Catch up on Andrew Denton's Interview on 7plus and podcast