John Laws slammed for 'misogynist' comments on The Project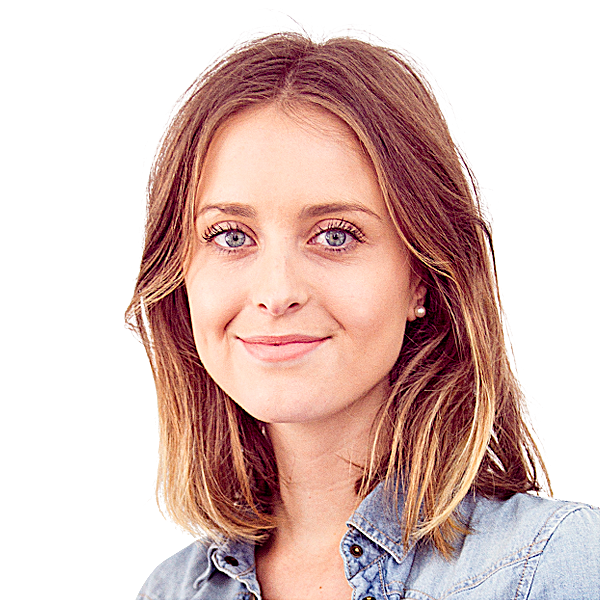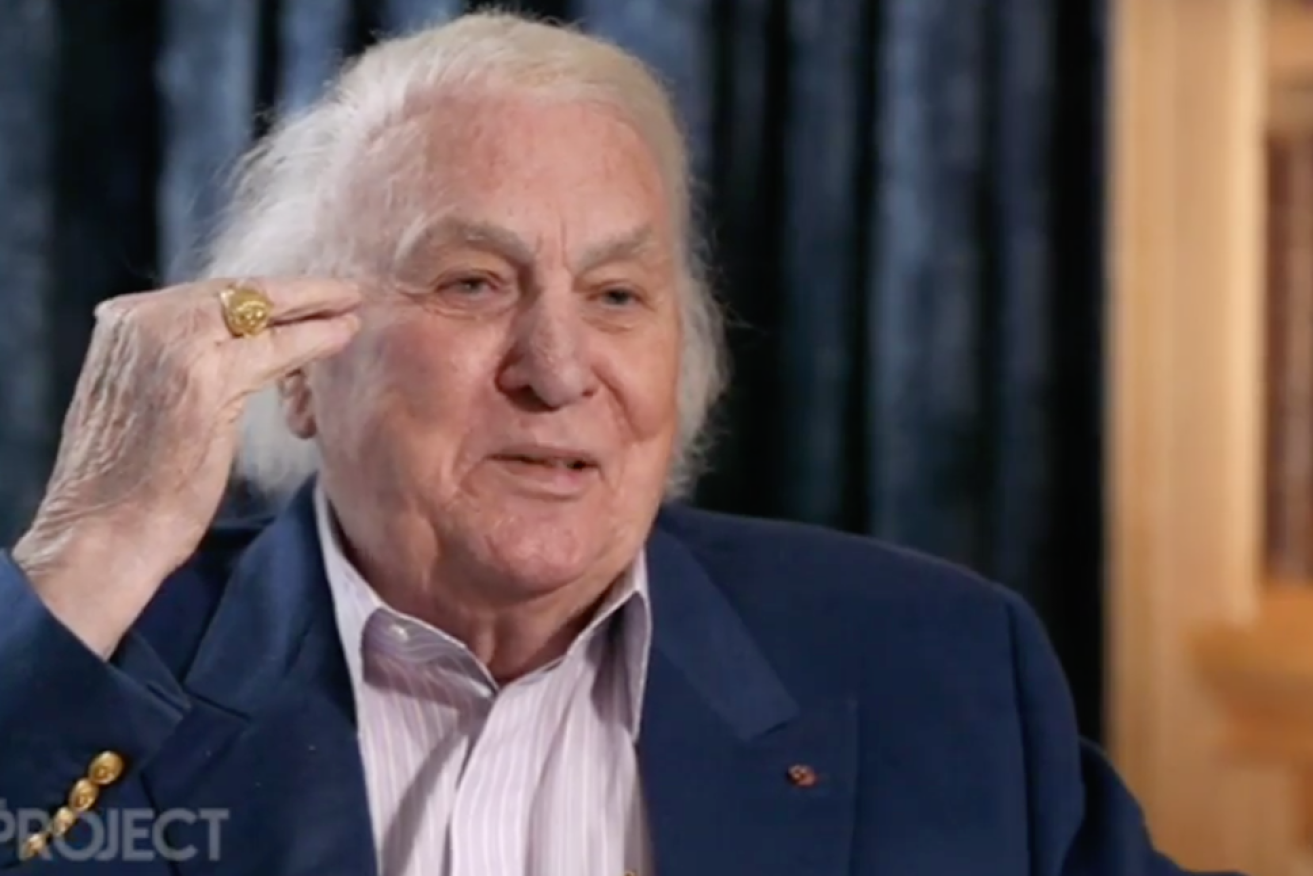 John Laws thinks "a skirt on a beautiful body is a very, very feminine thing". Photo: The Project
Radio broadcaster John Laws has come under fire for admitting he still asks the women he works with to wear skirts to accentuate their "femininity".
The 2SM radio host, who recently returned to air after a short-lived retirement, made the controversial remarks during a Monday night interview with Steve Price on The Project.
Price asked Laws whether he thought he could get away with some of the stuff he used to do, given Australia has "turned into a politically correct country".
"You famously had all the women in your office wear skirts with bare legs," Price said to the 81-year-old radio legend.
"True," Laws confirmed.
"You can't do that anymore," Price said.
"I can," Laws shot back, to which an incredulous Price responded: "You still do?".
"You bet, they all wear skirts," Laws confirmed.
Laws attributed the outdated rule to his "love of women" and said the Equal Opportunity Commission could "get stuffed" if they came to investigate him.
"He who pays the piper calls the tune," Laws said.
"I just love women, it's been one of my great downfalls in life.
"I love to talk to them, I'd much rather talk to them than a bunch of blokes and I love them to look feminine.
"And to me a skirt on a beautiful body is a very, very feminine thing."
Laws then proceeded to argue political correctness "can totally annul freedom of speech".
"I don't care if I get into trouble," he said, "All this nonsense you can't say somebody's fat. If they're fat, they're fat for Christ's sake."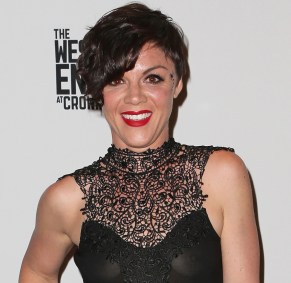 Em Rusciano thanked John Laws for the reminder about what it means to be a woman. Photo: Getty
Laws' comments generated plenty of outrage on social media and prompted fellow radio host Em Rusciano to attack the shock jock for being "sexist and misogynist".
During her 2DayFM breakfast show on Tuesday, Rusciano began her on-air spray by describing Laws as "a very glamorous corpse with an interesting weave".
"I think, let's thank John Laws for reminding us that women are only around for men to look at," Rusciano said sarcastically.
"Thank God, the only way to show that I am a female is to wear a skirt, and I only need to be in a workplace to provide eye-candy for the men above me."
Rusciano concluded by saying freedom of speech wasn't "carte blanche for unkindness".
"You know what John boy? That's fine," she said. "You can say all that you want, it also means that I can call you an irrelevant, sexist, misogynist idiot who should not be on air."