Mick Jagger's eight children: Who are they and what do they do?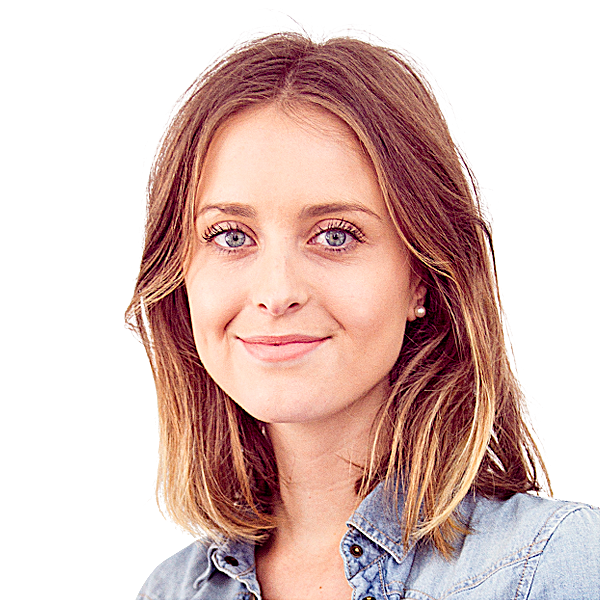 Model sisters Lizzy Jagger (top) and Georgia May Jagger (bottom) both call Mick Jagger dad. Photo: Getty
Seventy-three-year-old Rolling Stones rocker Mick Jagger and his 30-year-old girlfriend Melanie Hamrick have welcomed a baby boy – the eighth addition to Jagger's ever-expanding brood.
The baby, whose name has not yet been revealed, will have three half-brothers and four half-sisters, ranging in age from 17 to 46.
As a kind of testament to Jagger's long and varied dating history, his eight children have five different mothers.
Jagger and Hamrick were reportedly "surprised and happy" to find out Hamrick was pregnant after around two years of dating.
While it will be the professional ballerina's first child, Jagger will be able to show her the ropes thanks to 46 years of experience raising kids, as well as five grandchildren and one great-grandchild.
Here's what his seven other children have been up to in recent years.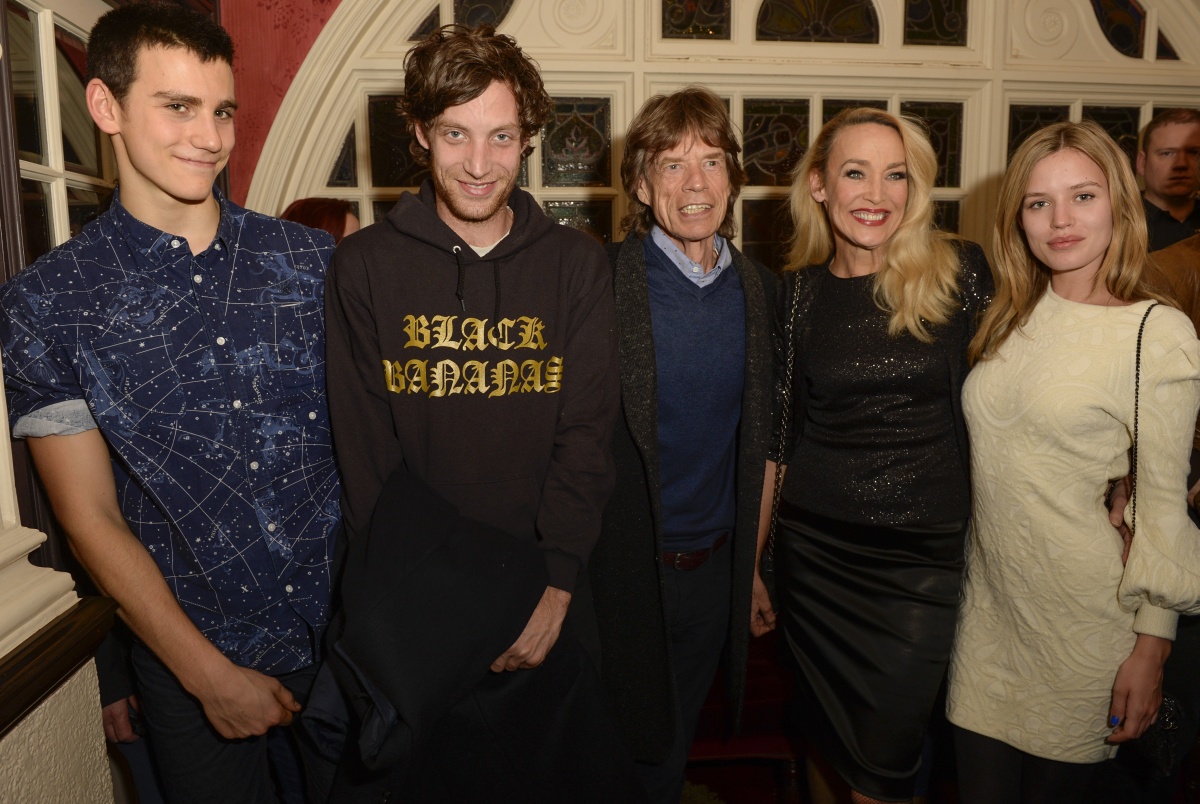 Mick Jagger (centre) and former wife Jerry Hall (to his right) with three of their children (from left) Gabriel Jagger, James Jagger and Georgia May Jagger. Photo: Getty
Karis Hunt Jagger
Age: 46
Mother: Marsha Hunt
Occupation: Volunteer and philanthropist
Although Jagger once claimed he wasn't her father in an effort to avoid paying child support, he and eldest daughter Karis Jagger now share a close relationship. She was particularly instrumental in helping him cope with the suicide of his longtime partner L'Wren Scott in 2014.
Jagger's only daughter with model and actress Marsha Hunt – whom he dated when he was in his early 20s – Karis is a Yale graduate with a degree in modern history and has dabbled in acting and film production. She's also worked as a volunteer teacher and a philanthropist. Mick gave Karis away at her 2000 wedding to actor Jonathan Watson, with whom she has two children.
Karis is reportedly shy, very private and far less fond of the public eye than some of her better-known half-siblings.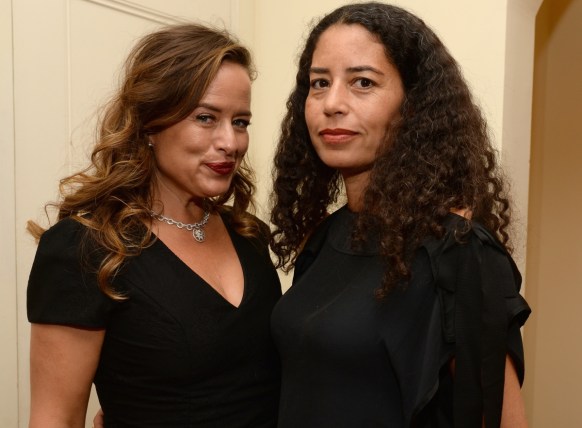 Karis Jagger (right) with her half-sister, Jade Jagger, at Jade's jewellery line launch.
Jade Sheena Jezebel Jagger
Age: 45
Mother: Bianca Jagger
Occupation: Jewellery designer
With a mother like the glamorous actress Bianca Jagger, it makes sense Mick Jagger's second eldest child Jade would pursue a career in design. Born in Paris, Jade spent her younger years being babysat by Andy Warhol and jet-setting around the world. As she grew older, she carved out a niche for herself as a socialite and occasional model.
In 1996, Jade founded her jewellery company, Jade Inc, which makes high-end pieces like the 'Jagger Dagger', an 18-carat white gold sword. Recently, Jade was appointed creative director of a luxury home development in Mumbai, India.
Jade has two daughters, Amba and Assisi, and one son, Ray. In 2014 Assisi gave birth to her daughter Ezra, Mick's first great-grandchild, the same week Jade gave birth to Ray.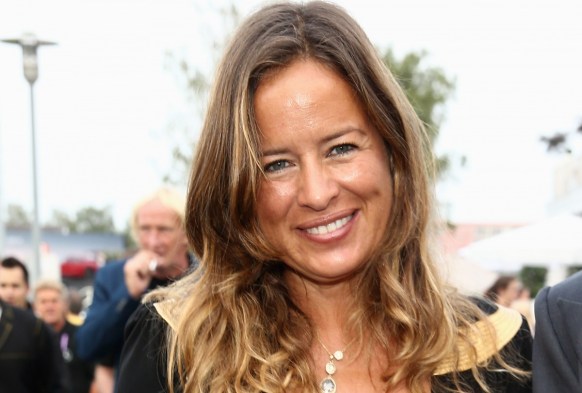 Jade Jagger is a successful jewellery designer. Photo: Getty
Elizabeth 'Lizzy' Scarlett Jagger
Age: 32
Mother: Jerry Hall
Occupation: Model and actress
New York-born Lizzie Jagger has followed in the footsteps of her mother, American model Jerry Hall, by pursuing a successful career in the modelling industry. She's worked for major brands like Chanel (she walked in the brand's fashion show at age 5) and Tommy Hilfiger and has been the face of cosmetics giant Lancome.
Although Lizzy is currently single, her mother is reportedly playing matchmaker and is desperate to find her a husband. No word on whether Mick is also involved in this endeavour.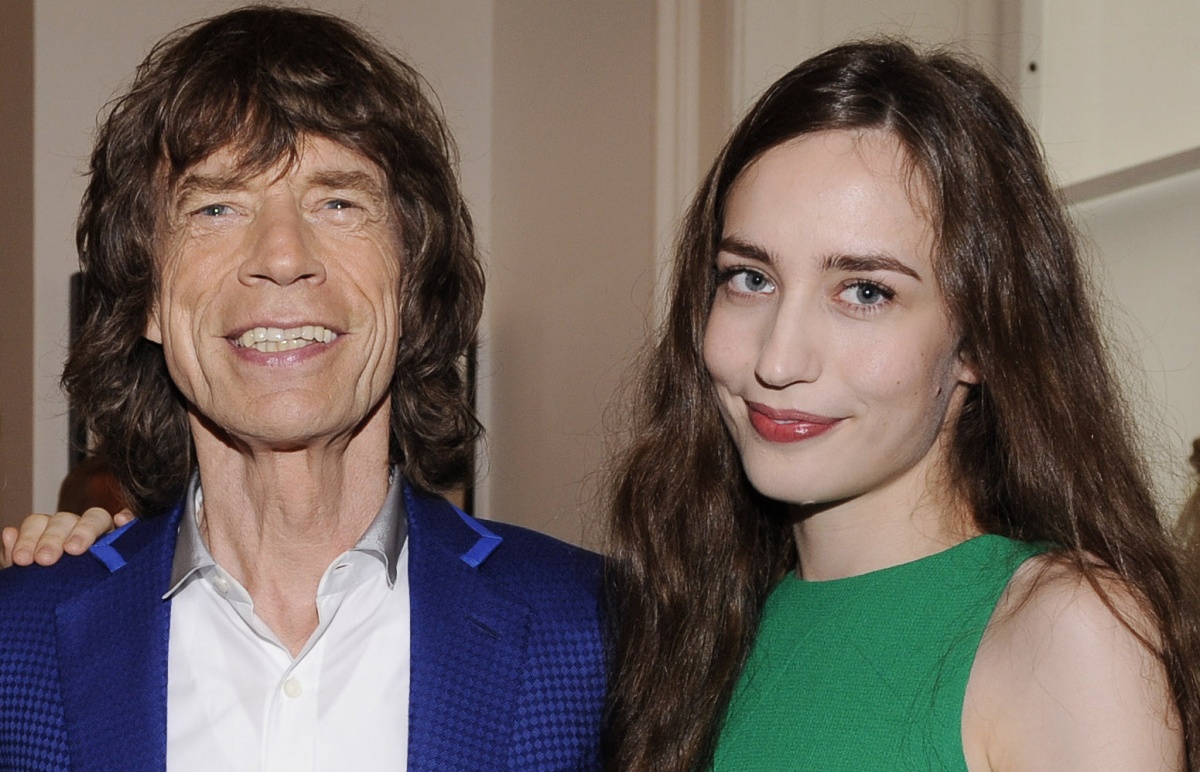 Elizabeth Jagger, pictured here with her dad, goes by her nickname, Lizzy. Photo: Getty
James Leroy Augustin Jagger
Age: 31
Mother: Jerry Hall
Occupation: Musician and actor
So far, James Jagger is the only one of Mick's offspring to pursue a career in music. The handsome 31-year-old is a singer and guitarist for punk-rock band Turbogeist. He can act too – he's appeared in several stage plays and this year he scored a role in the 70s-set HBO series Vinyl, with his father executive produced.
Although close with his father, James has described his famous surname as "more of a curse than a blessing".
This year, he married his longtime partner, artist Anoushka Sharma.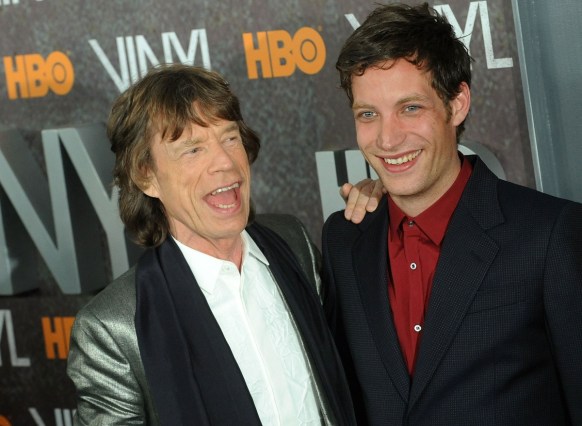 Mick accompanied his son James to the premiere of HBO's show Vinyl, in which James stars. Photo: Getty
Georgia May Ayeesha Jagger
Age: 24
Mother: Jerry Hall
Occupation: Model
The spitting image of her model mother Jerry, Georgia May Jagger is one of Mick's most recognisable children, thanks to a score of big modelling gigs and high-profile celebrity friends.
Despite having an Instagram following of 825,000 people, Georgia May caused a mild stir when she criticised the trend of hiring models based on their online popularity, saying it "doesn't really make sense".
She is dating DJ Josh McLellan-Ludlow, who is her brother James's bandmate.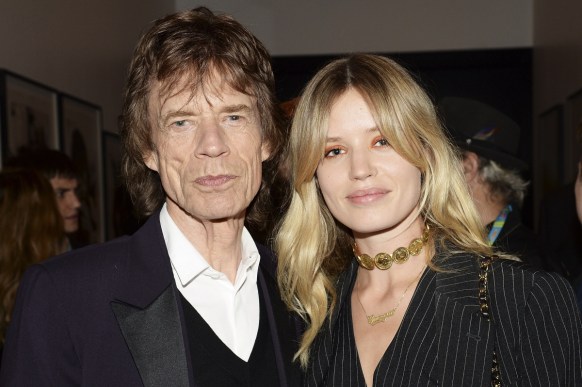 Georgia May Jagger inherited her mother's model looks but her dad's famous lips. Photo: Getty
Gabriel Luke Beauregard Jagger
Age: 19
Mother: Jerry Hall
Occupation: Model
In keeping with the rest of his siblings, Gabriel Jagger, Mick's youngest child with ex-wife Jerry, has also tried his hand at modelling after being persuaded to pose for a magazine cover by his big sister, Jade. A committed fitness fanatic, the handsome teenager is reportedly in talks to score his first contract with a fragrance company.
Despite being born dyslexic, Gabriel is a lover and writer of poetry, preferring to spend his days writing than browsing social media, where you won't find a trace of him.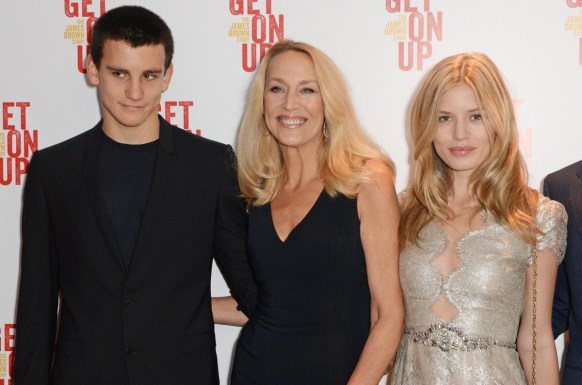 Gabriel Jagger (left) with his model mother and sister. Photo: Getty
Lucas Maurice Morad Jagger
Age: 17
Mother: Luciana Gimenez
Occupation: Student
Mick's relationship with his youngest son had rocky beginnings. He was still with Jerry Hall when he struck up a seven-month relationship with Brazilian model and television host Luciana Gimenez. Jerry left him when Luciana revealed she was pregnant and Mick swiftly demanded a paternity test.
After a two-year court battle over child support, Mick and Luciana reached an undisclosed settlement in 2001. Now, Mick and Lucas enjoy a close relationship and bond over a shared love of football.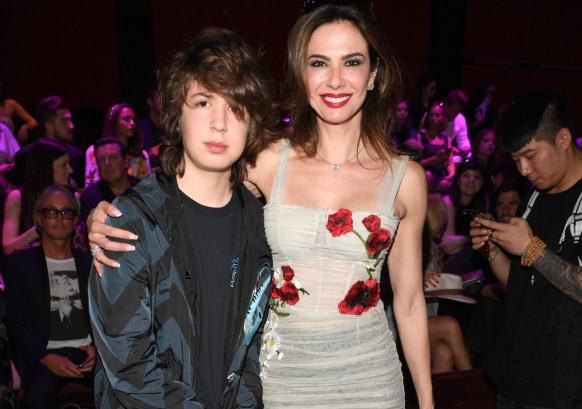 Lucas Jagger with his mother, a Brazilian model. Photo: Getty