The family tragedy that changed the life of author Jodi Picoult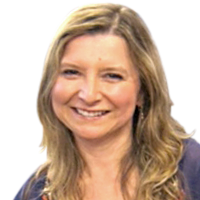 Author Jodi Picoult (in Oxford in 2012) has around 14 million copies of her books in print worldwide. Photo: Getty
In her 25th novel, A Spark of Light, bestselling author Jodi Picoult explores the hot-button issue of reproductive rights.
Telling her story through the lens of a schoolgirl, a doctor, a protestor, and others who descend on a Mississippi clinic on the day a gunman bursts in, gave the New Hampshire author the scope to delve deep into the nuances of a topic often reduced to a headline or soundbite.
"Laws are black and white," Picoult, 52, whose hit novel My Sister's Keeper became a 2009 film starring Cameron Diaz, tells The New Daily. "The lives of women are a thousand shades of grey."
Was there a moment you knew you had the idea for this novel?
"When I was in college, a friend got pregnant and after many conversations and teary nights, decided to have an abortion. I supported her 100 per cent. She was seven weeks pregnant at the time. Years later, I was seven weeks pregnant with my third child when I had complications and was told I might lose the pregnancy.
"I was devastated – to me, that was already a child. How we feel about reproductive rights changes, not just whether we define ourselves as pro-life or pro-choice, but for an individual woman over the course of her own lifetime. What a woman feels is right at 16 might not be what she feels at 30 or at 43."
Like much of your work, A Spark of Light explores a complicated and controversial topic. How do you feel about being known as a fearless writer, and where does your courage come from?
"I don't see it as courage. It's speaking truth to power. If you have the good fortune to have a microphone and an audience, you'd better think hard about what you want to say – and I want to start conversations about topics that others would prefer to sweep under the carpet."
As a mother of three, what do you think it means to be a 'good' parent?
"Putting your child's wellbeing before your own."
Do you believe light shines even in the darkest of times? Have you experienced this?
"When my son Jake was five, he was diagnosed with a benign tumour called a cholesteatoma in his ear. It isn't cancer but will burrow into the brain and kill you. The traditional approach was to scrape out the tumour and leave the child permanently deaf, but tumour-free. We went to a doctor with an experimental approach that would require Jake to have more surgeries overall but that might protect some of his hearing.
"In the middle of 13 surgeries in three years we learned he had this bilaterally, and less than nine kids in the US did at the time. Jake wound up profoundly deaf in his left ear and with significant loss in his right – but went on to become an accomplished singer who toured with the oldest collegiate a cappella group in the US – the Whiffenpoofs.
"His own surgeon has no idea how he sings as well as he does. He sang for kings and politicians and thousands of audience members. They even came to Australia!"
Do you take time out to nurture the spirit? If so, how?
"I spend time with my family whenever I can. And I bake."
What's the secret of your prolific output?
"Doing the hard work. I don't wait for the muse to strike. I sit my butt down in the chair and work."
Describe a typical day for you at home in New Hampshire.
"I wake at about 6.30am and go for a run or a long walk. Come home to a great cup of coffee made by my husband, and go up to my office to write. I get there around 8am and stay 'til 4pm."
What are you passionate about?
"Right now? Immigration rights. Trans rights. Voting rights. Women's rights. Fighting the current US administration."
What are you reading at the moment?
"Matt Haig's How to Stop Time."
Is the next idea for a novel already brewing? Can you give us a hint?
"It asks: who would you be if you weren't who you are now? If your life had taken a different fork? Who was the one who got away? And it has to do with Ancient Egypt!"
A Spark of Light by Jodi Picoult, Allen & Unwin, RRP $33