I was 'worst dressed at the Brownlow' and for that I'm grateful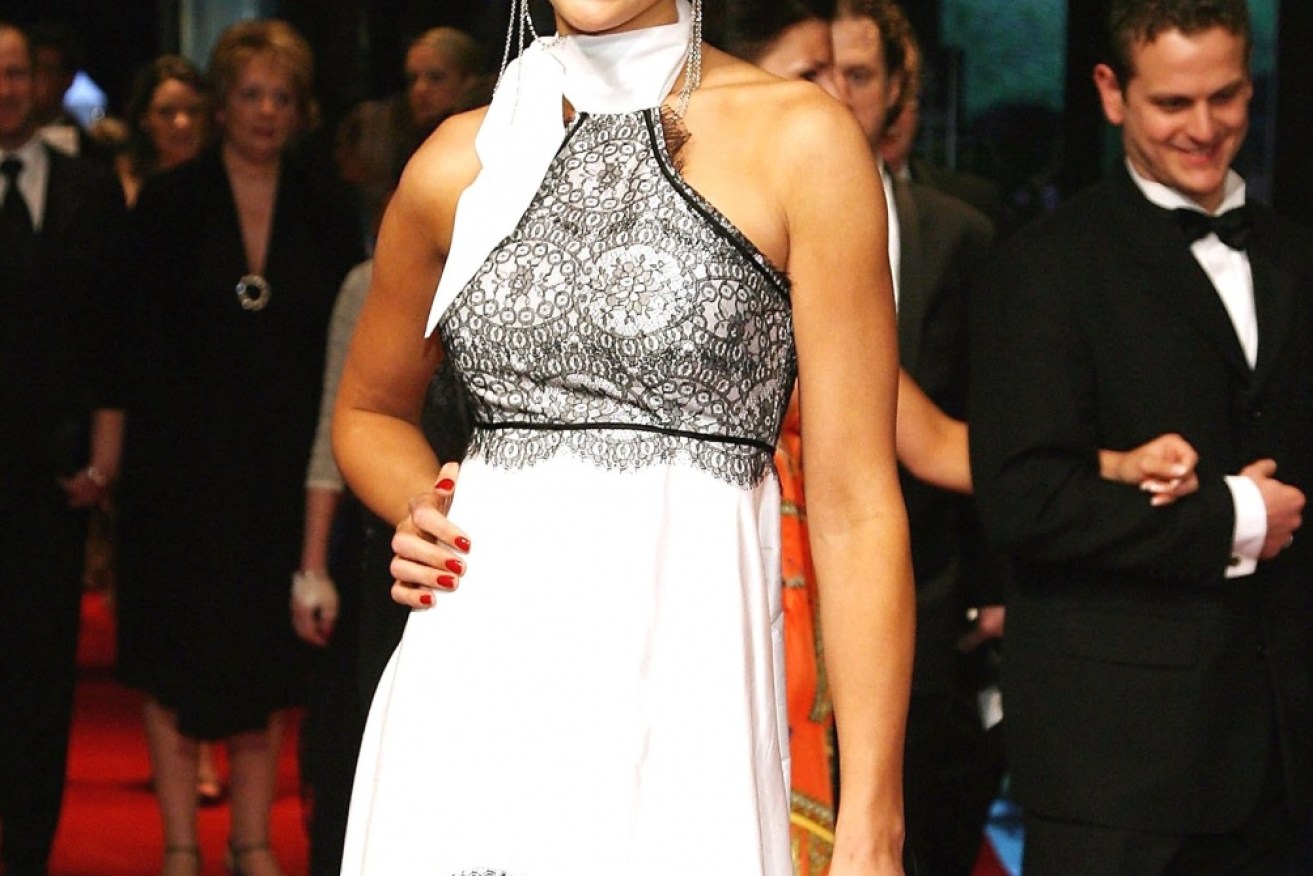 Cassie Lane was ridiculed for her appearance at the 2006 Brownlow. Photo: Getty
I'm not sure if you noticed, but a few years ago, the world ended. Maybe you didn't feel the ground tremble, or see the shadow eclipsing the earth as a meteor hurtled towards us. But I did.
You see, on that fateful day, I was labelled worst dressed at the Brownlow. Upon reading the derisive article, the ground swallowed me up and I died of shame. Okay, maybe that's an exaggeration, but it was pretty bad.
For WAGs the Brownlow is the indicator of success in the same way as, say, the Olympic Games are for a swimmer. And the best-dressed column is like the gold medal. So, in this metaphor, I am essentially Eddie the Eel.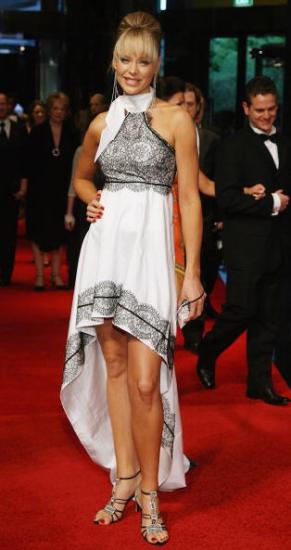 Cassie's gown in all its glory. Photo: Getty
AFL players are worshipped for things like their ability to dribble goal a torpedo slingshot into the ruck (okay, I admit, I'm not fluent in footy).
WAGs, on the other hand, are celebrated for one thing: their bodies and the way they are decorated. The Brownlow is an occasion for WAGs to exhibit this feature.
They do a little spin, tell the grinning, dead-eyed presenter who they are wearing and then shuffle back into their partner's shadow where they will remain until the following year (unless they're lucky enough to get a weather girl gig or a squillion Instagram followers).
"The only thing worse than her dress, is that hair!" the article about me began, and continued to escalate in its nastiness. I flung myself onto the bed and sobbed.
Later my phone rang and I unleashed my anguish onto my friend, who lived in America and had therefore never been infected by footy fever (unfathomable as that may seem).
My friend thought the whole thing was hilarious and she cackled loudly. I started to giggle too and, before I knew it, couldn't stop laughing. The world inflated, the meteor retreated back into the sky and I realised that the Brownlow article was silly and meaningless.
Why had I cared so much about that stupid article? Why was the public reaction to this event so inextricably linked to my worth?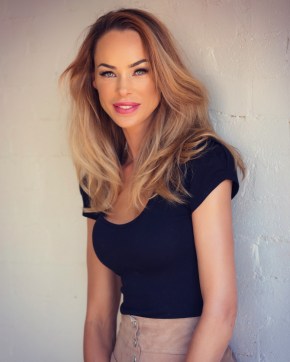 Cassie Lane has redefined her self worth.
From a young age I was taught to identify as an object. I don't mean like those people who think they're a tractor, or whatever. I came to be defined by my body and I believed that being praised as a sexual object was the ultimate form of empowerment.
The Brownlow mania serves to perpetuate this lie. A lie so pervasive that women internalise it until it is as true to them as the Earth's roundness.
Studies have shown that self-objectification (viewing oneself as an object) increases the chance of depression, eating disorders and body shame. It depresses cognitive functioning and lowers political efficacy.
When a woman sees herself as an object, her body is paramount and her thoughts become secondary.
As a result, in a world where being female already puts you at a distinct disadvantage, women are dedicating the lion's share of their attention, time and money to their image. Just imagine what would happen if we focused all of that energy on trying to get ahead, instead!
And so, I'd like to say thank you to my anonymous Brownlow critic for breaking the spell. If it weren't for you, perhaps I'd still be labouring under the delusion that my body was my sole currency and I would have no idea just how much I have to offer beneath my skin.
Cassie Lane's memoir How to Dress a Dummy (Affirm Press, RRP$29.99) is out now. You can purchase a copy here.