Film review: Theater Camp – the goofy send up of theatre-kid rituals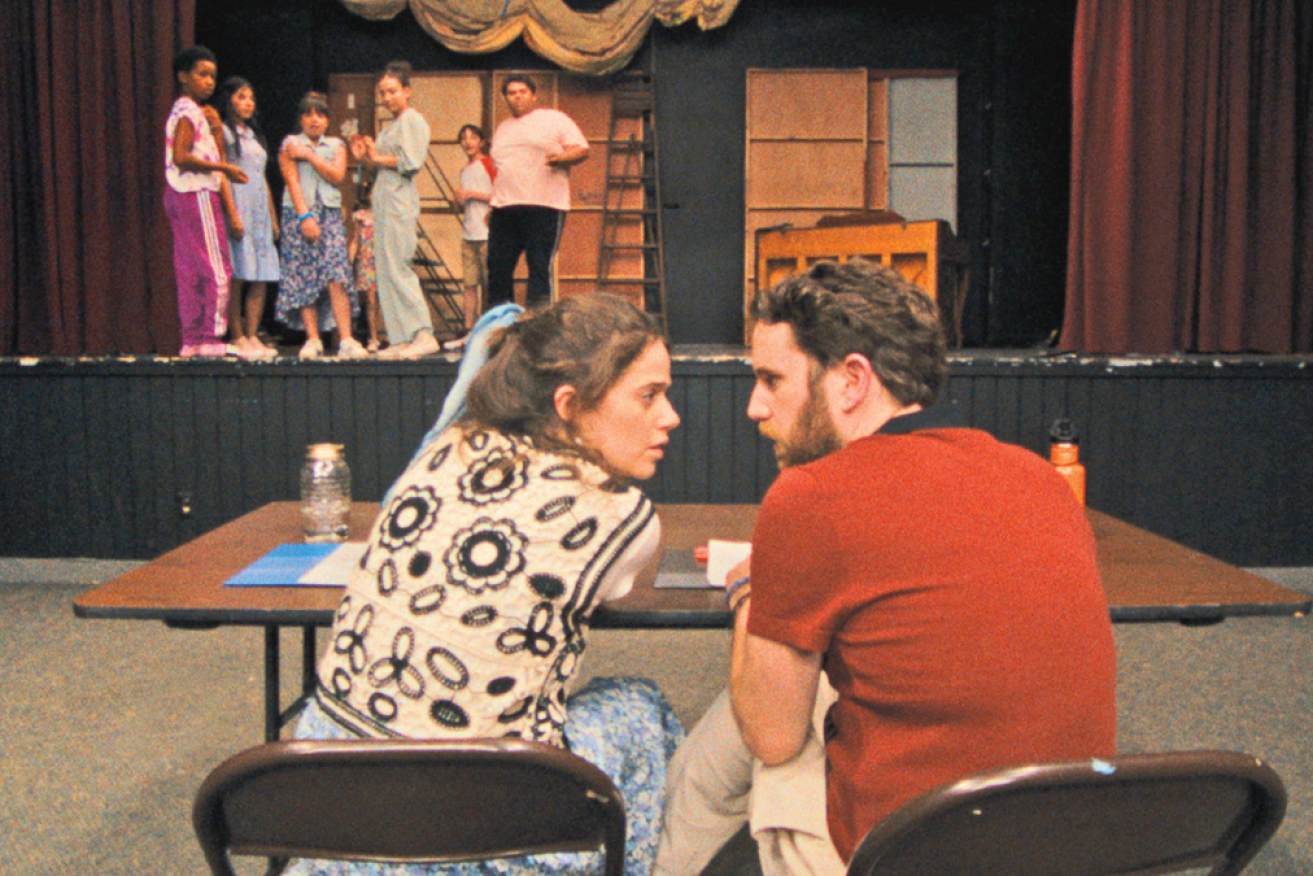 The film features stars from The Bear. Photo: Searchlight Pictures
Presented in mockumentary style, Theater Camp's satirical lineage looks back to the great Christopher Guest's Best in Show and A Mighty Wind, and brings the same affectionate focus to its unhinged subjects.
Instead of the dog-show circuit, or folk-singing clubs, we have talented children and their teachers, the larger-than-life personalities who turn cardboard into gold.
The opening set-up is funny if a bit scrappy, before it settles into a story about a threadbare camp called The AdirondActs in America's Adirondack Mountains.
Each summer, it pulls together on a shoestring a host of activities culminating in a show, and along the way inspires a new generation of actors and dancers.
This year, however, their beloved head teacher, Joan Rubinsky (Amy Sedaris), is stricken by strobe lighting and falls into a coma.
Her loveable lug of a son, Troy (Jimmy Tatro), a bro with a GoPro and a selfie stick, takes over. On his first day, he tries to get the attention of a refectory full of drama kids, none of whom respond to "squad" or "gang".
Only when a teacher grabs the mic and calls "Oh what a beautiful…" does the room snap to attention and chorus back "mooorning!".
The head teachers, Rebecca-Diane (Molly Gordon) and Amos Klobuchar (Ben Platt), have been coming to The AdironActs for years – including one year when Rebecca-Diane recalibrated her girlhood expectations after Amos came out as gay.
This year, they will write and direct the-end-of-season show, Joan, Still, and broadcast it to their unconscious patron in the ICU.
"You guys are so talented, so unbelievable. This will break you. This will totally destroy you," Rebecca-Diane lovingly tells the hand-picked cast.
The real pleasure is in the throwaway moments, the laugh-out-loud lines and fruity performances from Gigi (Owen Thiele) and choreographer Nathan (Clive DeWitt).
"This is not fun and games. This is art," the teacher who faked her credentials, Janet (Ayo Edebiri), tells her mask and mime class.
The film is a labour of love from Gordon – seen recently on season two of The Bear, with Edebiri – and director Nick Lieberman, who wrote it together, along with some of the songs.
Their collaborators are actors Platt (Dear Evan Hansen) and Noah Galvin (Booksmart), who come from the same theatre background.
When we see shots of Rebecca-Diane and Amos together as drama kids, the photos of Gordon and Platt are real.
Getting Theater Camp off the ground has taken almost a decade and, with producer Will Ferrell on board, it went to Sundance this year and won a special jury award.
It is a send-up of theatre schools with the occasional inside joke but it is also refreshingly joyful.
Who can resist a film that wants us to know there are no small parts, only small children?
Theater Camp is in cinemas now.
This article is republished from InReview under a Creative Commons licence. Read the original article.
InReview is an open access, non-profit arts and culture journalism project. Readers can support our work with a donation. Subscribe to InReview's free weekly newsletter here.
Topics:
Entertainment,
Film,
Review