June's new books: From Trumpism in Australia to dealing with ageing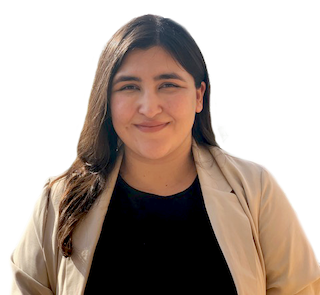 Whether you're struggling to deal with an elderly family member's mental decline, want insight into how divisive US politics seep into Australia, or keen to get inspired by the achievements of First Nations People, this month's new releases have you covered.
Here are 11 books to check out in June.
Trump's Australia
Bruce Wolpe
(Allen & Unwin/$34.99)
Trump is in the running to win the 2024 US presidential election, and if he does, leading US and Australian politics commentator Bruce Wolpe predicts American democracy as we have known it will probably come to an end.
In Trump's Australia, Wolpe reveals the many ways in which Australia was damaged by Donald Trump's previous presidency, with Trumpism having contaminated public debate, emboldened local political and religious extremists, and diminished Australia's economy and international relations.
He explains how Australia can draw on its strengths to protect its democracy, economy and society from Trumpism, and where Australia is vulnerable and needs to build guardrails.
Release date: June 20
Immortals of State of Origin
Liam Hauser
(Simon & Schuster/ $39.99)
In a week that saw yet another gripping State of Origin match in which a 12-man Queensland claimed this year's series opener, what better time to revisit the greats of Origins past.
Immortals of State of Origin celebrates a dream-team of Queenslanders and a supreme side of New South Welshmen, from over four decades of the bruising rugby league contest.
Author Liam Hauser delves into the Origin careers of his selections, highlighting each individual's triumphs and heroics.
The Immortals is filled with memorable moments, action photographs and Origin career statistics.
Release date: June 7
This Book Thinks Ya Deadly!
Corey Tutt, illustrated by Molly Hunt
(Hardie Grant/$34.99)
Corey Tutt, a recipient of the Medal of the Order of Australia for service to Indigenous STEM education, presents an illustrated compendium that profiles 80 First Nations People who are doing deadly things across sport, art, activism and science, through to politics, education and literature.
This includes Professor Marcia Langton, Miranda Tapsell, Tony Armstrong, Dr Anita Heiss, Danzal Baker, Adam Goodes and Blak Douglas.
Molly Hunt's deadly illustrations make this book the perfect gift for all ages.
Release date: June 7
We Need to Talk About Ageing
Melissa Levi
(Hachette Australia/$34.99)
Do you get the sense that something's just not quite right with mum, grandpa or yourself? Does your family avoid having the big conversations about ageing? Are you confused and overwhelmed?
You are not alone.
In We Need to Talk About Ageing, clinical psychologist Melissa Levi provides expert information on what to expect as you get older, how to identify symptoms of common medical and psychiatric conditions in later life, and what you can do and where to go for help.
Levi also shares practical strategies, tips and discussion prompts, so you and your family are equipped to have the big conversations about ageing and are empowered to plan for the future.
Release date: May 31
Cynthia Dearborn
(Affirm Press/$34.99)
Cynthia Dearborn is struggling to convince her father, who has vascular dementia, to move into an aged care facility. He won't budge. Further complicating matters is the fact that Dearborn lives in Sydney, and her father in Seattle. Truth be told, it suits her to live halfway around the world from her family.
Dearborn's attempts to get her father and stepmother into care, and to protect them from themselves and each other, drive this compelling memoir. Braided in is a deeply moving and surprising backstory about Cynthia's tumultuous childhood, and the difficult relationships she had with both parents.
Despite heavy subject matter — mental decline, illness, abuse, death — this is a story of hope.
Release date: May 30
Line in the Sand
Dean Yates
(Pan Macmillan Australia/$36.99)
After years of facing the worst as a war zone correspondent, from the Bali bombings to the Boxing Day tsunami, one final incident proved the undoing of Dean Yates.
In July 2007, two of his staff members were brutally gunned down by an American helicopter in Iraq.
What followed was an unravelling of everything Yates thought he knew of himself. His PTSD was compounded by his moral wound – the devastation of what he thought he knew of the world and his own character and beliefs.
After years of treatment, including several stints inside a psychiatric facility, Yates has reshaped his view of the true meaning of life and put into words the journey to a better way of being.
Release date: June 27
Southern Aurora
Mark Brandi
(Hachette Australia/$32.99)
Children might not fully understand everything that goes on around them, but they see more than adults realise. And when bad things happen, they can feel the consequences as deeply as anyone else.
Jimmy is a kid growing up fast on the poorest street in town. His older brother is in jail, so it's up to Jimmy to look out for his mum and younger brother.
If only his mum didn't drink so much. If only he could win the school billycart race. If only his best friend understood. If only he could stop his mum's boyfriend from getting angry. If only he was there.
Jimmy learns time and time again that even when you get things right, everything can still go wrong.
Award-winning author Mark Brandi returns with a work that quietly showcases the issues of addiction, domestic violence and poverty through the eyes of a young boy who sees much and says little.
Release date: June 28
Untethered
Ayesha Inoon
(HarperCollins Australia/$32.99)
Zia secretly longs to go to university but as a young woman in a traditional Muslim family, she bows to expectations through an arranged marriage to Rashid, a man she barely knows.
Growing political unrest spurs them to leave Sri Lanka and immigrate to Australia. While on paper their new country welcomes them with open arms, their visas come with many restrictions and for the first time Zia faces isolation, poverty and an increasingly unstable marriage that forms a cage stronger than any she's known before.
Winner of the 2022 ASA/HQ Fiction Prize, Untethered partially draws on debut author Ayesha Inoon's own experiences as it weaves a complex tapestry of identity, resilience and hope.
Release date: June 7
The Quiet Tenant
Clemence Michallon
(Hachette Australia/$32.99)
Aidan Thomas is a hardworking family man and a respected community member. He's also a kidnapper and serial killer who has murdered eight women. Rachel is the ninth, imprisoned in a backyard shed for five years.
When Aidan and his daughter Cecilia are forced to move after the death of his wife, he has no choice but to bring Rachel too, introducing her to Cecilia as a family friend who needs a place to stay.
Emily, a local restaurant owner, develops a crush on the handsome widower, and finds herself drawn into Rachel and Cecilia's orbit, coming dangerously close to discovering Aidan's secret.
In her debut thriller, Michallon provides an astute study of trauma, survival, and the dynamics of power.
Release date: June 13
House of Longing
Text Publishing
(Text Publishing/$32.99)
Charlotte wants only to work with her father in his stationery business; perhaps even run it herself one day. Then Flora Dalton bursts through the shop door and a new world of baffling desires and possibilities seems to open up to her.
But 1980s Melbourne society is not built to embrace unorthodoxy, and when tragedy strikes, Charlotte finds herself admitted to Kew Lunatic Asylum 'for her own safety'.
There she learns that women enter the big white house for many reasons, not all of them to do with lunacy; that her capacity for love and friendship is greater than she ever knew; and that it will take all of these things—along with an unexpected talent for guile—to extract herself from the care of men and make her way back to her heart's desires.
Release date: May 30
Exquisite Corpse
Marija Peričić
(Ultimo Press/$34.99)
Beautiful but impoverished Lina Dahlstrom is dying of tuberculosis. All hope is lost until an eccentric doctor, Carl Dance, becomes enthralled with Lina's charms and vows to do everything in his power to cure her.
But when the illness inevitably claims Lina's life, Dance's obsession with her only grows and so begins a mad and criminal scheme to bring her back from beyond the grave and claim her as his own forever.
Set in Stockholm in 1930 and based on true events, Marija Peričić's sophomore novel is a story about the madness and horror of a romance that knows no bounds.
Release date: June 7
Topics:
Books,
new releases,
Reading,
Reading List