This bestselling book has a terrible cover. Here's why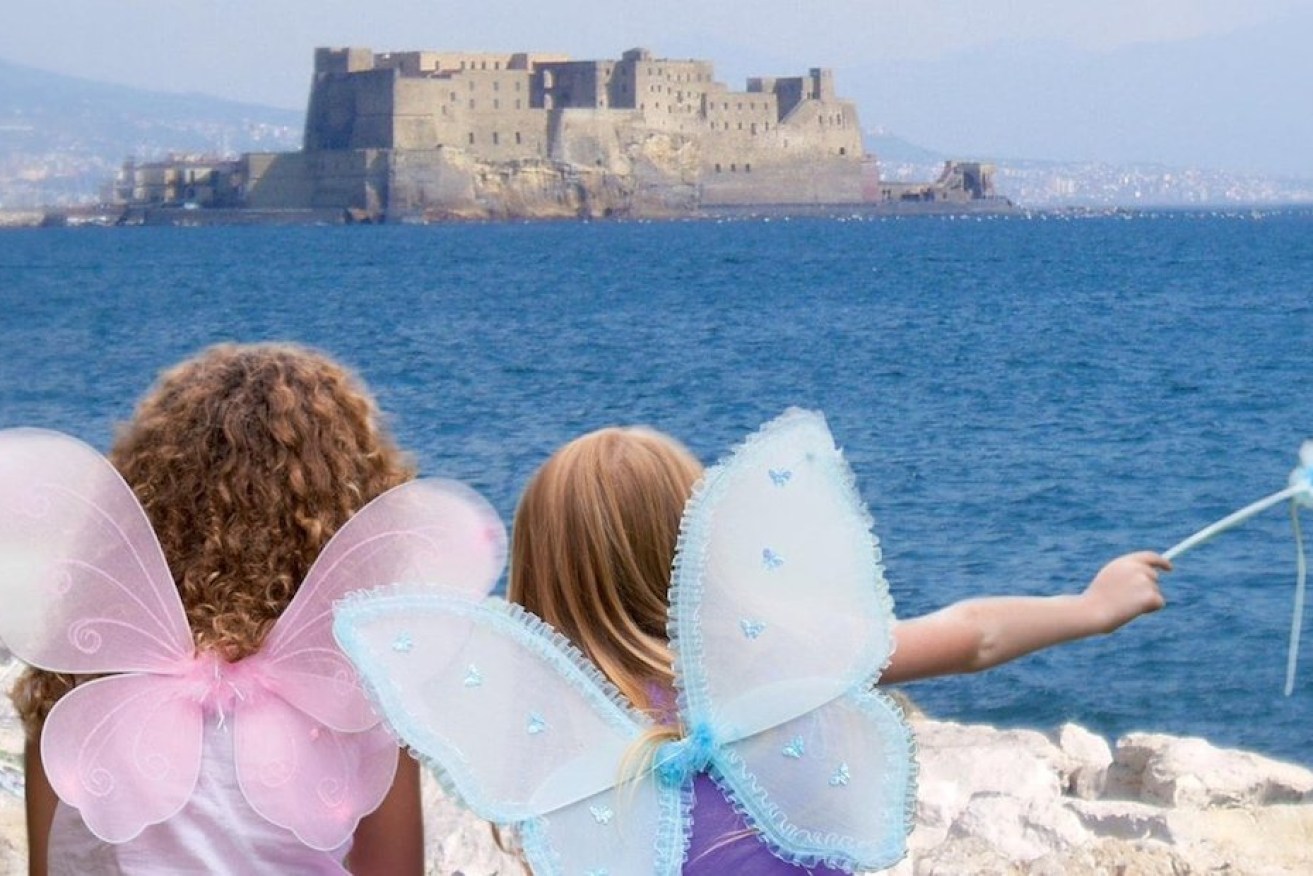 She's been called the "best novelist you've never heard of" but it seems Italian author Elena Ferrante is finally gaining recognition – for the bizarre covers of her celebrated novels.
Ferrante's Neopolitan series – four novels including My Brilliant Friend, The Story of a New Name, Those Who Leave and Those Who Stay and The Story of the Lost Child – centre on the lives of two main characters, Lenú and Lila, following their journey from childhood in post-war Naples to old age in the 21st century.
• James Bond vs Jack Reacher: who's the better hero?
• Five books to get you through the week

Critics and readers have raved about the storylines and writing, but have not been as receptive to the "cheesy" covers.
The cover art has been likened to cheap 80s romance novels that could be found at a petrol station or in a Viagra commercial.
The latest instalment, The Story of the Lost Child, is particularly confusing. While The Guardian said "nothing quite like this has ever been published before", the cover – featuring an illustration of two young girls wearing fairy wings – makes it look more like a children's picture book.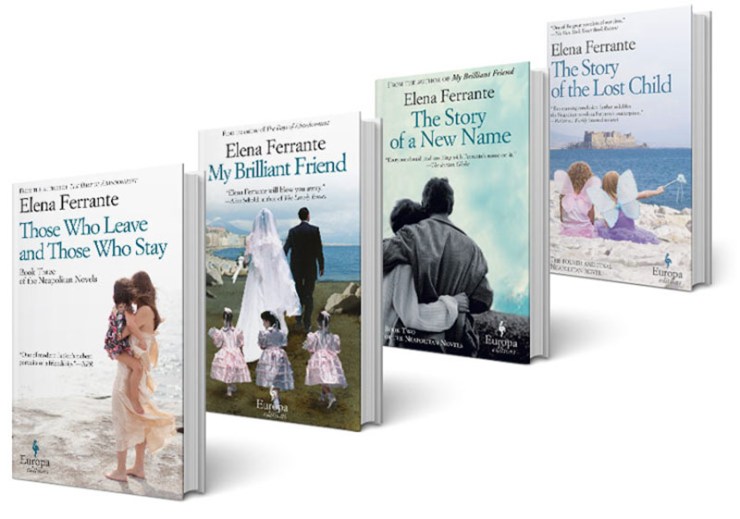 Author Elena Ferrante's book covers are causing a twitter storm.
The twitterverse has pulled no punches with many saying they are actually embarrassed to read the books in public.
Reader Ivan Kreilkamp tweeted: "Underdiscussed: Elena Ferrante's career as triumph of great writing over hardship of bad cover art. I mean really."
My book club picked this book for the next meeting. Is this cover ironic? I can't tell anymore http://t.co/M6T71OCyJP — karl lagerfeld (@little_dynamo) September 11, 2015
I'm finally caving and buying Elena Ferrante, but it'll have to be on Kindle. This cover is utterly hideous. pic.twitter.com/t7zCNSRQsv — Lydia Gray (@LydiaMagic) September 6, 2015
Ms Ferrante herself is an elusive figure. The name is a pseudonym and her true identity is a closely held secret, with rumours she may actually be a man, although this has always been denied.
In an interview the cover's co-designer (and the books' publisher) Sandra Ozzola said Ms Ferrante had actively approved the covers.
"She trusts us and has faith in our work and she doesn't intervene much in these kinds of choices, though she does share her impressions. She agreed with our choice to purposefully use 'low-class' images," Ms Ozzola said.
"And she was surprised by the doubts expressed by some readers. We also had the feeling that many people didn't understand the game we were playing, that of, let's say, dressing an extremely refined story with a touch of vulgarity."
Is this an ad for a bank or the cover of the new Elena Ferrante novel? #ferrantefever pic.twitter.com/ugzAc6LrIz — Devon Dunn (@neverendingview) September 5, 2015
Is the real reason Elena Ferrante keeps her identity secret because she's embarrassed about her books' terrible cover art? — Clare Thorp (@thorpers) August 31, 2015 
god I really want to read the new elena ferrante book but I cannot read something with a cover like this in public http://t.co/qI2wqqewV9 — Yowah (@heyyowah) December 9, 2014
Text Publishing's Design Director WH Chong, an award-winning cover artist, re-designed the covers for the books' Australian release.
His versions are arguably far more universally pleasing.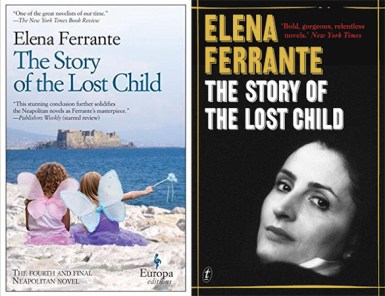 The original cover (left) and W.H. Chong's take.
Mr Chong told The New Daily it can be dangerous to try irony on a book's cover – especially if the joke isn't clear to readers.
"You have to signal the irony really clearly otherwise the recipient doesn't realise the irony," Mr Chong said.
He added a book's cover allows readers to literally "judge a book by its cover" and the image needed to convey what the book is about.
"If it's a crime thriller – you don't want a romantic image … an image of a pretty girl sitting on a grassy hill doesn't really tell the story of a gritty thriller," he said.
"The genre conventions are pretty clear."
Even some of history's most beloved bestsellers can't escape having a bad cover – and it often depends on the country where the book is being sold.
For example, Harper Lee's classic To Kill A Mockingbird had different covers – including for American and British/Australian audiences.
"We got the terrible looking one," Mr Chong joked.
A quick look at five of the best-selling books of all time reveals that taking things literally – illustrating the title or subject of the novel – pays off. So does using lots of red, it seems.
The Hobbit – approximately 140.6 million copies sold
The Lion, the Witch and the Wardrobe – approximately 85 million copies sold
Harry Potter and the Philosopher's Stone – approximately 107 million copies sold
The Catcher in the Rye – approximately 65 million copies sold
The Da Vinci Code – approximately 80 million copies sold
You can purchase Elena Ferrante's celebrated novels here.