Read all about it: books to check out this autumn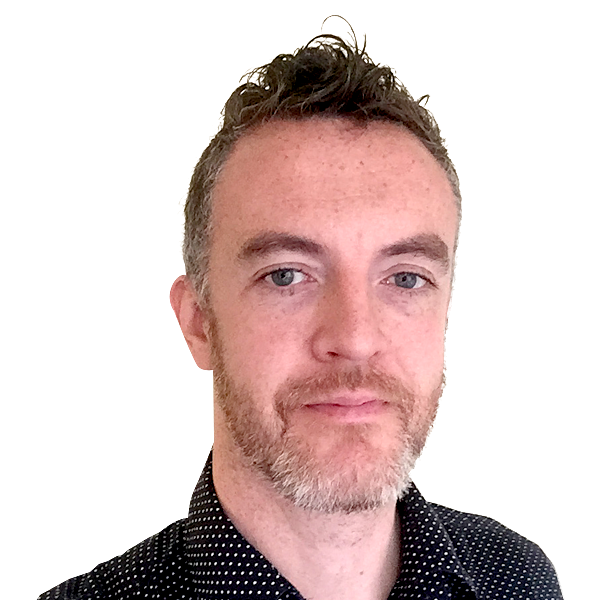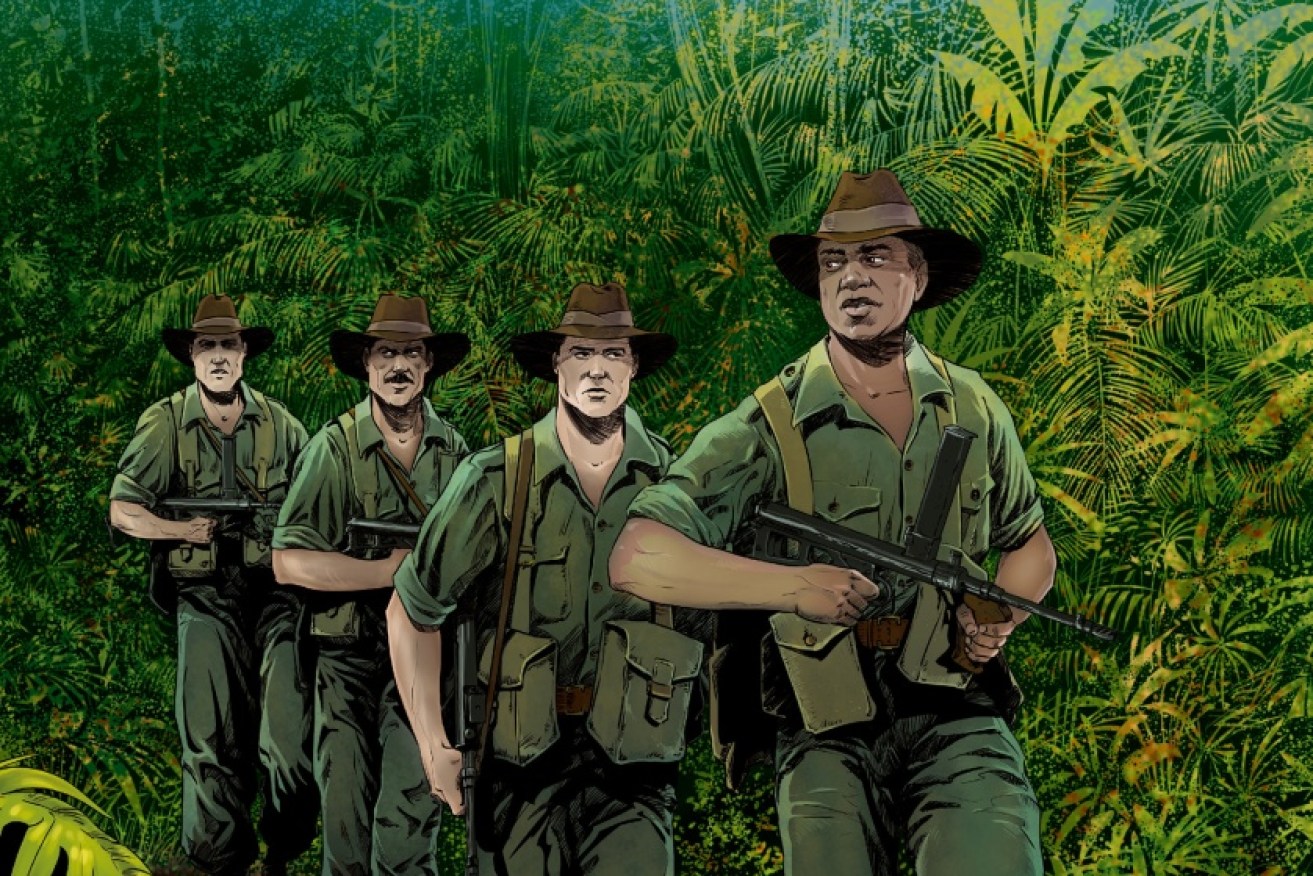 From the real-life story of an indigenous soldier in World War Two to the tale of a Game of Thrones-worthy female warrior, this month brings with it an eclectic mix of page-turners.
• Comedy kings: the best late night hosts of all time
• Australia's 101 favourite books of all time

Here are our choice picks for Autumn reads.
Kate Grenville
Text Publishing
With Kate Grenville's historical novel The Secret River having recently been adapted into an ABC miniseries, it seems the perfect time for the great Australian author to investigate her own family's backstory.
Her mother Nance, born in 1912 to a fraught couple who more often than not farmed her out to the care of others, grew up to be a pioneering woman who pursued an education and then a career in pharmacy when the usual life path involved becoming an unmarried teacher or a nurse. It turns out she was also something of a fledgling writer, with Kate discovering her countless attempts at penning her own memoir after Nance's death.
It's these rich fragments, alive with an overlooked history of working class Australia, both rural and city, that form the backbone of One Life, and it's an absorbing read indeed.There's a brief moment where Nance's history could have played out so differently, with a not-quite hearts and flowers invitation to join a man on a boat headed for a new life in the UK, but she holds true to herself and sits out the bitter poverty of the 1930s Depression as an incredibly rare career woman.
Real life painted with with an almost fictional verve, it's an intensely engaging portrait of a world in flux.
Kim Gordon
Faber & Faber
Framed by the collapse of her almost thirty-year marriage to fellow Sonic Youth band member Thurston Moore and opening with their final gig at a festival just outside Sao Paulo, Kim Gordon's memoir of a life lived on the road is a fascinating tableau of both the alternative and the surprisingly mundane.
Hers was a blissed out childhood in LA, thankfully swerving the crazed clutches of Charles Manson, but troubled by the deteriorating mental health of her beloved brother Keller. There's dislocation too as her academic parents uproot the family and relocate to humid Hong Kong and then sun-kissed Hawaii.
Straddling the worlds between art and No Wave rock in New York, where Sonic Youth was born amidst the then still thriving club scene, Girl In A Band swirls with iconic characters including a tragic Kurt Cobain and Gordon's clear distaste for a volatile Courtney Love, as well as alternative figures like Iggy Pop, Spike Jonze, Chloë Sevigny and art impresario Larry Gagosian.
But it's not all rock and roll, street fashion and gallery openings. There are the everyday moments detailing raising their child Coco on the edges of a global whirlwind, including relocating to sleepy Massachusetts. An emotionally honest picture of a life less ordinary, it's riveting from start to finish and paints Gordon as a powerful role model.
Raj Kamal Jha
Bloomsbury
Rich with the kind of magical realism superbly demonstrated by Salman Rushdie, She Will Build Him A City is the fourth novel from Raj Kamal Jha, chief editor of The Indian Express.
Set amidst the hubbub of Delhi, teeming with 20 million souls, it switches from so real you can smell it to an almost fantastical realm.
Relaying the subtly interlocking stories of three anonymous characters, the loving mother Woman casts her mind back to the childhood of her now troubled adult daughter, disturbed Man has murder on his mind and we also follow the infant Orphan, a rare boy abandoned on the doorstep of the Little House orphanage. Even the locations are shrouded in mystery, with Apartment Complex and The Mall never gaining a proper name.
There are a few characters who are granted monikers, including Orphan's nurse Kalyani Das, who nurtures the infant lost boy, and the dog Bhow who stands guard on a junk heap just outside the orphanage, but many more arrive as similarly nameless players. And yet they are fiercely alive, with this swirling world of concentric stories shifting backwards and forwards in time and leaping off the page fully-formed.
Reality bends playfully, and Jha's prose is delicious, transforming person, place and history into a superbly modern fairy tale.
Ilka Tampke
Text Publishing
Another historical fiction set in Britain, this time in AD 43 on the eve of Roman invasion, new Australian author Ilka Tampke's intriguing Skin is a cracker.
Set in a matriarchal warrior society, Ailia is left on Cookmother's doorstep and, as someone 'without skin,' is disallowed from education or marrying, yet trusted to serve the Tribequeen.
A thrilling debut, it throbs with the passions of a young woman's sexual awakening and paints a brutal world teeming with enticing detail that teases out a pagan past soon to be subsumed by Christianity.
Those who root for Game of Thrones' Daenerys Targaryen will find much to love in Ailia's personal quest, with Tampke more successfully navigating the realms of almost fantasy than Ishiguro, marking her out as an exciting talent to watch.
Sandip Roy
Bloomsbury
Sandip Roy's Don't Let Him Know is another tale of interlocking lives that gradually unveils a family's secrets as it jumps around their separate timelines, back and forth between the US and India.
Romola Mitra, her now deceased husband Avinash and only child Amit are the major players in this entertaining debut that gets off to a slightly slow start but soon flips expectations on their head when the discovery of an old letter reveals a dark family secret that's at first read the wrong way.
Charged with a frisson of sexual identity, the novel functions as a series of engaging episodes that gently tease out personal truths, with one account even managing to make a McDonald's burger run a clandestine, lip-trembling encounter, which is no small feat.
Hugh Dolan and Arian Threlfall
NewSouth
Another incredible glimpse into an Australian history less well known, former Royal Australian Air Force intelligence officer Hugh Dolan has teamed up with Victorian University history lecturer Adrian Threlfall to produce this thrilling graphic novel that details Word War II as seen from the perspective of indigenous soldier Reg Saunders, the first to be recognised as an army officer.
With bold art from Adrian Barbu, the rip-roaring yarn delivers a well-researched alternative black view of the war with gusto that both young and old alike will find utterly absorbing.
Though the army's own rules strictly forbade anyone signing up who wasn't of 'substantially European origin,' the march of the Nazis soon put paid to that and ironically it was within the ranks that Saunders experienced the least racism, an ugly reality that soon crept back into his life after Reg was honourably discharged and had to adapt back to civilian life.
Kazuo Ishiguro
Faber & Faber
Just as Kazuo Ishiguro's dystopian clone saga Never Let Me Go wasn't exactly a sci-fi novel, the Booker-winner's latest, The Buried Giant, set in a semi-mythical dark age Britain in the wake of war with the Saxons, isn't quite fantasy.
His first full-length novel in a decade, this allegorical tale is certainly indebted to J.R.R Tolkien's Middle Earth and borrows heavily, even a little clunkily, from tales of the ancient Greek gods and monsters. With the Romans gone, the rolling hills of Britain swirl with a forgetful mist and are haunted by ogres, pixies and dragons.
Old married couple Axl and Beatrice set out from their underground dwelling on a hero's journey to find their lost son's village, but they cannot recall the true nature of their own enduring relationship, let alone intimate details of their missing son.
The Buried Giant is filled with strange characters, including the knight of Arthurian legend Sir Gawain and battle-weary Saxon warrior Wistan, but it seems a little too silly and overt in its allegorical musings.
While the memory loss that plagues the protagonists creates a compelling mystery, the subsequent fragmentary grasp on their personal histories means the novel seems a little slight, robbing it of Ishiguro's canny emotional grasp.
The world, too, is thinly sketched compared to the mastery of Tolkien or even George R.R. Martin and he fails to genuinely rework the genre as he did so successfully did with Never Let Me Go. An entertaining enough fable, but one that's forgotten all too soon.