TND's ultimate Christmas books gift guide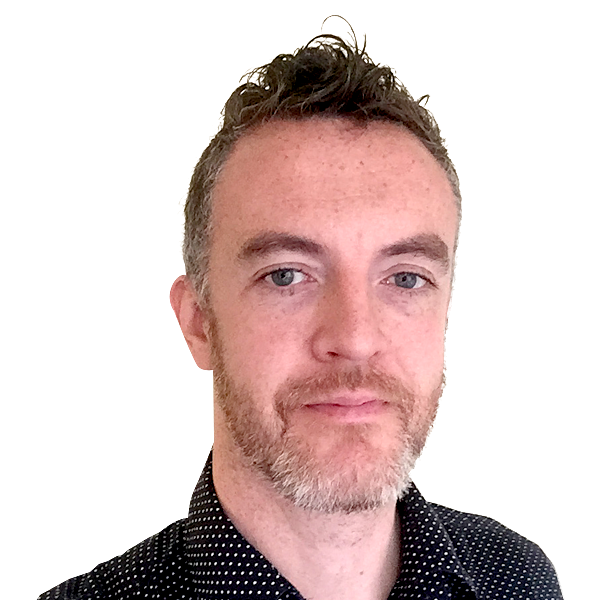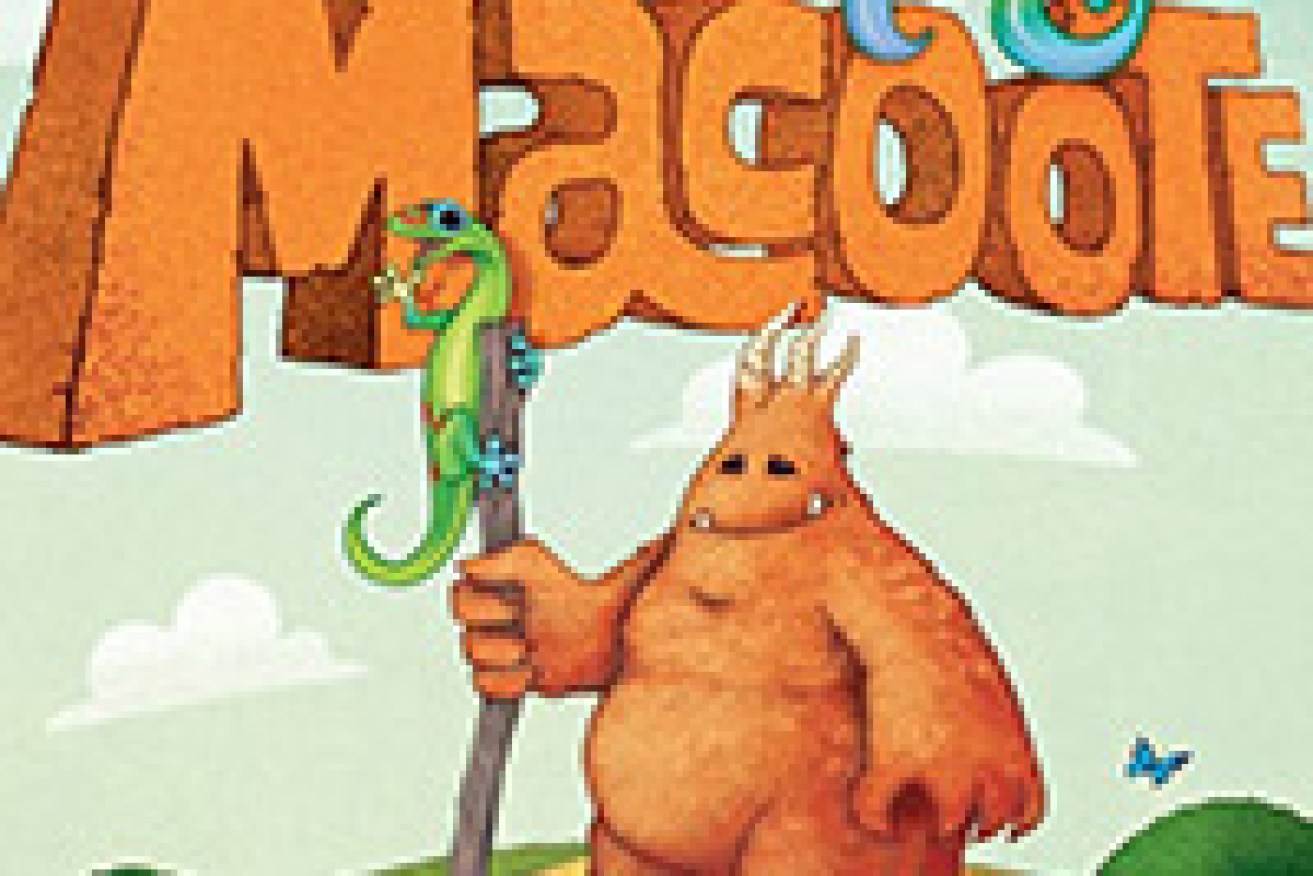 With Christmas almost upon us, we round up some of the finest reads you can drop into your loved ones stockings to bring some cheer as the year draws to its close.
Whether your friend or loved one is a fiction lover, a thinker, a style aficionado or a budding chef, the 33 following books are certain Christmas hits.
For fiction lovers
The Narrow Road to the Deep North
Richard Flanagan
Random House Australia
We couldn't be prouder to see Tassie author Richard Flanagan bring the Man Booker prize down under this year. His searingly powerful and achingly beautiful novel draws on the real life experiences of his father, a Japanese POW on the Thai-Burma death railway during WWII. The Narrow Road to the Deep North is an instant classic and its anti-hero Dorrigo Evans will endure for all time.
Purchase The Narrow Road to the Deep North here
Stone Mattress
Margaret Attwood
Bloomsbury
The visionary Margaret Attwood, queen of dystopian dreams, delivers nine fantastic yarns in Stone Mattress. Just when you thought it wasn't possible, there's a fiendishly original take on the vampire mythos in Lusus Naturae, Attwood's characters from The Robber Bride resurface in 'I Dream of Xenia' With the 'Bright Red Teeth' and the clever crime fiction of the title story reveals how to get away with murder in the Arctic.
The Assassination of Margaret Thatcher
Hilary Mantel
4th Estate, HarperCollins
Twice Man Booker winner Hilary Mantel delivers deliciously dark storytelling in this collection of shorts, including the eponymous finale that takes a rather unexpected look at an alternate universe attempt on the former British PM's life. Perhaps the finest though is the rather disturbing gothic horror of Comma that perfectly demonstrates that the most terrifying creatures are those only half-glimpsed.
Purchase The Assassination of Margaret Thatcher here
Moriarty
Anthony Horowitz
Hachette Australia
When super-sleuth Sherlock Homes and his mortal enemy Moriarty took their final tumble into the furious waters of the Reichenbach Falls it was the end of one of the greatest cat and mouse games in literature. Or was it? Picking up just after this infamous finale, Anthony Horowitz's Moriarty plunges detective Frederick Chase and Scotland Yard's Inspector Athelney headlong into a dangerous London left without its greatest hero and villain.
Mr Mac and Me
Esther Freud
Bloomsbury
A fictional account of famous Scottish architect and artist Charles Rennie Mackintosh's impoverished soujourn on the Suffolk coast in 1914, Mr Mac and Me posits the great man's unusual friendship with a young boy, Thomas Maggs, the son of the local publican. Blending historical fact with a knack for great storytelling, Freud's novel also contains a thrilling mystery.
The Book of Strange New Things
Michel Faber
Allen & Unwin
Forget Interstellar, if you want a gripping story that genuinely grapples with the limits of love when light years lie between us, pick up The Crimson Petal and the White author Michel Faber's latest. As Earth begins to collapse, Bea loses her faith while clinging onto the communications from her husband Peter, far beyond the stars colonising a new world named Oasis.
Purchase The Book of Strange New Things here
The Bone Clocks
David Mitchell
Sceptre
A thrilling author with seemingly no limits to the soaring height of his imagination, David Mitchell has delivered another time-spanning epic in The Bone Clocks, which follows the mould of Cloud Atlas' interwoven stories. A rich and layered tale pinned to the life of one extraordinary woman, Holly Sykes, it's a thrill ride that reaches beyond the impending collapse of civilisation.
The Rosie Effect
Graeme Simsion
Text Publishing
Picking up more or les where The Rosie Project left off, Don and Rosie Jarman have relocated to New York and the latter has just found out she's pregnant. Don's strictly ordered universe does not handle the news very well, with all manner of hilariously realised complications in their relationship. Simsion has a great handle on his characters and sense of place.
Purchase The Rosie Effect here
Nora Webster
Colm Toibin
Pan Macmillan Australia
Set against the State-sanctioned violence of the British army, gunning down civil right protestor sin Northern Ireland on the infamous Bloody Sunday, Colm Toibin's latest emotional epic is a gut wrenchingly powerful read. The eponymous Nora, a mother of four, must struggle for her family's survival through the grief of losing her husband.
The Children Act
Ian McEwan
Vintage
The Children Act is hung on a captivating moral quandary as High Court judge Fiona Maye has to consider overruling the wishes of leukaemia patient Adam Henry and his strict Jehovah's Witness family and order that he receives a blood transfusion, but it's just one of many complex issues whirling around McEwan's latest masterful work. One that will have you debating the dilemmas long after the last page.
Purchase The Children Act here
For Big Thinkers
This House of Grief
Helen Garner
Text Publishing
Helen Garner is undoubtedly one of our finest writers, and here she tackles the fraught emotional eddies of the tragic real life criminal case involving separated husband Robert Farquharson who drove himself and his three boys off of a road and into a dam on Father's Day. Unflinching in its forensic exploration of unravelling lives, This House of Grief is a harrowing but incredibly compelling read.
Purchase This House of Grief here
More Fool Me
Stephen Fry
Penguin Books
With a searing intelligence perfectly counterpointed with the warmest of humours, Stephen Fry's charisma oozes form the pages of this, his third memoir. This is where it gets really interesting, with fame, mental ill health and cocaine addiction awaiting, but there's also a rather fantastic chapter devoted to catching you up on what came before, in Moab is my Washpot and The Fry Chronicles, allowing for a feeling of completion.
The Wife Drought
Annabel Crabb
Random House Australia
A wicked way with words always ensures a great read from journalist and TV presenter Annabel Crabb. The Wife Drought, subtitled Why Women Need Wives, And Men Need Lives, picks at the seams of the gender divide when it comes to parenting and work/life balance. Crabb suggests that instead of squarely focusing on getting more women into the workforce, we should also encourage more men to take time out.
Purchase The Wife Drought here
My Story
Julia Gillard
Random House Australia
Whatever your personal opinions of former PM Julia Gillard's tenure, hers was undoubtedly one of the most tumultuous in recent years, and yet she managed to navigate a wealth of policy through parliament for the most part in a minority government with attacks coming from both within (Kevin Rudd) and without (unforgiving then Opposition leader Tony Abbott). Gillard finally spoke out with My Story, and it's well worth the read.
Not that Kind of Girl
Lena Dunham
HarperCollins
Lauded HBO series Girls saw its creator, producer and star Lena Dunham shoot to global stardom, but it also drew the ire of many a critic too, some of them quite brutal. This series of essays sets the record straight on topics including her weight, the gender battles in TV land and her morbid fear of dying, all with her razor sharp wit and take no prisoners approach.
Purchase Not that Kind of Girl here
For style lovers
Style Is Eternal
Nicole Jenkins
Melbourne University Publishing
Nicole Jenkins has painstakingly compiled every aspect of women's fashion into her guide to style. The owner of an acclaimed Melbourne vintage boutique, Jenkins' fashion bible covers everything from how to choose a jacket and the importance of colour and fabrics, to creating an individual look. This will be a hit for any lover of fashion, retro or modern.
Purchase Style is Eternal here
Absolutely Beautiful Things
Anna Spiro
Penguin
Brisbane interior designer Anna Spiro has turned her cult blog, Absolutely Beautiful Things, into a stunning book. Spiro is somewhat of a guru in the Australian interiors scene and her book shows regular guys and girls how they can transform their own homes. Spiro's own style is layers, layers and more layers, so, in this instance, judge a book by its cover.
Purchase Absolutely Beautiful Things here
Vogue and The Metropolitan Museum of Art Costume Institute
Hamish Bowles, with introduction from Anna Wintour
The Met Gala, and the accompanying exhibition, is the ultimate VIP fashion event, with every A-list star on the guest list. This new books celebrates everything to do with fashion's night of nights, exploring every aspect of the event from 1971 to present day. The books draws from the deep back catalogue of Vogue to take the reader behind the scenes of the centre of the style world.
Purchase Vogue and The Metropolitan Museum of Art Costume Institute here
For Master Chefs
Adam's Big Pot
Adam Liaw
Hachette Australia
Though our insatiable fascination with budding chef shows on TV has sparked an enduring love of cooking at home, sometimes when faced with a recipe book packed with arcane instructions and unheard of ingredients, it can have you heading for the local pizza shop in defeat. Fear not, MasterChef champ Adam Liaw's latest is all about making big family feeds simple.
Cantina
Paul Wilson
Hardie Grant Books
Forget what you think you know about Mexican food – there's not a burrito in sight in Paul Wilson's tasty love letter to that great, diverse nation. From Yucatán-style baked fish with hominy rice to warm bonito and fennel cebiche salad with figs and pomegranate, the current creative director of Bondi's Icebergs restaurant will have you licking your lime-drenched lips.
Home
Karen Martini
Pan Macmillan Australia
Whether it's feeding the troops with comfort food or dazzling dinner party guests with fantastic feasts, chef and foodie columnist Karen Martini's Home has you covered. Load up with her chicken, kale and mushroom pie or indulge with a roasted eye fillet served with potato dauphinoise and baked camembert. And who could say no to her red velvet cupcakes with marshmallow icing?
For history buffs
Margaret & Gough
Susan Mitchell
Hachette Australia
We may have lost one of our most visionary Prime Ministers this year, but Whitlam's legacy lives on in Susan Mitchell's incredibly detailed, engaging and emotionally rewarding biography examining his 70-year love story with wife Margaret. Through all their ups and downs, this is a true story of two people made all the better for being with each other.
Purchase Margaret & Gough here
The Menzies Era
John Howard
HarperCollins
Menzies second Prime Ministership drew to a close in 1966, five years before the ascent of Whitlam, with his first period in the highest office of the land coinciding with the outbreak of WWII. A fascinating character, the Liberal leader's reign is dissected exhaustively by former PM John Howard.
Australia 1901 – 2001: A Narrative History
Andrew Tink
Newsouth Books
From Federation, through two World Wars to the Sydney Olympics, Andrew Tink's fascinating look at 100 years of Australia's recent history is the perfect gift for history buffs with a thirst for knowledge. In between all the facts there's a great sense of humour here too.
Purchase Australia 1901 – 2001: A Narrative History here
For Musos
Something Quite Peculiar
Steve Kilbey
Hardie Grant Books
The misadventures of legendary The Church frontman Steve Kilbey are revealed in this rollicking expose of globetrotting, heroin addiction and bed notching. From his ten-pound pom beginnings to global stardom following the crazy success of Starfish, this is a scintillating history of one of Australia's most influential music-makers.
Purchase Something Quite Peculiar here
Chapter and Verse
Bernard Sumner
Random House Australia
An intensely private man, Joy Division founding member and New Order lead singer Bernard Sumner finally breaks his silence on the hotbed of musical awesomeness that was Manchester in the 1970s. From his troubled childhood to the bitter war with Peter Hook, it's a compelling insight into a musical genius.
Purchase Chapter and Verse here
The Never, Um, Ever Ending Story
Molly Meldrum
Allen & Unwin
Some people need no introduction, and the lovable, larger-than-life figure behind Countdown literally changed the way the nation embraced popular music. Something of a national treasure, this memoir is alive with Molly's inimitably irreverent humour.
Purchase The Never, Um, Ever Ending Story here
A Little History: Nick Cave & Cohorts
Bleddyn Butcher
Allen & Unwin
Bleddyn began documenting the musical career of Nick Cave and co while he was a photographer for Britain's NME magazine, and this sumptuous coffee table book collects some of his most intriguing images accompanied by his thoughts on the creative periods captured. Let's just say there were wild times indeed with these Bad Seeds.
Purchase A Little History: Nick Cave & Cohorts here
For the kids
The Ghosts of Heaven
Marcus Sedgwick
Hachette Australia
Ages: 12 – 17 years
Splendidly laid out in four 'quarters' The Ghosts of Heaven is one of the best young adult books of 2014. Sedgwick has created a magical tale about the effect of the spiral on different characters, in completely different eras, lives that can be read 24 different ways. It has been hailed a triumph.
Purchase The Ghosts of Heaven here
Harry Potter: The Creature Vault
Jody Revenson
Newsouth Books
Ages: 11- 17 years
As if J.K. Rowling writing a collection of Harry Potter-themed short stories wasn't exciting enough, this gorgeous coffee table book takes a look at how they brought the various magical monsters alive, from the page to the big screen. There's concept art from the movies, behind-the-screens shots and film stills accompanying profiles of each crazy critter.
Purchase Harry Potter: The Creature Vault here
Half Bad
Sally Green
Penguin
Ages: 11 – 17 years
An international sensation, Half Bad is a gritty tale about a male witch, Nathan, who has a very complicated past thanks to his good mother and terrible father. While there have been comparisons to Harry Potter, Green's work is no fairytale.
Gecko and Macoote
David Cooley and Paul Smith
Ballsy Creative
Ages: 1 – 6 years
What happens when the icklest gecko and his three-horned monster mate Macoote head out on a picnic? That's the premise behind this adorable kids' illustration book by Melbourne-based creative duo David Cooley (words) and Paul Smith (pictures) and it's gorgeous fun.
Purchase Gecko and Macoote here
The Deep Vol. 01: Here Be Dragons
Tom Taylor and James Brouwer
Madman Entertainment
An independent kids graphic novel by Melbourne-based comic book writer Tom Taylor and Brisbane-based illustrator James Brouwer, The Deep is a fun for all the family adventure series following the fantastic submarine explorations of the mixed-race Nekton family. Soon to be an animated TV series.
Purchase The Deep Vol. 01: Here Be Dragons here
– With Antonia Acott